Muralist Adrian Takano Talks Murals, Street Art and Art Classes in  Puerto Vallarta, Mexico
Listen to the Podcast!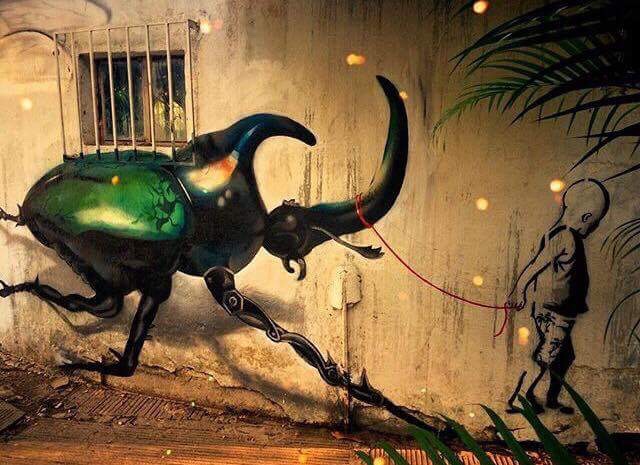 Hello fellow travelers, welcome this episode of the Puerto Vallarta Travel show. I am your host Barry Kessler and I am just so happy to be to introducing you to my favorite vacation destination, and maybe even yours, Puerto Vallarta Mexico.
That music you were just listing to is performed by Alberto Perez, the owner of the La Palapa Group of Restaurants,  La Palapa The Eldorado Restaurant and at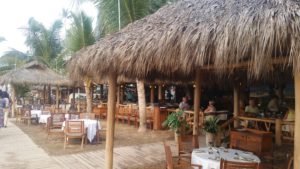 night, The El  Dorado transforms into The Vista Grill. The Vista Grill that used to be up on the hill now has a new vista and that is right on the beach, You get the same Vista Grill Menu, and the fantastic Vista Grill service right there on the beach on Playa Los Muertos. Great view of the Los Muerto Pier all lit up at night.  It's so romantic, it's so Puerto Vallarta my friends! You can enjoy dinner under the stars, toes in the sand at the water's edge. So get on down to Puerto Vallarta and La Palapa, The El Dorado or the Vista Grill at least once while you are down here.
Mother's Day in Mexico May 10th
In Mexico, mother's day is celebrated on the 10th of May instead of the way we do it in the US whee it's celebrated the second Sunday of the month of May. It was a great sight to see the families out strolling the Malecon, eating at restaurants, taking mom out. Lots of roses and flowers and celebrations. The one in my neighborhood lasted till three in the morning I think.  I took some time to hike the trail from Boca de Tomatlan to Las Animas beach that afternoon, and I took my Go-Pro camera and filmed the entire hike. I plan to talk about the hike in another episode of the show, so stay tuned for that video.
Today I have a very special guest but first, what's happening in Puerto Vallarta this week, the 15th of May, 2017.
Interviews Galore!
I'm sure you are getting an earful this podcast because I am in Puerto Vallarta, producing my podcast from an apartment in the Emiliano Zapata Neighborhood here in town. I am staying in a very Mexican neighborhood with roosters, two living right next door to me, and dogs, cats, banda music, children playing soccer in the street. A really sweet neighborhood. I'll put up a video of it soon and add it to my video page.
I'm here to interview the movers and shakers in town and this trip is no different. I'm really looking forward to introducing these people to you so all I can say is, please keep coming back and stay tuned.
ATM Machines in the Puerto Vallarta Airport Lobby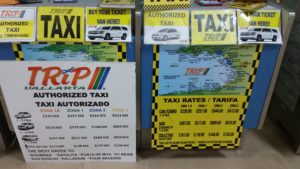 I took a walk through the Puerto Vallarta airport the other day and I'm happy to report that there are three bank affiliated ATM machines right there in the lobby, where you emerge from the Shark Tank. I even used one of them to withdraw 6,000 pesos to get my trip started. Remember if you plan on using your ATM card to access money in Mexico, let your bank know you will be traveling. Tell them where in Mexico and for how long. If you don't, you more than likely will not be able to use it. For more about what I'm talking about regarding  exchanging money including packing tips, data plans and cell phone tips and more, listen to Episode 2– and Episode 3 of the Puerto Vallarta Travel Show.
I also added a picture of the new Taxi Rates to different destinations around the Bajia de Banderas in the show notes so if you are interested, go to the website and check out the new rates. The rates are just slightly higher than before. so don't worry, it's still very cheap to take taxis and buses in Puerto Vallarta.
Remember, if you need a primer as to how to navigate the Puerto Vallarta Airport, Check out this video I put together some time back and you will find it at my website in the show-notes for this podcast. as well as in episode 3 of the Show. A couple things have changed like the location of the exit, but if you watch the video, you will get a good idea as to the process and layout of the airport so check it out if you haven't already. Don't get caught in the Shark Tank my friends. Jut sayin!

And talking about the website, if you go to my webcam page check out Langostinos new webcam. They now have one like their neighbor, Cuates y Cuetes, where the camera swivels around 360 degrees but unlike with the  C & C cam, this one is rotating the entire time. Check it out It's cool and you will find it at my Puerto Vallarta Webcam Page at the top of my website at www.puertovallartatravelshow.com.
Restaurant Week May 15th till May 31, in Puerto Vallarta
Restaurant week kicked off this week, actually today and I had a wonderful time with Gary's Groupies, Gary Beck's gang of foodies at Barcelona Tapas. Although we had rain in the morning, it was a pleasant cool cloud covered day with a surprise sunset believe it or not.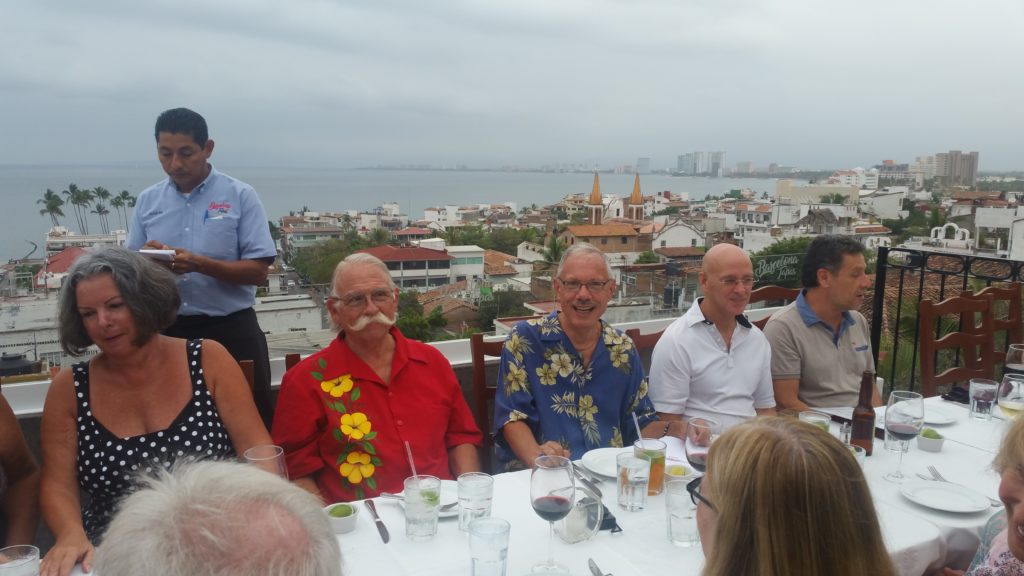 Owner Bill Carballo stopped by to say hello. He talked about plans to make the top tier of the restaurant a little more intimate. The restaurant is on Matamoros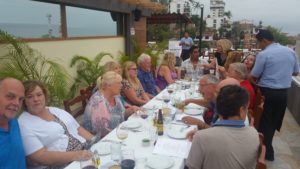 just north of Calle Allende in the 31st of October neighborhood. Just adjacent to El Cero.  The views are wonderful. He told the story of how he developed the property and transformed a vacant lot into what it is today. Check out the photos in the show-notes. You can see Gary's smiling face and it was cool to meet some of the listeners to the podcast. We all had a great meal and talked mostly about Puerto Vallarta.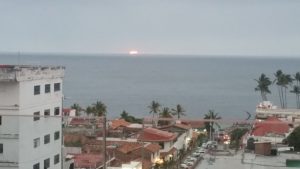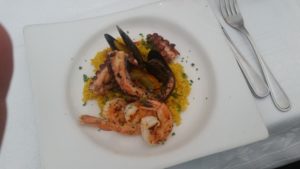 Puerto Vallarta Gay Pride Week 2017 May 21-28
May 21 marks the first day of Gay Pride Week in Puerto Vallarta. There will be parades, all kinds of parties and events throughout the week ending May 28th. I had a very interesting interview with Issac from Gay Guide Vallarta about gay and lesbian travel in Puerto Vallarta and I know you will find it interesting.  Vallarta is very gay friendly and we will talk about that with Issac.
Adrian Takano, Muralist and Artist
Adrian is from Mexico City but came to Vallarta to work his craft. He is a confident young man with an incredible gift and an imagination that runs wild. When you
see his murals on the sides of buildings here in Vallarta, they make you stop right in your tracks. They deserve your attention, You gaze upon them, you study them, you marvel at them. I was so happy that Adrian agreed to talk with us about what he does and about his future plans. Let's go right to Puerto Vallarta, and talk with Adrian Takano.
Listen to the Podcast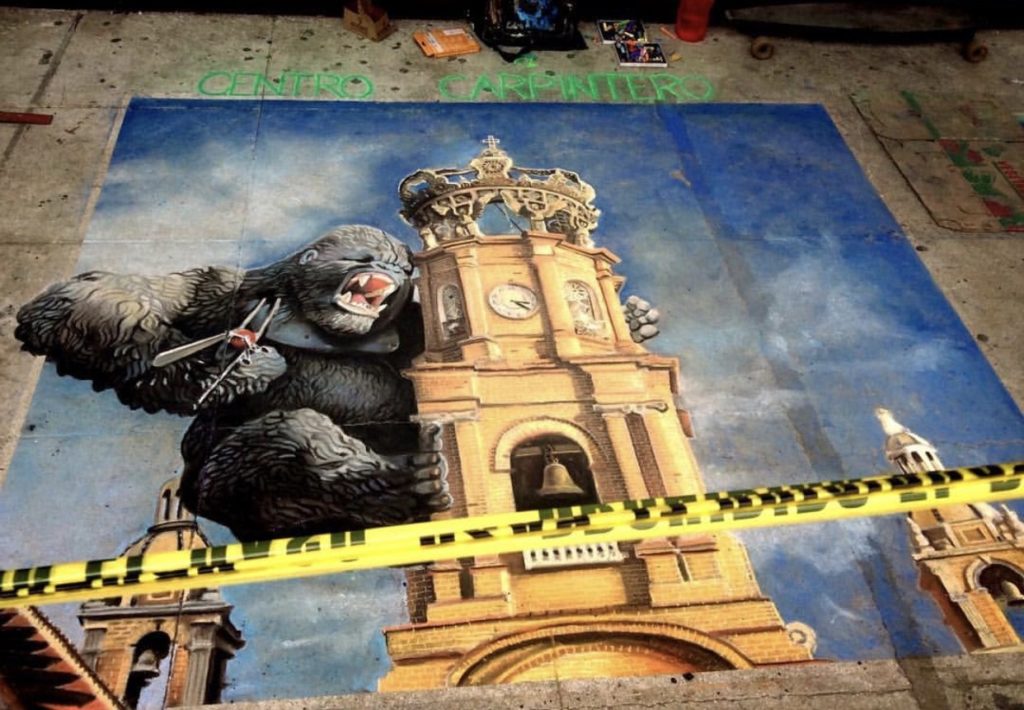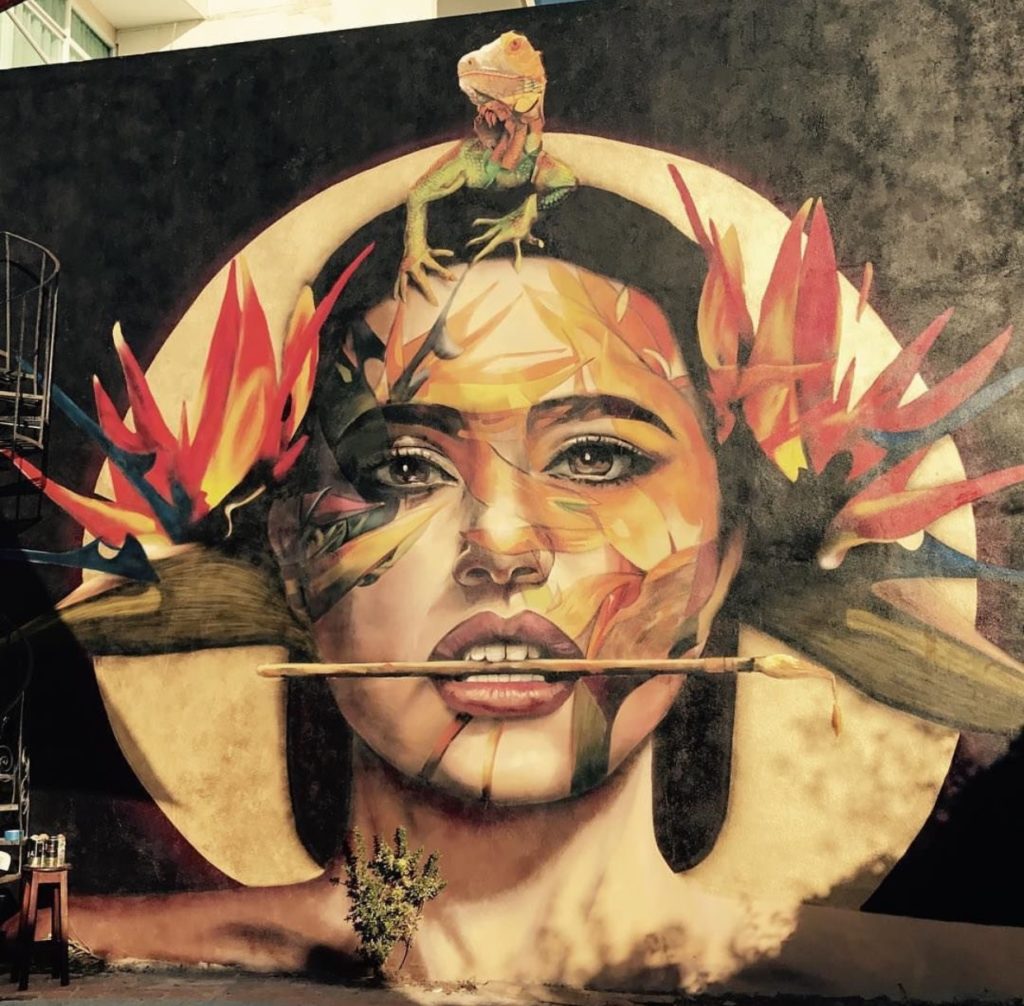 Chalk Festival Madonnari Festival Puerto Vallarta,  Mexico
You will Find Many of Adrian's Murals on Lazaro Cardenas Street
The Mural in the Agua Azul Neighborhood Mural Gave the People in the Neighborhood Pride.
You Can Contact Adrian to Take Art Classes at an Art Studio Called Art Vallarta . Adrian Teaches Art Classes there and one on the beach.
Contact Adrian on Facebook at Adrian Takano
Follow Adrian on Instagram at ArtTakano
That was a great interview and I am really excited for this young man.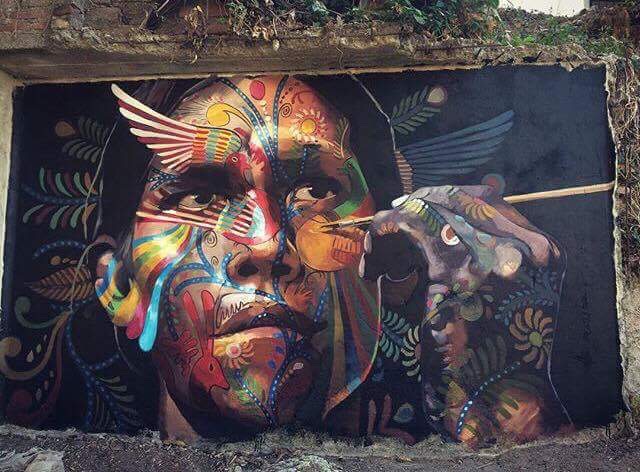 How cool would it be to take art lessons from this talented muralist and artist. I have links to his contact information in the show-notes for this episode, Episode 18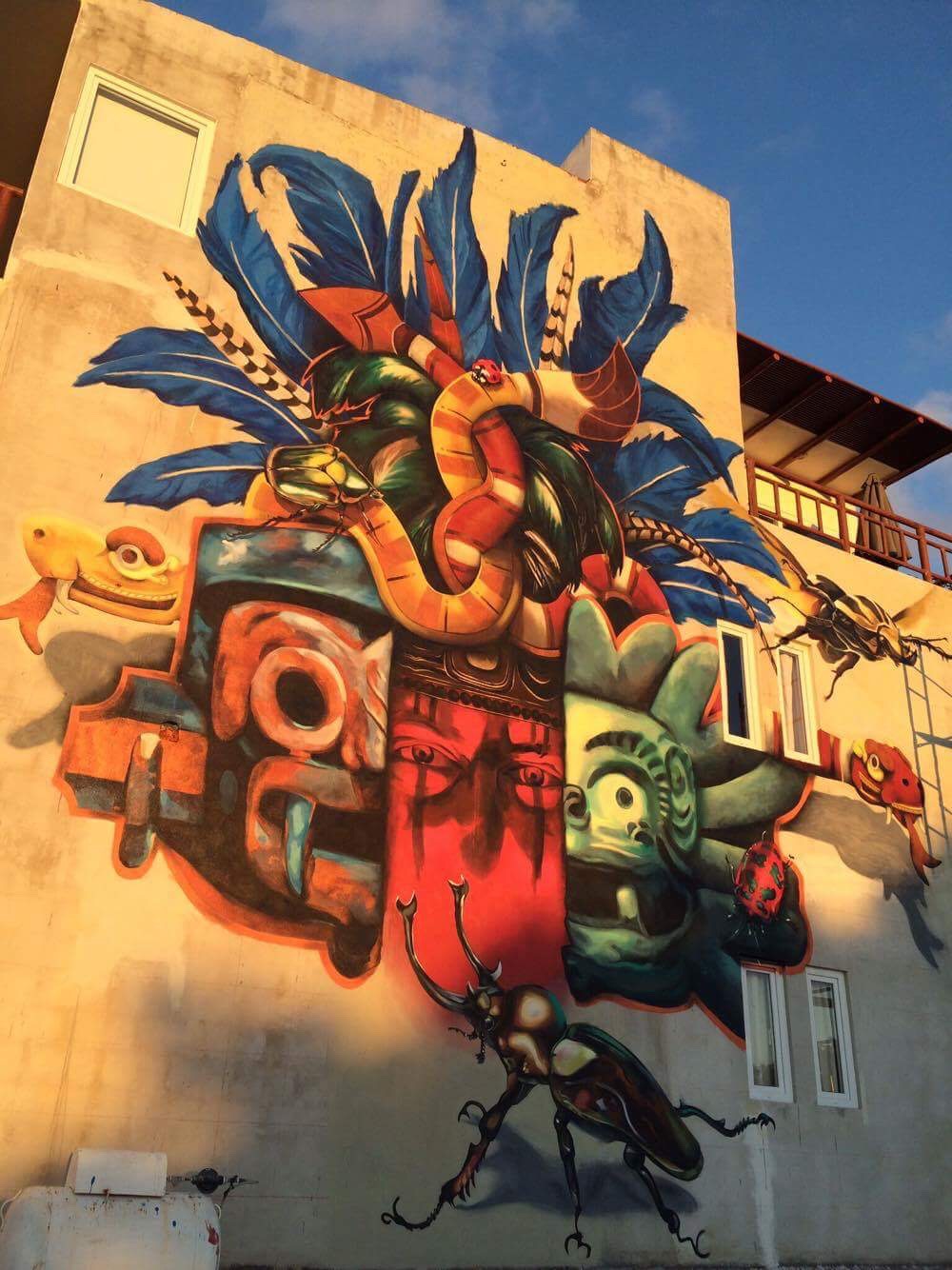 of the Puerto Vallarta Travel Show.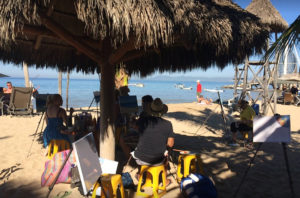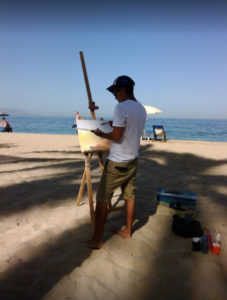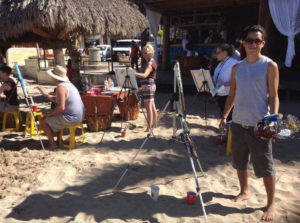 Well we are through for today. I hope you enjoyed our talk with Adrian Takano. What a gift to Vallarta.
Next week stay tuned for more on the ground reports from Puerto Vallarta and my next show. Until then, remember, this is an interactive show where I depend on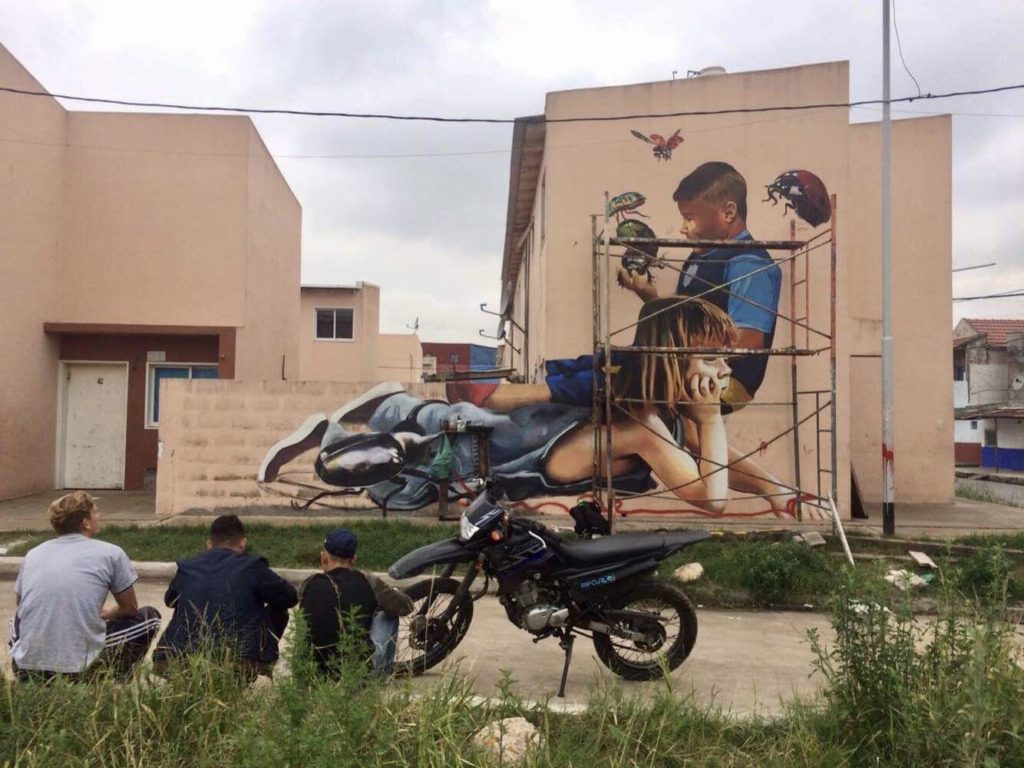 your questions and suggestions about all things Puerto Vallarta. If you think of something I should be talking about, please reach out to me by clicking on the Contact us tab and sending us your message.
And remember, if you are considering booking any type of tour while you are in Puerto Vallarta, you must go to Vallartainfo.com, JR's website and reserve your tour through him, right from his website. Remember the value for value proposition. His experience and on the ground knowledge of everything Puerto Vallarta in exchange for your making a purchase of a tour that you would do anyway, you're just doing it through him as a way of saying thank you. It costs no more than if you were to use someone else so do it. Really. And when you do take one of these tours, email me about your experiences. Maybe you can come onboard and share with others what you liked or didn't like about the tour. Again contact me by clicking on the Contact us tab and sending off a message.
And once again, if you like this podcast, please take the time and subscribe and give me a good review on iTunes if you would. That way we can get the word out to more and more people about the magic of this place.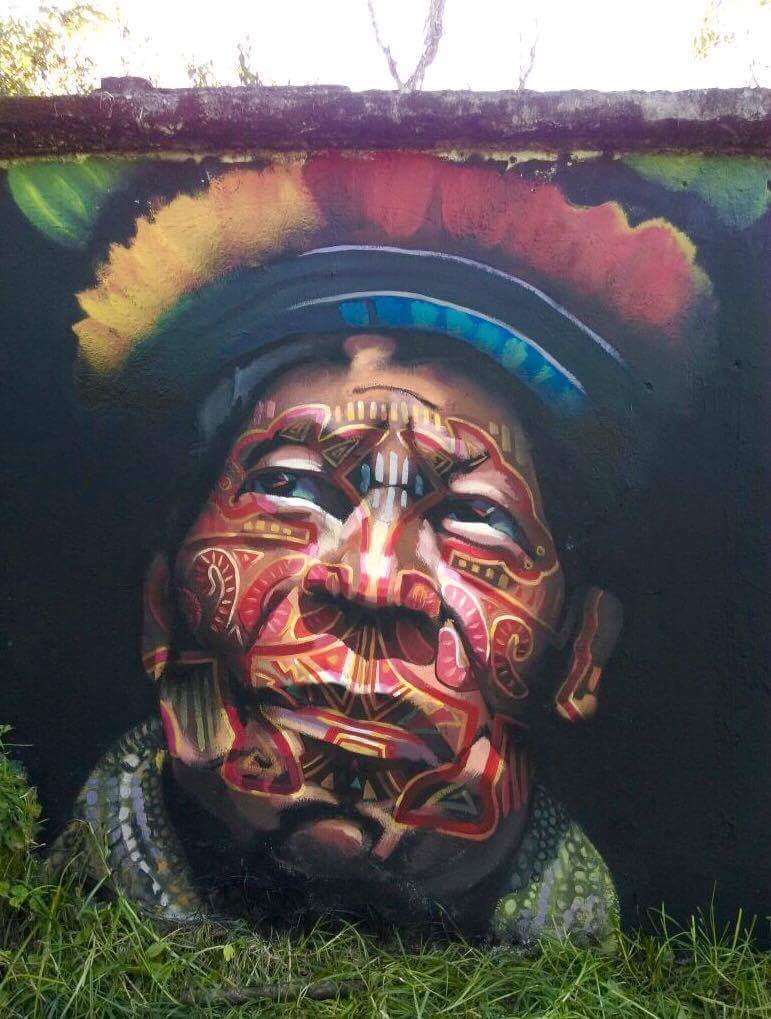 So, thanks to Muralist and Artist and Art Teacher Adrian Takano, check out his murals  at my website  in  the shownotes for episode 18 at  www.puertovallartatravelshow.com.  And thanks to all of you for listening all the way through this episode of the Puerto Vallarta Travel Show. This is Barry Kessler signing off with a wish for you all to slow down, be kind and live the Vallarta lifestyle. Nos Vemos amigos!