An interview with Issac Carachure, from Gay Guide Vallarta
Listen to the Podcast Below!
Hello fellow travelers, welcome this episode of the Puerto Vallarta Travel show. I am your host Barry Kessler and I am just so happy to be to introducing you to my favorite vacation destination, and maybe even yours, Puerto Vallarta Mexico.
That music you were just listing to is performed by Alberto Perez, the owner of the La Palapa Group of Restaurants. The La Palapa, The El Dorado Restaurant, and now, at night for dinner The El Dorado transforms into The Vista Grill. The Vista Grill that used to be up on the hill now has a new vista and that is right on the beach where You get the same Vista Grill Menu, and the fantastic Vista Grill service but it's right there on the beach! It's so romantic, it's so Puerto Vallarta my friends! You can enjoy dinner under the stars, toes in the sand right at the water's edge. So come on down to Puerto Vallarta and see what I'm talking about mis amigos.
Today I have a very special guest but first, what's happening in Puerto Vallarta this week, the 22nd of May, 2017.
It's week two of Restaurant Week, 2017  here in Puerto Vallarta. Restaurant Weeks, not week like they like to call it here lasts till the end of the month of May and as I said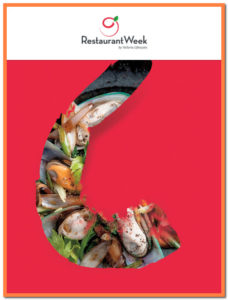 before, if you are in town this is a great time for you to enjoy a full coursed menu at some of the more pricey establishments for like $20 US excluding tips and booze. It's a great value folks so if you are in town through the end of the month, check to see if your favorite restaurant is participating and make a reservation.
Puerto Vallarta Celebrates her 99 Year Anniversary
I was reading an article in the Banderas News by Marie Callan, about Puerto Vallarta getting ready to celebrate her 99th birthday. The article reads as follows… 
Puerto Vallarta, Mexico – From May 26-31, 2017, Puerto Vallarta will commemorate its 99th anniversary of its induction as municipality and 49th of its elevation to the category of city. In celebration of this historical milestone, the municipal government and members of the private sector have organized a series of events that are free and open to the public.
But first, a little history…
During the first part of the 1800s, this beautiful piece of Mexican geography remained isolated from the rest of the world. The hubs of economic activity were up in the mountains, in the towns of Cuale, San Sebastián and Mascota, where silver mines abounded but where salt, an essential element for processing the metal, was not to be found.
The village which was to become Puerto Vallarta was founded in 1851 by Guadalupe Sanchez, an enterprising boatman from Cihuatlán, who established a trading post on the banks of the Cuale River to supply salt to the mountain gold and silver mines, whose minerals were transported to this coast for shipping.
Sanchez originally called Puerto Vallarta "Las Peñas de Santa María de Guadalupe" to commemorate his arrival on December 12, the day of the Virgin of Guadalupe. In 1911, the people of Las Peñas asked the government of the state for the status of municipality, and finally on the 31 of May, 1918, the State Congress decreed to the formation of the municipality, changing the name to Puerto Vallarta to honor an important governor of the State of Jalisco, Don Ignacio Luis Vallarta.
Since then, every year in May, the people of Puerto Vallarta have gathered together in El Centro to celebrate the city's anniversary. This year's celebration, called "Mayo Fest 2017," will run from May 26-31 and includes free cultural and sporting events, as well as live music performances.
For more info and a list of planned events I have a link to this article in my shownotes at www.puertovallartatravelshow.com.
Link to The Banderas News Puerto Vallarta 99th anniversary celebration.
http://www.banderasnews.com/1705/nb-vallarta-99th-anniversary-celebration.htm
Economical Trip to Puerto Vallarta
I just returned to Los Angeles from my latest visit to Puerto Vallarta and I posted a video of the Airbnb I stayed at in the Emiliano Zapata Neighborhood in the shownotes for this episode of the show and you should check it out. Just $36 US per night. It was in a very Mexican neighborhood but hey, I don't know about you guys, but last time I checked, there were a ton of Mexican neighborhoods in oh I dunno…Like….Mexico?
Check out the video at www.puertovallartatravelshow.com episode #19.
This trip for you Los Angelinos and those of you that fly out of LAX, Los Angeles International Airport, I flew Southwest Airlines nonstop, 3 hours. $245.00 Round Trip. My Airbnb cost me a total of $360 for 10 days. So a grand total of $605 plus food, drink and transportation and because this trip it was just me, I ate at a ton of taco stands you guys.
Taco Stand Episode Coming Soon!
And I'm going to have an entire show dedicated to the street food in Puerto Vallarta. Night time taquerias, Daytime Taquerias. Many of These places these taco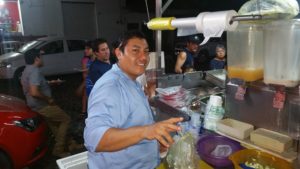 stands have been in the same place, owned by the same families for like 40 years! Some longer!
I had so much fun talking with these taqueria owners and the customers too. And the food…oh my god!  Stay tuned for that episode.
Gay Pride Week in Puerto Vallarta, Mexico, 2017
Okay on with the show.
This week is Gay Pride week in Puerto Vallarta, so I thought I would invite our next guest, Isaac Carachure from Gay Guide Vallarta, to talk about the guide and gay pride in Vallarta.
Puerto Vallarta is a very gay, friendly town. Very LGBT friendly. Gay men, lesbians, all sorts of couples, bi-sexual and trans-gendered, you name it. And although many would consider the macho culture here in Mexico still very pervasive, it seems that tolerance of other's sexual orientation and the free and open expression of their sexuality is taken in stride here in Vallarta. You will see it on full display when you walk around the Southside of Puerto Vallarta in the Romantic zone. Here you will see many same sex couples strolling the Calles Basillio Badillo, Lazaro Cardenes and so forth. Swimwear stores with a noticeable gay male theme. Swimwear displayed in store windows, worn by well-endowed male mannequins can be slightly shocking at first glance, but these are commonplace in the Gayborhood.
Bars, nightclubs, cabarets, lodging, tours,  massage parlors and more, all geared toward the LGBT traveler.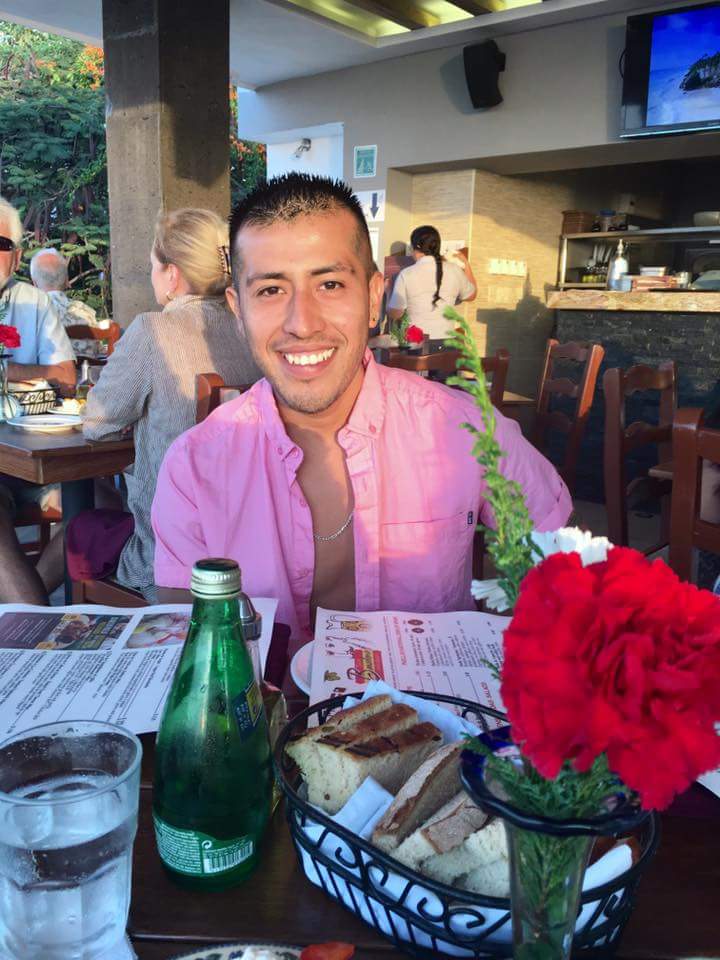 So I asked my buddy Issac to come on the show to tell us about Gay Pride Week in Puerto Vallarta, and to tell us about Gay Guide Vallarta, a publication
dedicated to delivering to the LGBT community news of events, restaurants hotels tours and more. So let's go to Puerto Vallarta, in the cool restaurant at the Hotel Rio, Coexist restaurant and my interview with Issac Carachure from Gay Guide Vallarta.
Listen to the Podcast
Places we talk about and links to the venues….
Night Life

Drag Queen Shows

Go Go Dancers

Noche Fiesta Bar

Cabarets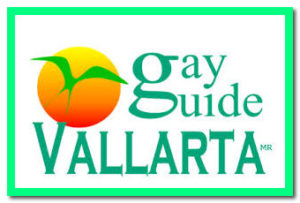 Thanks Issac, you were great my friend. For more information on Gay Pride week in Puerto Vallarta, I have links to it and much more at my website www.puertovallartatravelshow.com, episode 19.
You can see that Airbnb I stayed in too on the same page.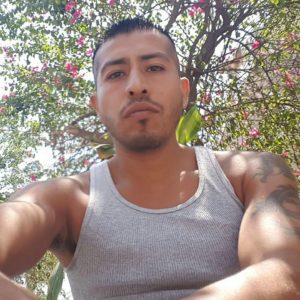 Well we are through for today. I hope you enjoyed the tour of the Malecon Sculptures. Next week stay tuned for more on the ground reports from Puerto Vallarta and my next show. Until then, remember, this is an interactive show where I depend on your questions and suggestions about all things Puerto Vallarta. If you think of something I should be talking about, please reach out to me by clicking on the Contact us tab and sending us your message.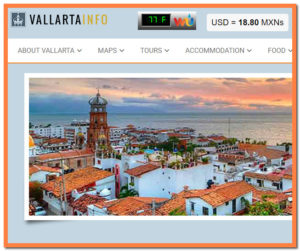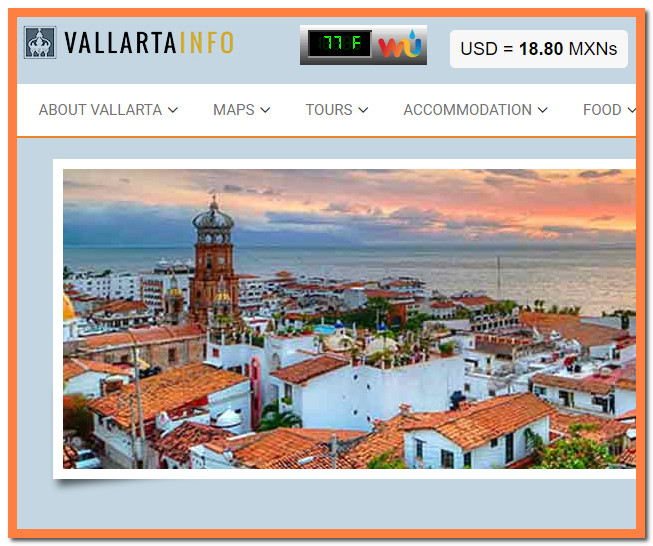 And remember, if you are considering booking any type of tour while you are in Puerto Vallarta, you must go to Vallartainfo.com, JR's website and reserve your tour through him, right from his website. Remember the value for value proposition. His experience and on the ground knowledge of everything Puerto Vallarta in exchange for your making a purchase of a tour that you would do anyway, you're just doing it through him as a way of saying thank you. It costs no more than if you were to use someone else so do it. Really. And when you do take one of these tours, email me about your experiences. Maybe you can come onboard and share with others what you liked or didn't like about the tour. Again contact me by clicking on the Contact us tab and sending off a message.
And once again, if you like this podcast, please take the time and subscribe and give me a good review on iTunes if you would. That way we can get the word out to more and more people about the magic of this place.
So, thanks again to Issac Carachure from Gay Guide Vallarta, check out the links and photos in my shownotes at www.puertovallartatravelshow.com.  And thanks to all of you for listening all the way through this episode of the Puerto Vallarta Travel Show. This is Barry Kessler signing off with a wish for you all to slow down, be kind and live the Vallarta lifestyle. Nos Vemos amigos!