An Interview with Helen Mlynarski from Maadri Apparel and Clothing, Al Sellers from Twisted Palms Lounge, and More. Plus, Uber Coming to Puerto Vallarta.
Listen to The Podcast!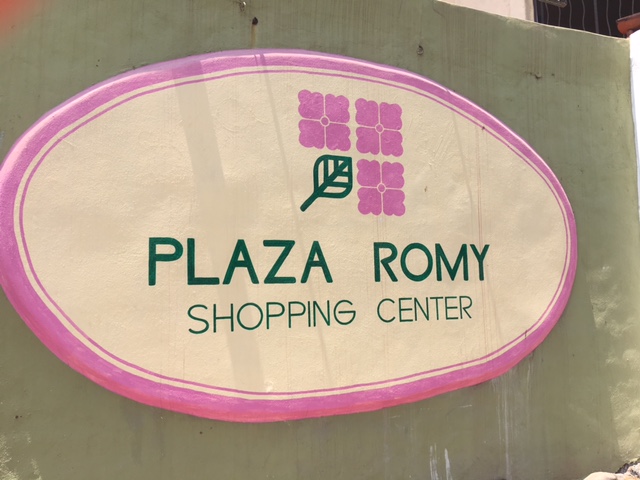 Hello fellow travelers, welcome this episode of the Puerto Vallarta Travel show. I am your host Barry Kessler and I am just so happy to be to introducing you to my favorite vacation destination, and maybe even yours, Puerto Vallarta Mexico.
That music you were just listing to is performed by Alberto Perez, the owner of the La Palapa Group of Restaurants. Those are La Palapa, The El Dorado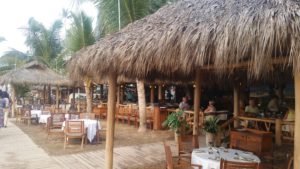 Restaurant, and now, at night for dinner The El Dorado transforms into The Vista Grill. That's the Vista Grill that used to be up on the hill. Well now it has a new vista and that is right on the beach where you get the same Vista Grill Menu, and the fantastic Vista Grill service and what's best, is it's right there on the beach with a dramatic view of the Los Muertos Pier. You'll recognize the pier with its stunning sail like structure, all lit up at night with beautiful colors. You can enjoy dinner under the stars, with your toes in the sand right at the water's edge. ! It's so romantic, it's so Puerto Vallarta my friends!
Today we have a special show but first, what's happening in Puerto Vallarta this week, the 19th of June, 2017.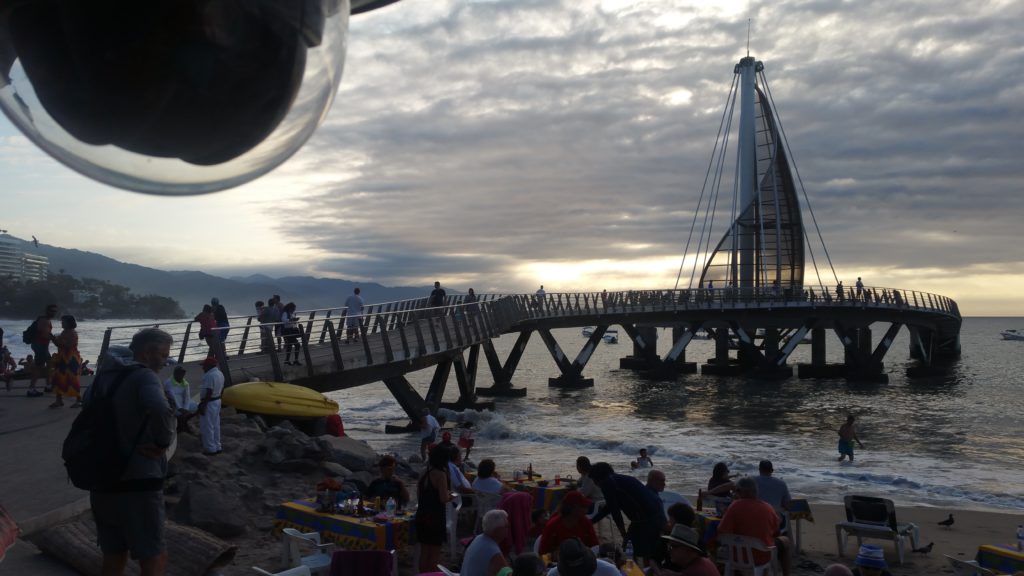 The rains have arrived right on time in the tropics, I checked out the Cuates and Cuetes web cam on June 15th, at around midnight and guess what I saw. Yep, lots of rain. The next morning I checked the cam and it was a sunny beautiful morning, then when I checked on the night of the 15th, rain again! So JR, you are absolutely correct, June 15th right on the button.
So the temps and the humidity are rising, the rivers are flowing and the flora is greening up. All is good.
So, some big news for you, UBER, the ride hailing juggernaut is coming to Puerto Vallarta and the Cab Drivers Unions are not happy about it either. According to an article in Mexico News Daily, and I will read from the article… Monday, June 12, 2017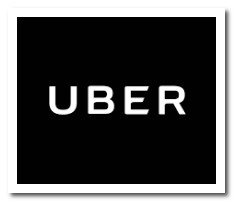 Coming soon to PV: Uber vs. taxi drivers
Ride-hailing service looking for drivers, but taxis are preparing for battle
There's a battle brewing in Puerto Vallarta: Uber's coming to town.
The app-based ride-hailing service announced on the weekend it would be setting up in the Jalisco city as well as in Nuevo Vallarta in the Riviera Nayarit.
The company has begun looking for drivers in both areas but has not announced a start date.
But as far as Puerto Vallarta's taxi drivers are concerned, there won't be one because Uber does not have the necessary authorization to operate in the municipality.
"If it's necessary that we have to demonstrate we shall do so in a peaceful and respectful manner, but we'll do it with all our families," said Jaime Aguilar Mejía, general secretary of a local taxi drivers' union.
He said there are some 3,000 taxi drivers in the municipality.
Many of the locals feel that the presence of UBER will force the cab unions to improve the cabs. In fact, the article goes on to say…
…Mayor Arturo Dávalos Peña held a meeting Monday with representatives of the two main guilds of taxi drivers in Puerto Vallarta, in which they expressed their concerns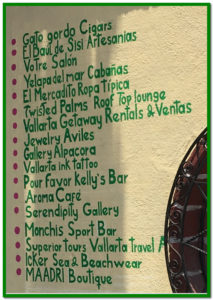 about the potential entry of UBER, and stressed that their program to improve service is already well underway.
 The mayor conveyed his interest in improving taxi service in general for the benefit of all Vallartenses. "We want good service… and that is your task," he said, stressing the importance of taxi drivers implementing more competitive rates.
The Union officials explained to the mayor in detail the process of vehicle renovation that is well underway, as well as the taxi driver training and accreditation courses aimed at improving their service.
 They also pointed out that they are working on the implementation of a digital platform to diversify the service and said they plan to go to the Jalisco State Secretary of Transportation to request authorization.
 "What we can do is improve what we have because as a tourist destination we do not want mobility problems. Every city wants to have a better public transportation system and good taxi service; and you are in the best position to take advantage of the demand in Puerto Vallarta, which you can do by updating your cars and training your drivers," the mayor added.
 Dávalos Peña reiterated that the municipal government is open to supporting initiatives aimed at benefiting Vallartenses, especially in the issue of modernizing and improving public transportation in the municipality. The mayor recalled that the process of modernizing the urban bus route was also detained, while users are still waiting for an improvement in this public service.
Okay Puerto Vallarta lovers out there, how do you feel about UBER coming to Vallarta? Do you think they are needed?
Personally I have had generally good experiences with cab drivers in Puerto Vallarta.
Sure I've have had different experiences with cabs in Puerto Vallarta over the years. As I said most of them are good. Very few, not so good. I recall one from last
October. I had forgotten to pack my power cord for my laptop and I was sort of in a panic. I real estate agent on vacation without a laptop is no Bueno. I had several escrows going and plenty of work to do from paradise so I needed to find a power cord, and pronto.  Now, time to get my computer up and running so I used the wife's phone to locate an Office Depot in the Hotel Zone, that's another story but anyway,  I write the address and instructions for the taxi and go out in search of one of the omnipresent yellow cabs. One stops and when I asked him how much, he said 100 pesos. Sounded good to me so I got in. This driver was pretty young and was not talkative. He drove like a maniac to boot. I speak Spanish fluently. Not crappy Spanish, I speak college level Spanish. I went to school in Mexico City, so THIS Gringo speaks Spanish, Mexican Spanish so I do expect to have conversations with the Mexican people I converse with. This guy did manage to ask me if I needed him to wait for me while I shopped. I thought about it for a few seconds, remembering Mr. Toads Wild Ride, and said it wouldn't be necessary as I didn't know how long it would take for me to get this deed done. He said that it would be cheaper for me if I just let him wait for me. "Okay I say", not believing my own words as they tumbled from my lips. It would be cheaper. Remember I love a bargain. Inside the thankfully air-conditioned Office Depot, I ask a sales associate for a universal power cord for my laptop and low and behold, he leads me to the Holy Grail! So very happy with my new purchase $40 US, not much more than I would spend at home,  I exit to find the taxi who can't believe his luck that it only took me 10 minutes to find what I wanted and complete the purchase. He drives me back to the Malecon and says $250 pesos. WTF?  I say hey, you said the return trip would be less than the 100 pesos we agreed to for our one way trip. At the very most you should earn 200 pesos. He mumbled something to me but not wanting to cause a fuss, I figured the 50 pesos would suffice as a $2.50 US tip for waiting for me. Whatever!
Compare that experience to a ride I took back in January. I had just finished my last interview of the trip and walked out of the Salty Caesar looking for a cab to take me to the airport. I walked up to a taxi driver who was waiting by his car and asked him for a price for a lift to the airport. He told me and I agreed. He went to lift my two bags and I warned him they were heavy because they contained two bodies. He hesitated, smiled and lifted them into the cab. We talked about what I was doing in Vallarta, we talked about him, his family, his home, his dreams, all in Spanish of course. When we get to the airport, he looks at me and says, let me help you get those bodies out of the trunk.
I pay the man, I reach to shake his hand and he gives me a big Hug instead. Wow! Wasn't expecting that!
I wanted to talk to some locals to see what they thought about the whole Uber mashup and well, reached out to my friend Pam who lives in Lake Chapala, she is a gringa from Boston and here's what she said. I asked her if cab fares were similar in Lake Chapala, Guadalajara and other areas, she is pretty well traveled and here is what she said,… Prices..Guadalajara and Chapala on par with PV as long as you know your fares. Hate to say it..but my blonde hair, Boston accent scream give a higher rate . Lol. I usually know my fares first. My son's both bilingual taught me that…gringo tax hehe.
 Uber, well, it is in Guadalajara and will drop off in Chapala but is not about this area. It created quite a disturbance in Guadalajara.
Since I am only an occasional taxi user, though I do use more often in Guadalajara as is just easier sometimes than driving and parking. I rather just use the regular taxis. In PV..I find the taxis plentiful, though they will take advantage if possible (not all of course ) , but either way I will not be using Uber any time soon.
Is a good wake up call for the taxi unions though…and taxis without AC in humid PV with woman dressed for night..uh..think. I do not pay extra for AC and if dressed require AC. .The glowing,  windblown look is not becoming. .lol. just some additional thoughts on taxis there for you.
We park our car now and use taxis in PV just too much trouble taking car out if close, finding parking etc.
PV is comparable in price to Guadalajara.
That's interesting because I'm hearing from locals that they are expecting better service and better prices when uber makes it's entrance into the market.
Whichever way it goes, you can almost guarantee there will be some big time pushback from the Taxi Union.
I have a link to the article from Mexico News Daily as well as a link to UBER Puerto Vallarta which as I said earlier, is not quoting any prices and is saying that as of now, they do not operate in the Puerto Vallarta Nuevo Vallarta areas. Not yet!
Okay enough already with the Uber Stuff. I want to hear from you about this, Do you think we need Uber in Puerto Vallarta? Do you have a Taxi Horror Story? Do you have a Taxi Hero Story? Send me your story by clicking on the CONTACT US tab at the top of my website, and leave a message. Maybe I'll read your Taxi in Paradise Story in a future episode.
Listen to The Podcast
Listen, the best advice I can give you is for you  to remember to ask how much before you or anyone in your party gets into the cab. I have a fare chart in the blogpost to this episode 24 of the show. If you don't speak Spanish, get instructions from the Concierge at the place you are staying. You can also listen to episode 8 where we talk about customs, taking taxis and safety tips with JR.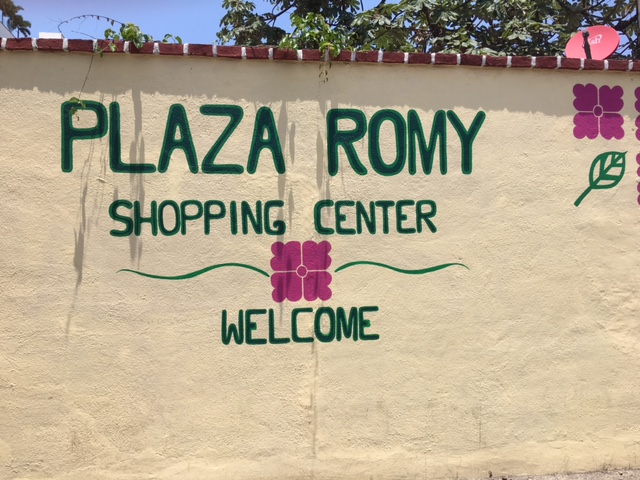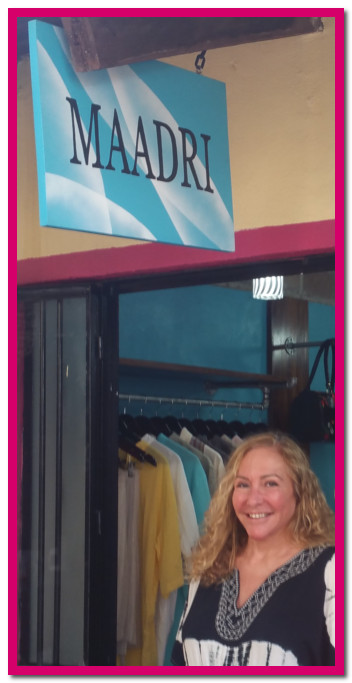 Okay lets get on with the show. I ask my listeners to reach out to me and send me a message if there is something that I should be talking about, you know, like I say at the end of each of my shows. So I was contacted by Helen Mlynarski from Maadri Clothing located in Plaza Romy. She tells me that I should do an episode about Plaza Romy. Now I had to think for a minute because I know I had seen a sign like on the back of a building or on a wall somewhere that said Plaza Romy, but I just couldn't figure out where. As it turns out, there are a bunch of places in Plaza Romy that I know about and that I have patronized over the years, but just didn't realize I was at Plaza Romy. You will recognize many of these places if you know Vallarta, Places like Kelly's Pour Favor Saloon and Cookhouse where JR has meet and greets every Tuesday evening at 6. Make sure you see him when you are in town. Buy him a drink. Tell him how handsome he is. Ask him to speak real pretty and stuff. Maybe not.
Then there is Monchis Sports Bar, Aroma Café. You may be familiar with these establishments because they are on Lazaro Cardenas, but if you look a little closer, there is a walkway between Aroma and the Sports bar, and you will enter the inner sanctum of Plaza Romy. You will find A whole bunch of places, but I really wanted to talk with Helen and see what was her path to Vallarta, to have her tell you about her place Maadri, and then she took me around to introduce me to some of her friends. We didn't have time to see and talk with everyone, that would be another hour, but let's go right now to Plaza Romy in Puerto Vallarta Mexico and Talk with Helen Mlynarski of Maadri Botique.
The last interview in this visit was with Al Sellers from Twisted Palms Lounge. I was alerted to this place earlier by my friends Ray and Cheri, and you are going to hear from Ray and Cheri really soon in an upcoming episode, but since I knew I was going to meet up with Ray and Cheri at Twisted Palms, I came back in the evening with my microphones and talked with Al Sellars, owner of Twisted Palms.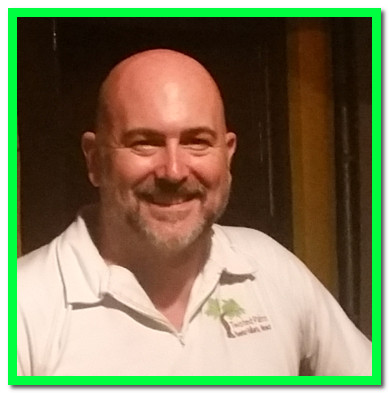 Now you will find all of these other great places in Plaza Romy and I invite all of you to check out the links to all the businesses in Plaza Romy. Hey, they even have parking guys! I will have maps and cool pictures provided by Helen.
And to you Helen, thanks for inviting me to Plaza Romy. Your fellow businesses owe you a small debt of gratitude for your reaching out to me to help spread the word about Plaza Romy.
Plaza Romy Businesses and Links
Extra Virgin Art, Puerto Vallarta
Tell Helen that you heard about her place on the Puerto Vallarta Travel Show and ask her about her show specials. Tell Astrid and Al and Lisa that you heard them on the podcast. They will get a kick out of that.
Okay we are through for today. I hope you enjoyed our adventure at Plaza Romy.  Next week stay tuned for more on the ground reports from Puerto Vallarta Mexico and other surprises and Puerto Vallarta Travel tips and ideas.  Until then, remember, this is an interactive show where I depend on your questions and suggestions about all things Puerto Vallarta. If you think of something I should be talking about, please reach out to me by clicking on the Contact us tab and sending us your message.

And remember, if you are considering booking any type of tour while you are in Puerto Vallarta, you must go to Vallartainfo.com, JR's website and reserve your tour through him, right from his website. Remember the value for value proposition. His experience and on the ground knowledge of everything Puerto Vallarta in exchange for your making a purchase of a tour that you would do anyway, you're just doing it through him as a way of saying thank you. It costs no more than if you were to use someone else so do it. Really. And when you do take one of these tours, email me about your experiences. Maybe you can come on board and share with others what you liked or didn't like about the tour. Again contact me by clicking on the Contact us tab and sending off a message.
And once again, if you like this podcast, please take the time and subscribe and give me a good review on iTunes if you would. That way we can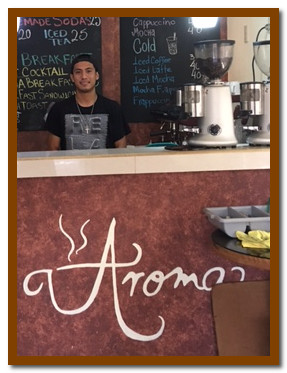 get the word out to more and more people about the magic of this place.
So, thanks to Helen Mlynarski from Maadri, check out the links to her website website www.puertovallartatravelshow.com episode 24. And hey, thanks to all of you for listening all the way through this episode of the Puerto Vallarta Travel Show. This is Barry Kessler signing off with a wish for you all to slow down, be kind and live the Vallarta lifestyle. Nos Vemos amigos!