Chenando's Restaurant in Puerto Vallarta, Formerly Named Chenan2, an interview with Owner Fernando Pena. Also the Vallarta Ceviche  and Aguachile Festival.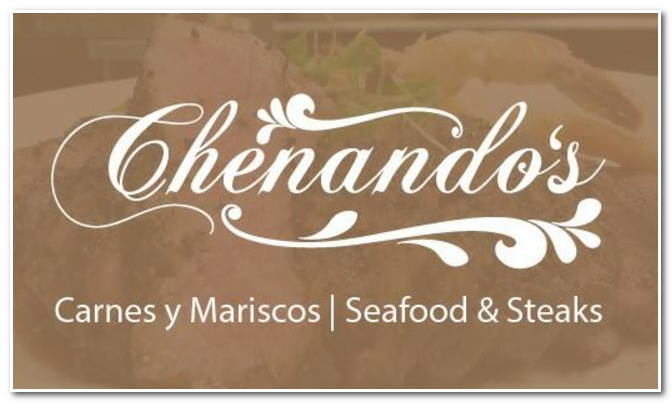 Listen To The Podcast
Hello fellow travelers, welcome this episode of the Puerto Vallarta Travel show. I am your host Barry Kessler and I am just so happy to be to introducing you to my favorite vacation destination, and maybe even yours, Puerto Vallarta Mexico.
That music you were just listing to is performed by Alberto Perez, the owner of the La Palapa Group of Restaurants. Those are La Palapa, The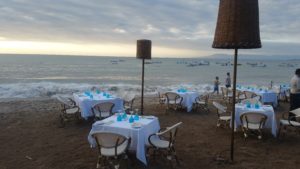 El Dorado Restaurant, and at night for dinner The El Dorado transforms into The Vista Grill. That's The Vista Grill that used to be up on the hill overlooking the city?  Well now it has a new vista and that is right on the beach where you get the same Vista Grill Menu, and the fantastic Vista Grill service and it's right there on the beach with a dramatic view of the Los Muertos Pier all lit up at night in beautiful colors.
Of course at La Palapa you can enjoy breakfast, lunch or dinner, with your toes in the sand right at the water's edge. ! It's so romantic, it's so Puerto Vallarta my friends!
Today we have a special show but first, what's happening in Puerto Vallarta this week, the 24th of July, 2017.
Mexico Announces New Laptop, Tablet Security On US Flights
Vallarta Daily News
July 19, 2017
Laptops and tablets on U.S.-bound flights from Mexico will be subjected to heightened carry-on security measures beginning Wednesday at the request of the U.S. Department of Homeland Security, Mexican authorities announced.
Mexico's Transportation Department said in a statement that the measures apply to "electronics larger than a cellphone."
So they are talking about your ipads and your laptops folks.  The Article Continues….
The department recommended that passengers travel with as few of those devices as possible in carry-on bags. It did not give details on the checks other to say they will take place separately from baggage, without cases or covers.
In March, U.S. authorities banned cabin electronics on departing flights from 10 airports in the Middle East over concerns extremists could hide bombs inside of laptops.
Okay well we all know what this is all about, it's about selling more cool, expensive equipment to airports around the world. Wow, some big x-ray scanning firm is making a killing here. I wonder what concerned congressman or Senator is counting his Benjamin's. You have to believe somebody's getting some cool cash siphoned into their re-election fund. Look let's be clear, in today's laptops and tablets, there's just no room in the body of the laptop to fit anything shy of a thin sheet of paper. I mean, there's no room in there to fit a bomb. Now in the day, you could easily fit an ounce of weed into the battery compartment of your older model laptops, I mean, so I've been told, but those days are over my friends. Those days are long gone.
New highway closed at least two weeks
Rain-induced landslides close brand-new Jala-Compostela highway in Nayarit. Brand-new sections of road on the highway between Guadalajara and Puerto Vallarta,  were closed due to landslides last weekend, and could reopen in 15 to 20 days, says the Nayarit office of the federal Secretariat of Communications and Transportation. Heavy rains have been blamed for the slides on the Jala-Compostela and Ramal-Compostela highways, which were initially expected to remain closed for a month.
Crews will remove some 50,000 cubic meters of material from hillsides above the highway as a temporary measure to get traffic moving again before further work is done to stabilize the ground. At least one 20-meter-high berm will be constructed as a retaining wall.
New Review on iTunes
I received a wonderful review in iTunes this week from Skip from Duluth, and Skip gives me 5 stars and says….

Well Skip, Thank you for the great words of encouragement. You know I enjoy doing these podcasts as much if not more than you enjoy listening to them. I meet so many interesting people, and learn so many incredible things about the wonderful people you will meet in Vallarta. It's just so much fun.
And Skip, and this goes for all of my listeners, please feel free to ask away, you can do that by clicking on the contact us tab at the top of the website at puertovallartatravelshow.com, and send me a message right from that page. And also remember if you are in Puerto Vallarta, and if you have any questions, you can usually find JR at the Tuesday evening meet and Greet at Pour Favor Saloon & Cookhouse on the South side on Lazaro Cardenas in Plaza Romy. JR is usually there from 6ish till the party settles down. So by all means, pick his brain, buy him a drink and heck while you're there, have him help you book a tour from his website at Vallartainfo.com. All right, remember, that applies to you Skip, as well as all of my listeners.
Festival Del Ceviche y Aguachile Puerto Vallarta
In Mexico, they are always celebrating something and in Puerto Vallarta, there seems to be no end to celebrations of all kinds but this one
celebrates the art of cooking fish, and vegetables without heat.  We are going to go right to Puerto Vallarta to find out what's going on this coming Saturday the 29th of July, right down the street from Pour Favors at Lazaro Cardenas Park. Lets talk to Edgar Cisneros and see what's cooking, oh uh, marinating at the Festival Del Ceviche Y Aguachile do Vallarta…
Okay get down there and if you're not in town now, but plan on being in Vallarta at the end of January, Check out the festival del Ceviche y Aguachile. You have to try the real Vallarta.
And I have the suggestions and links the everything he talked about in the show notes from this episode of the show.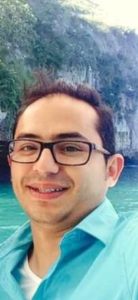 Festival de Ceviche y Aguachile de Puerto Vallarta
10 Restaurants will be Participating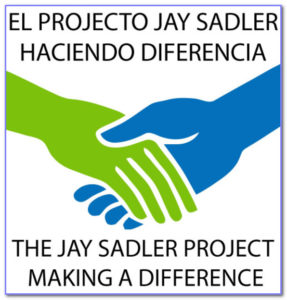 Beer Venues
Raicilla Tasting
Edgar's Favorite Places to Eat in Puerto Vallarta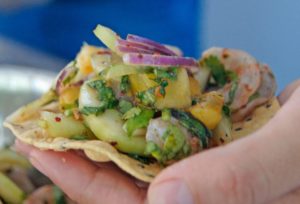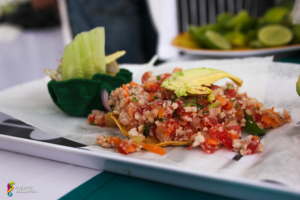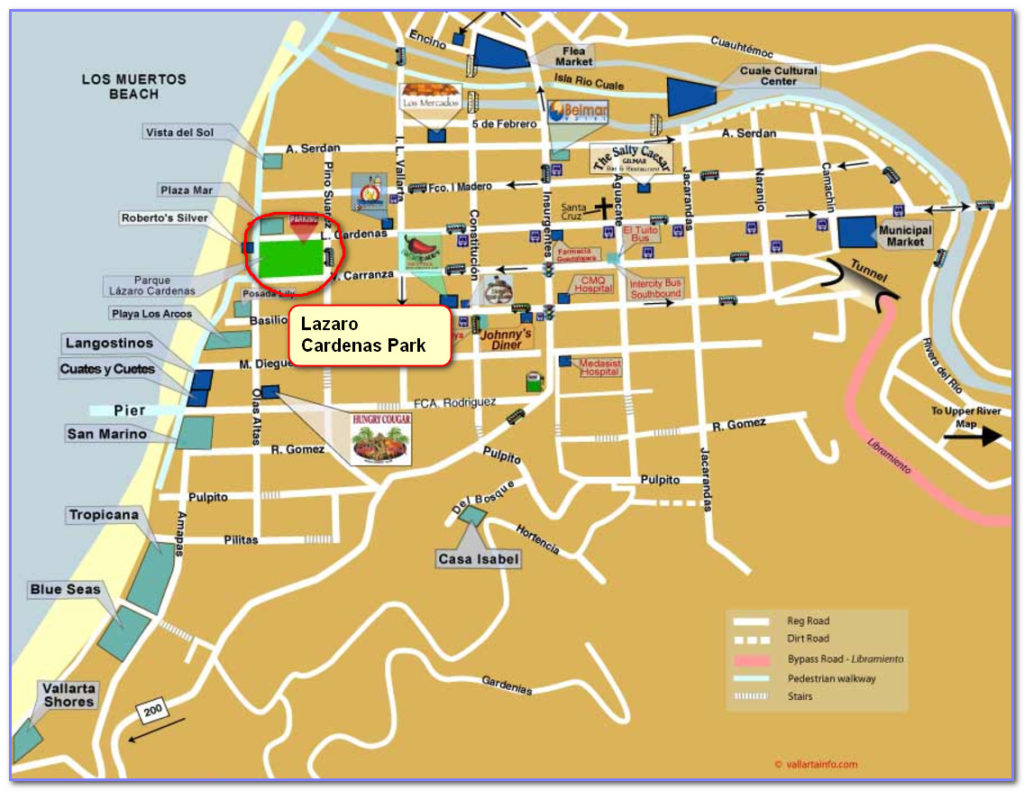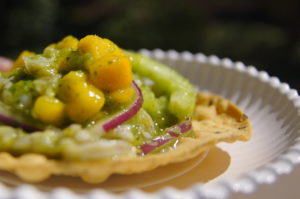 Chenando's Restaurant, Puerto Vallarta, Mexico
When I introduce you guys to a restaurant, it's because I happen to really love the restaurant. I don't get paid by these businesses, I don't ask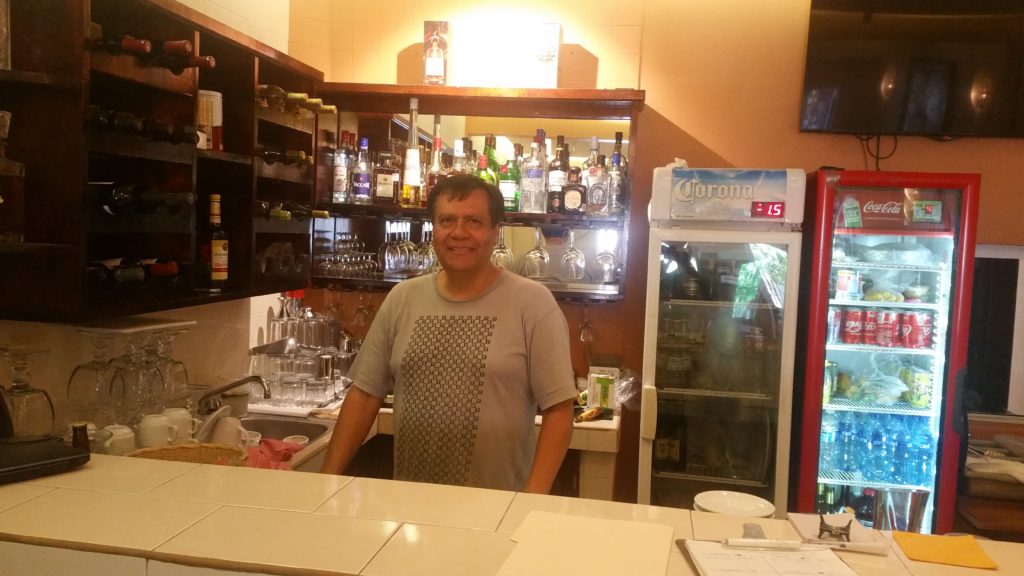 these guys for freebies, I bring you these interviews because you need to know about these places.  And I ask my guests for suggestions, because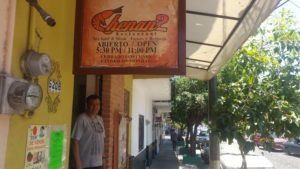 I know they will only give you the best suggestions for great places to eat in Vallarta. My next guest is a very special man, and he has a beautiful family with handsome sons who wait tables evenings, and work full time away from the restaurant during the days. This is a very hard-working family and I just love the food here. It is just so delicious. Steaks and seafood and Mexican Fusion.
You will hear in this interview, Fernando Pena talk about how he got started in the restaurant business, selling food out of the front door of the family home… Tacos, quesadillas, and typical Mexican food, and basically serving the neighbors, and with a little encouragement from his customers and tourists alike, he changed around the menu and the business took off like a rocket. They were getting noticed by tourists and became overnight sensations… and When I asked him about the history of the restaurant, I didn't expect to hear that the place was a barber shop before Fernando became a chef.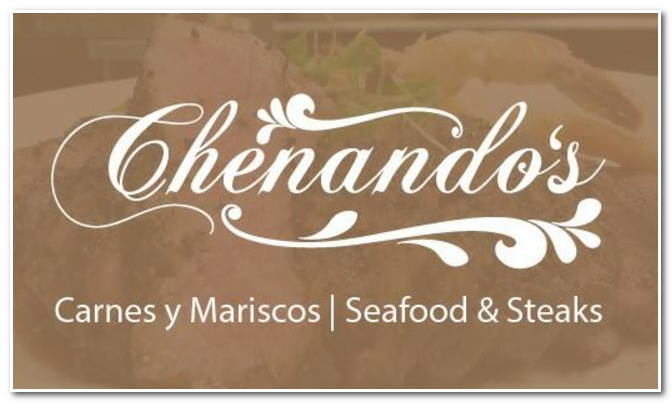 Until just recently, like just last month, this restaurants' name was Chenan2. But when I talked with Fernando the other day, he let me know they finally changed to name to Chenando's. Look, to understand better you need to Listen. So let's get to Puerto Vallarta, Mexico and meet Fernando Pena. Chenando.
Listen to The Podcast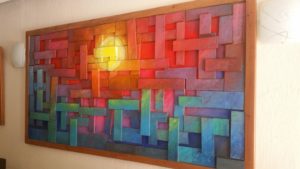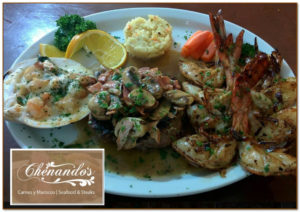 What a talented man. A real renaissance man is Fernando. A self-taught chef extraordinaire, who was a barber who was encouraged by his children to cook for the rest of the world. And on top of that, an artist too. I have pictures of his artwork in the post for this episode of the Puerto Vallarta Travel Show, Episode 27, as well as photos of his restaurant and some of his dishes.
Make sure you stop in and get the best steak and seafood in Puerto Vallarta. Now I need to warn you, there is no view, no ocean, no jungle but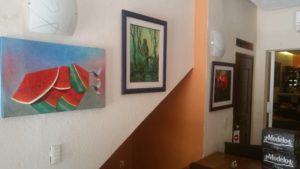 the restaurant is clean, air conditioned and nicely appointed. The service is top-notch and the food, so yummy and reasonable. I have all the information including pictures and links at www.puertovallartatravelshow.com.
And that should do it for today. I hope you enjoyed hearing about Chenando's Restaurant from Fernando Pena, as well as. Next week stay tuned for more on the ground reports from Puerto Vallarta and my next show. Until then, remember, this is an interactive show where I depend on your questions and suggestions about all things Puerto Vallarta. If you think of something I should be talking about, please reach out to me by clicking on the Contact us tab and sending us your message.
And remember, if you are considering booking any type of tour while you are in Puerto Vallarta, you must go to Vallartainfo.com, JR's website and reserve your tour through him, right from his website. Remember the value for value proposition. His experience and on the ground knowledge of everything Puerto Vallarta in exchange for your making a purchase of a tour that you would do anyway, you're just doing it through him as a way of saying thank you. It costs no more than if you were to use someone else so do it. Really. And when you do take one of these tours, email me about your experiences. Maybe you can come onboard and share with others what you liked or didn't like about the tour. Again contact me by clicking on the Contact us tab and sending off a message.
And once again, if you like this podcast, please take the time and subscribe and give me a good review on iTunes if you would. That way we can get the word out to more and more people about the magic of this place.
So, thanks to Fernando Pena, Chenando, from Chenando's, Go to his restaurant and tell him you heard him on podcast and check out the photos in my shownotes at www.puertovallartatravelshow.com.  and also thanks to Edgar Cisneros  from the Festival del Ceviche y Aguachile de Puerto Vallarta, And thanks to all of you for listening all the way through this episode of the Puerto Vallarta Travel Show. This is Barry Kessler signing off with a wish for you all to slow down, be kind and live the Vallarta lifestyle. Nos Vemos amigos!