The Belmar Hotel in Puerto Vallarta and an Interview With Owner Maria Jose Zorrilla, Plus A day Trip to Tequila From Puerto Vallarta and Vallarta Charities.
Listen to the Podcast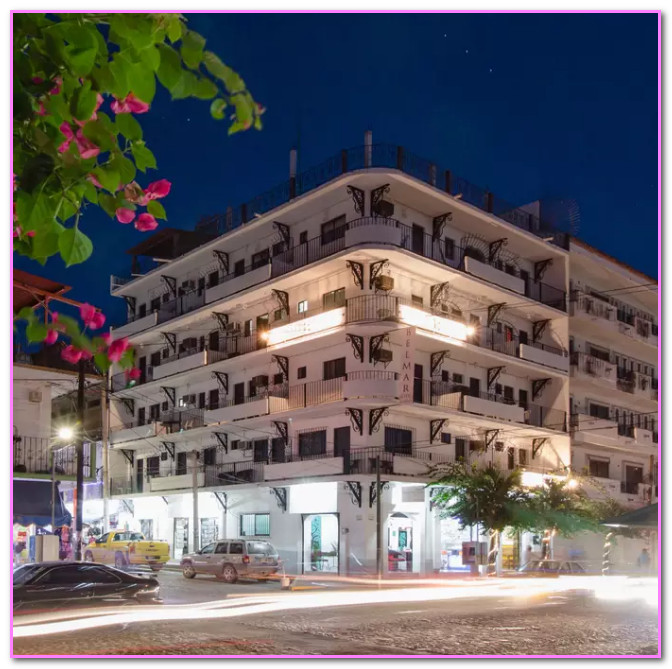 Hello fellow travelers, welcome this episode of the Puerto Vallarta Travel show. I am your host Barry Kessler and I am just so happy to be to introducing you to my favorite vacation destination, and maybe even yours, Puerto Vallarta Mexico.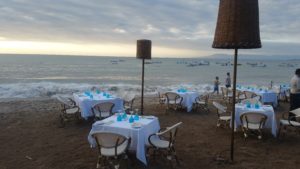 That music you were just listing to is performed by Alberto Perez, the owner of the La Palapa Group of Restaurants. Those are La Palapa, The El Dorado Restaurant, and at night for dinner The El Dorado transforms into The Vista Grill. That's The Vista Grill that used to be up on the hill overlooking the city?  Well now it has a new vista and that is right on the beach where you get the same Vista Grill Menu, and the fantastic Vista Grill service and it's right there on the beach with a dramatic view of the Los Muertos Pier all lit up at night in beautiful colors. Of course, at La Palapa you can enjoy breakfast, lunch or dinner, with your toes in the sand right at the water's edge. It's so romantic, it's so Puerto Vallarta my friends!
Today we have a special show but first, what's happening in Puerto Vallarta this week, the 2nd of August 2017.
What's Vallarta Like in July?
I talked over the interwebs with listener Jeff the other day. Jeff and his lovely wife Melody are back from a week or so in Puerto Vallarta and we
talked about what it's like, vacationing in the July heat so next week, it will be the Jeff from Colorado Springs, Colorado, right here on The Puerto Vallarta Travel Show telling us about what he did in the July tropical weather, so stay tuned for that.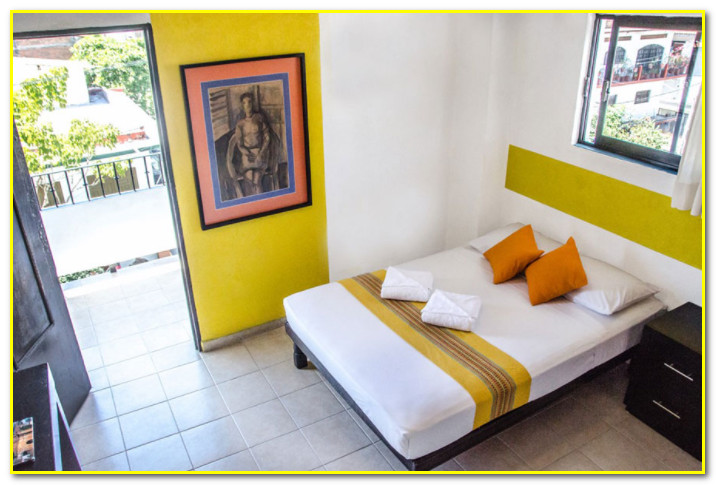 New Rules for Traveling with pets
A few weeks back we talked about the new Mexican requirements for traveling with pets, and those rules took effect the beginning of the year, but they have already made some changes to the requirements so here are the new ones.  And I got this info from a number of friends on the ground with pets in Puerto Vallarta.
New Requirements for Bringing Your Pet into Mexico
the new requirements require you to obtain a valid Health Certificate. And In addition to the Rabies Vaccination certification, the vet must now certify (provide proof of) two additional health conditions:
The dog (or cat) is free from internal parasites (worms) and has been treated for these within 2 weeks and not 6 months as before of the date of travel.
The dog (or cat) is free from external parasites (fleas/ticks) and has been treated for these within 2 weeks of the date of travel and not 6 months as was the case when the new rules went into effect.
I have a link to the new requirements in Spanish and in English, also for travelers from the US and Canada.
The Town of Tequila is only 4 hours from Puerto Vallarta
Did you know that the town, named after Mexico's favorite adult beverage is only 4 hours outside of Puerto Vallarta? That's right, Tequila,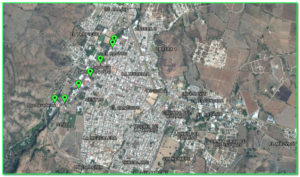 Mexico is a mere bus ride away from Puerto Vallarta and if you have time, you really should consider a daytrip to the epicenter of tequila distilling in the state of Jalisco.
Now here on a The a Puerto Vallarta Travel Show we are familiar with raicilla, known here as a Jalisco Moonshine. We talked with JR in a previous episode all about raicilla and also with Gaby at Gaby's Restaurant who has a relative who produces it in the hills above Vallarta. But today we are talking tequila. Vitamin T,  known by many as "Takillya", "it's almost killed me many times"  also fondly referred to as liquid pantie remover, and yes, this spirit is the pride of the state of Jalisco, which is the home of our beloved Puerto Vallarta.
Now Puerto Vallarta has its share of tequila tasting locations places. These tequila shops have sprung up around town and often they sell cigars as well, In fact, you might want to be a little aware that these tequila shops where the proprietor tries to persuade you to come in for a free shot of tequila, he may also want to sell you a timeshare. Just saying, that's for another show,  but just be aware and if one of these guys starts asking you about how long you will be in town, the timeshare can't be too far behind…but wait, that's still for another show. Now where were we? Oh yes, there are many opportunities for tequila tasting all over the Bajia de Banderas, but the town of Tequila is certainly within reach.
So how do we get to Tequila from Vallarta?
Here are a couple of ideas.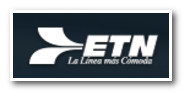 Taking a Bus to Tequila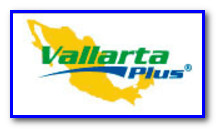 There are two very good bus lines that serve Puerto Vallarta and they are the Vallarta Plus Line, and ETN line where you can buy your ticket online or even at an OXXO, both depart from the bus terminal near the airport. These are really nice busses too. Not chicken buses folks. They have plush reclining seats, internet, individual TV screens for each seat, really nice buses and a round trip from Vallarta to Guadalajara averages about 1,000 pesos or approximately $58 US.
There is no direct bus other than special charter tours that service Tequila to Vallarta and back travel, so you must first travel to Guadalajara, the Zapopan Station on the outskirts of Guadalajara, about a 4 hour bus ride, then then transfer to any number of methods of getting from Guadalajara to Tequila and back.
That could be perhaps the tequila bus, a Taxi cab or even Uber. These methods can cost you from between $14 US round trip up to $30 round trip from the Zapopan Bus Station to Tequila and back.
There's also the Tequila Train and many tours put on by the different distilleries where you pay to take their fun bus to Tequila. That can be costly, sometimes like $140 or more.
While in Tequila, you can go to different distilleries, the Jose Cuervo Plant, the Sauza and about 7 others.
The town is very quaint. A lovely place to walk around, even spend the night if you want to, or need to if you know what I mean.
The other method would be to arrange a tour with Superior Tours in Puerto Vallarta. They have a van or bus that will drive you directly to Tequila and back with no unnecessary stops in Guadalajara. By the way, that trip from the Guad to Tequila will take an additional hour so keep that in mind.
At a cost of about $125 each and their tour description goes like this… This tour is for the Tequila Experts (to be) only, as during this tour you will see the real process. Unlike the many small Tequila Factories in the Puerto Vallarta area, this is a visit to a real distillery, the Tequila Cofradia distillery in the town of Tequila, Jalisco.
They also have a 3 day package to Guadalajara, Tequila, Tlaquepaque and Tonala for only $249 each that sounds like a bargain.
I have links to all this information in the show-notes to this episode of The Puerto Vallarta Travel Show so check it out.
So what is a Shot of Tequila? 
Well, a single shot of tequila is often served with salt and a slice of lime. This is called tequila cruda and is sometimes referred to as "training wheels. You know it as the "lick-sip-suck", or "lick-shoot-suck" (referring to the order with which we consume the said shot). We lick our hand between our thumb and forefinger and sprinkle salt in that there valley created by finger and thumb. Then we lick the salt from said valley, quickly down the Spirit and bite into a slice of lime.
So why do we take a lick of salt, followed by that shot and then a suck on that lime?  Well, It's because the salt and the lime are no more than a mask for drinking crap folks. For drinking cheap, sharp-tasting (cruda) tequila.
So, just remember, if you are drinking cheap stuff, by all means, shoot the s__t, Lick Shoot Suck away, but if you are drinking the expensive stuff, don't look like an uninformed gringo or gringa my friends, sip it amigos. Please, sip it.
Now to do a proper tequila body shot…make sure your partner is naked and have them lie on the floor on their back, then…hey wait, this is a family show. Look it up yourselves you perverts. Sheesh, can't take you guys anywhere.
https://etn.com.mx/english/
http://www.foodandwine.com/cocktails-spirits/tequila/terms-every-tequila-drinker-should-know
Okay let's get to this week's special guest. Maria Jose Zorrilla and the Belmar Hotel.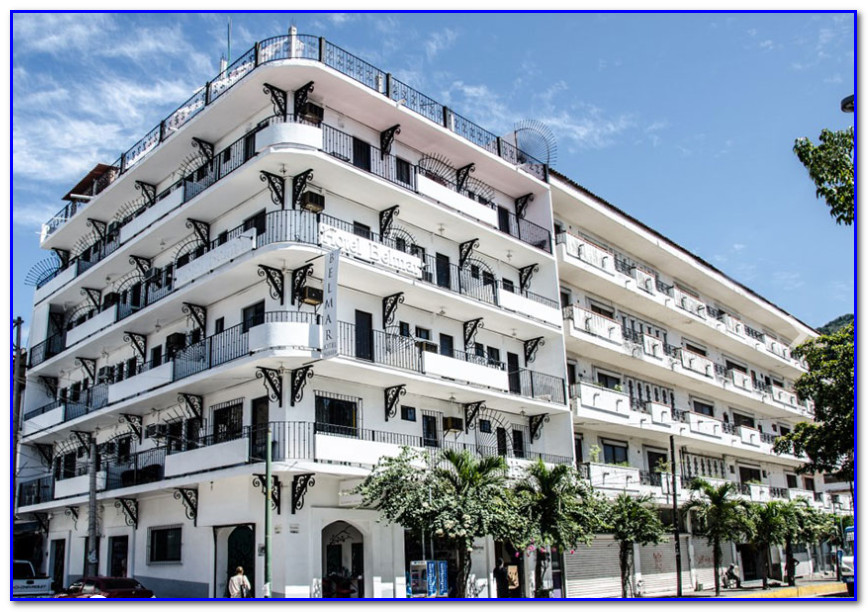 Maria Jose came upon my radar when I was interviewing Gary Thompson of the Galeria Pacifico in Downtown PV. Gary does these free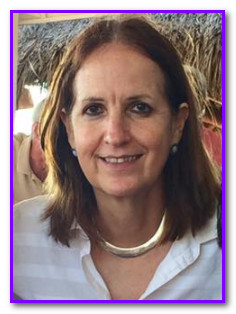 sculpture tours on the Malecon every Tuesday Morning during the busy tourist season and he asks for a donation at the end of the tour to go towards his favorite charity and that is the Library, Los Mangos. And he said that he and Maria do the live auction together, he in English and She in Spanish. So, I knew that one day our paths would cross, and when I was getting ready to do my economy hotel podcast, I realized that Maria was the owner of the Belmar Hotel. Well, this gave me a chance to get a two for one. A chance to learn about the Belmar Hotel, but better still, to learn about this lady and the things she does in Vallarta. So let's go to the beautiful white building with black railing, located just on the south side of the Old Rio Cuale' Bridge, in Puerto Vallarta Mexico and talk with Maria Jose Zorrilla, owner of the Belmar Hotel.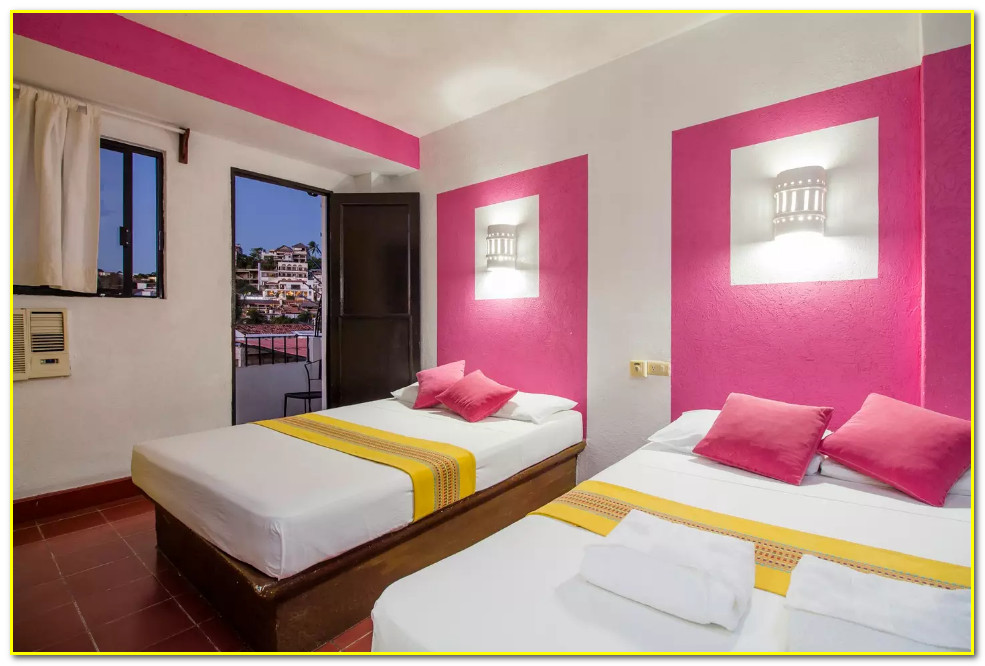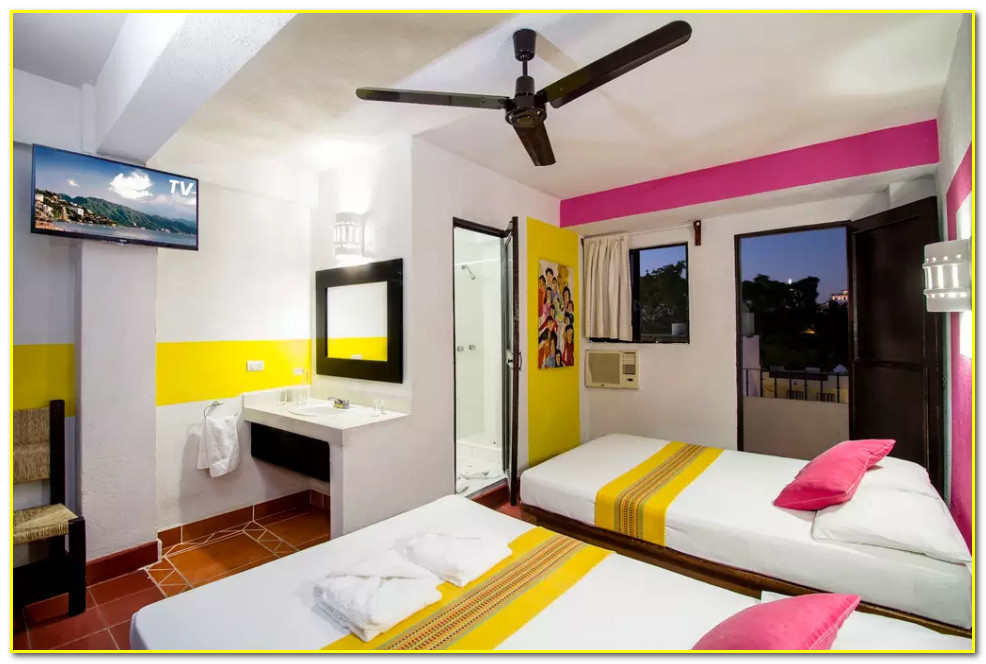 Links to What we Talked About
Vallarta Central Business Association
SKOL Tourist Club involved with the Women's Jail
Suggestions For a First Time Visitor to Puerto Vallarta, Mexico
Best way to get to know a town is to walk and discover.
First timers should take a tour or two.
Take a trip to a beach.
Walking Tour of the City.
Gary Thompson's Sculpture Tour on The Malecon.
Zipline or take a trip into the jungle
Loves to go to El Patio de Mi Casa
Contact The Belmar Hotel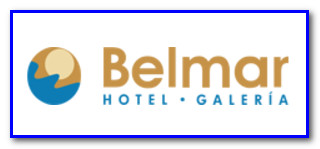 More Pictures of The Belmar Hotel
CONTACT Information
Tel: +52 322 2231872 | +01 800 5810 483
E-mail: info@belmarvallarta.com
Insurgentes 161 Col. Emiliano Zapata
Puerto Vallarta, Jalisco, México
CP. 48380
Maria is a really busy lady. She has some great ideas for those of you who want to be do gooders and give back to Puerto Vallarta during your next stay. And check out the pictures of the Belmar Hotel and maybe consider staying there next time you are in Puerto Vallarta and need a clean economical place to stay right smack dab in the middle of town.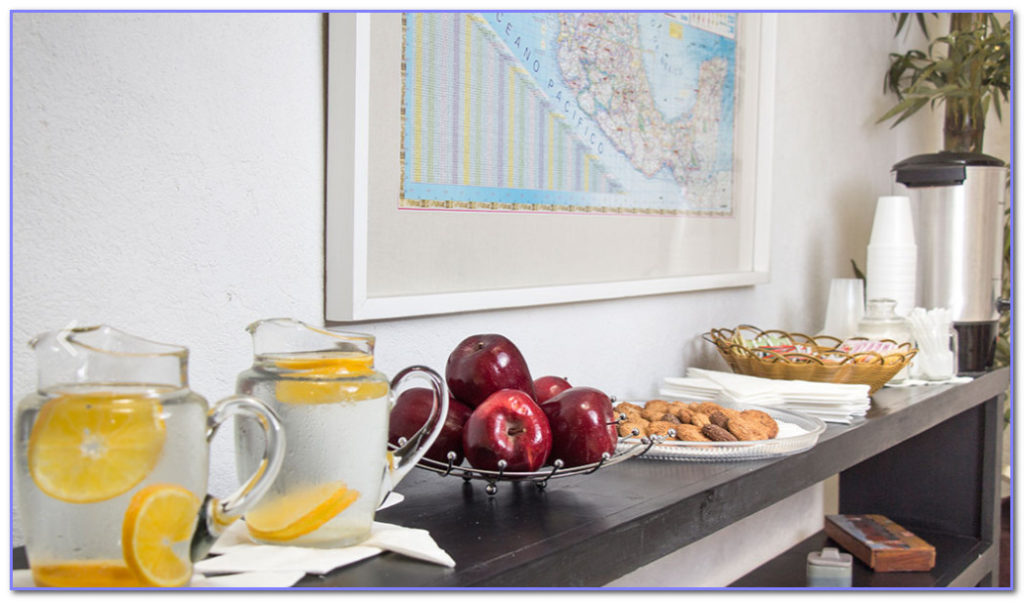 And that should do it for today. I hope you enjoyed hearing about the Belmar Hotel in Puerto Vallarta, and Maria Jose Zorrilla. What a lovely lady and so sincere. I have pictures of the Hotel Belmar including photos of the rooms that we talked about, links and numbers to contact and make reservations at the  Belmar Hotel. Also links to the charities that we talked about during the interview including a link to the Puerto Vallarta Charity page on JR's website, vallartainfo.com.  It's all there so check them out.   Next week stay tuned for more on the ground reports from Puerto Vallarta and my next show. Until then, remember, this is an interactive show where I depend on your questions and suggestions about all things Puerto Vallarta. If you think of something I should be talking about, please reach out to me by clicking on the Contact us tab and sending us your message.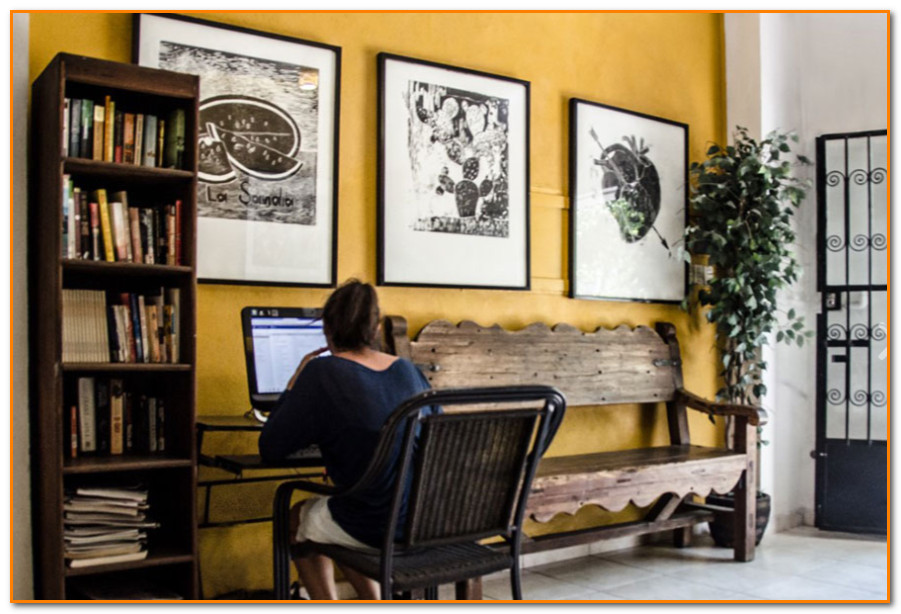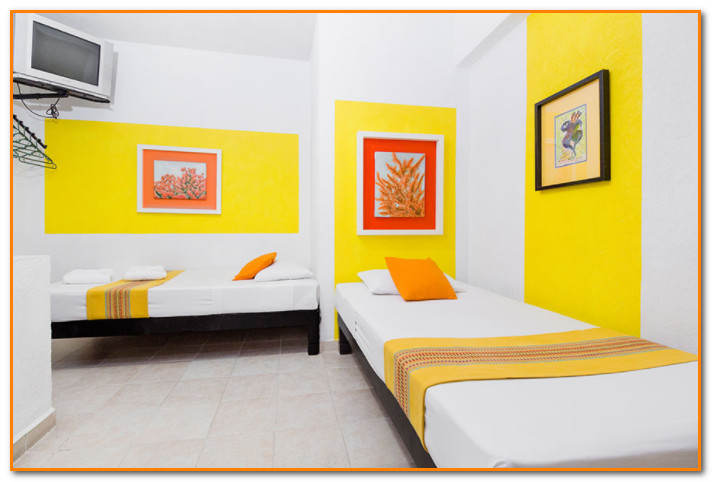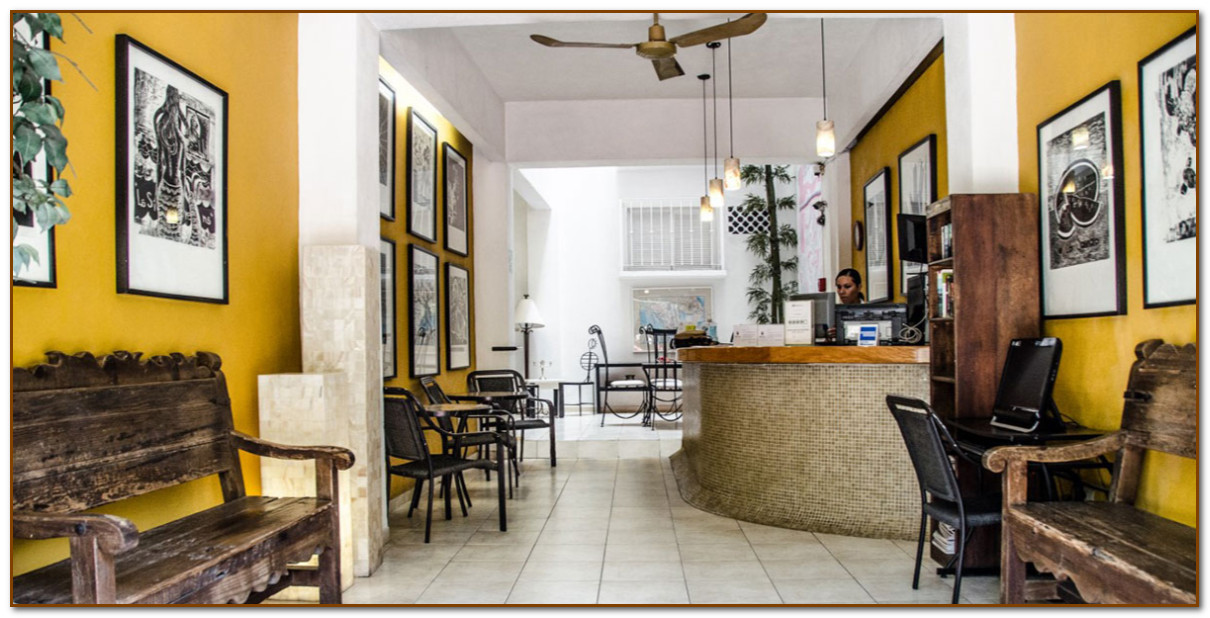 And remember, if you are considering booking any type of tour while you are in Puerto Vallarta, you must go to Vallartainfo.com, JR's website and reserve your tour through him, right from his website. Remember the value for value proposition. His experience and on the ground knowledge of everything Puerto Vallarta in exchange for your making a purchase of a tour that you would do anyway, you're just doing it through him as a way of saying thank you. It costs no more than if you were to use someone else so do it. Really. And when you do take one of these tours, email me about your experiences. Maybe you can come onboard and share with others what you liked or didn't like about the tour. Again contact me by clicking on the Contact us tab and sending off a message.
And once again, if you like this podcast, please take the time and subscribe and give me a good review on iTunes if you would. That way we can get the word out to more and more people about the magic of this place.
So, thanks Maria Jose Zorrilla from  The Belmar Hotel , And thanks to all of you for listening all the way through this episode of the Puerto Vallarta Travel Show. This is Barry Kessler signing off with a wish for you all to slow down, be kind and live the Vallarta lifestyle. Nos Vemos amigos!