Listener Jeff and His Wife Melody brave the Summertime Heat, Vacationing Off Season in Puerto Vallarta. Also, the Release of Howard John's book The True Story About the Making of The Night of the Iguana, and Noise Abatement Laws in Jalisco, Mexico.
Listen to the Podcast!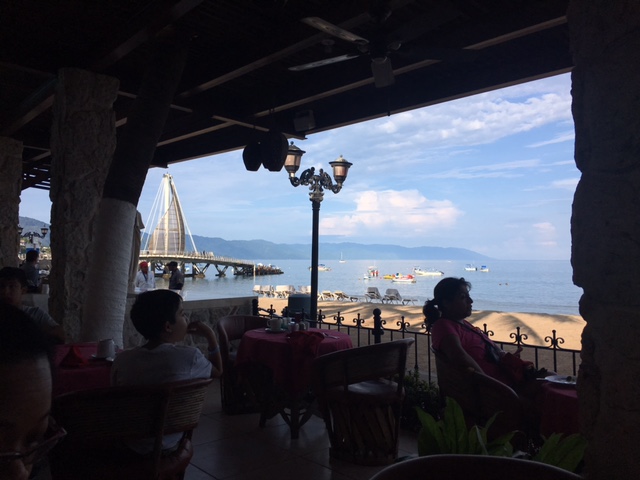 Hello fellow travelers, welcome this episode of the Puerto Vallarta Travel show. I am your host Barry Kessler and I am just so happy to be to introducing you to my favorite vacation destination in the entire world and maybe even yours, that's Puerto Vallarta Mexico.
That music you were just listing to is performed by Alberto Perez, the owner of La Palapa, The El Dorado Restaurant, and at night for dinner The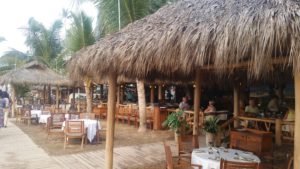 El Dorado transforms into The Vista Grill. That's the Vista Grill that used to be up on the hill, well now it has a new vista and that is right on Los Muertos Beach in the Romantic Zone, on the Southside, with a dramatic view of the Los Muertos Pier all lit up at night in beautiful colors. You will be able to dine on the same Vista Grill Menu, and receive that fantastic Vista Grill service.  Of course, at La Palapa you can enjoy breakfast, lunch or dinner, with your toes in the sand right at the water's edge. It's so romantic, it's so Puerto Vallarta my friends!
So let's see what's happening this week, the 8th of August, 2017 in our favorite little paradise, Puerto Vallarta.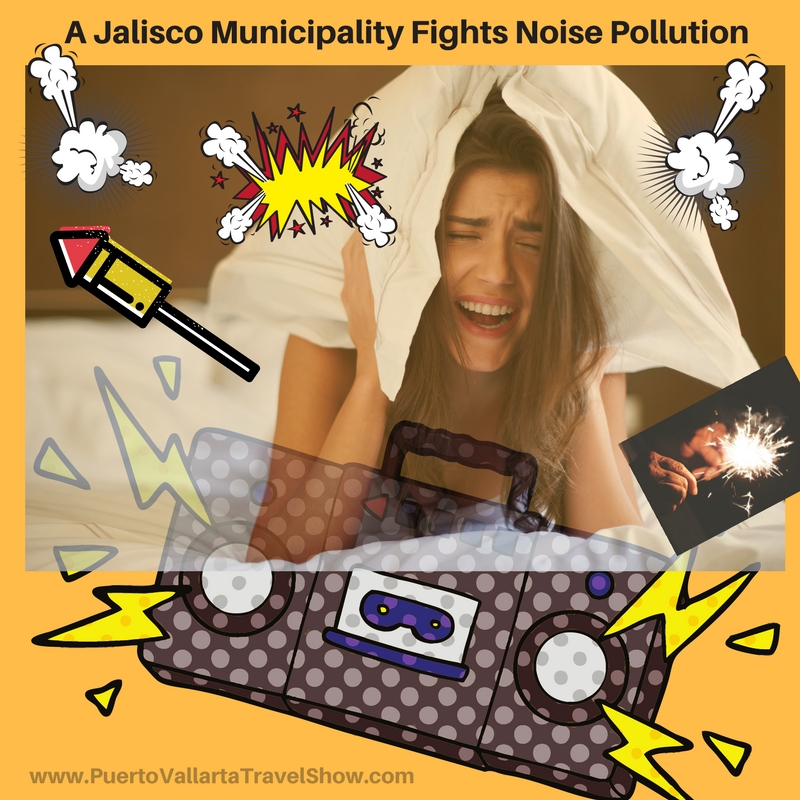 If you have ever spent time in a real Mexican neighborhood, you may have noticed that they can be really noisy places, at all times of the day or night in fact. You can be sleeping soundly at let's say 3:30 in the morning, when all of a sudden out of the blue, banda music comes blaring through your open window. And it's not like, oops, I turned on my stereo and the knob was turned way up by accident. It's more like, the knob is turned all the way to high… and it's like stuck there. Then, the party just keeps going, and going until 5 AM.  Wedding celebrations, Quinceaneras, birthdays, Ground Hog Day, Mother's Day, you name it. It can get loud. Well a state lawmaker in Jalisco is attempting to pass anti-noise legislation. Here's an article written in Mexico News Daily,
An anti-noise campaign that began in June in Zapopan, Jalisco, has so far resulted in the permanent closure of 35 businesses that exceeded noise limits established by the municipality. Another nine have been fined, as well as the owner of a noisy house. The administration of Mayor Jesús Pablo Lemus Navarro reports that given the number of commercial establishments located in the neighborhood of Chapalita, that part of the city is by far the worst in terms of noise pollution.
Not only are the noise emissions of commercial establishments more tightly regulated, but the mayor has announced that his administration will also attempt to regulate the use of fireworks in religious and private celebrations, another major contributor to excessive noise.
Well, we will just have to see if this becomes a trend in Mexico. I would kind of miss the charm of that boombox blasting the favorite tunes of my next door neighbor at 1 in the morning. I mean, he's not doing that for himself, he's doing that for me, so I can gear what fantastic taste in music this muchacho has. I mean, I should be thanking him for the pleasure and the honor of being exposed to his favorite beat. Fantastico! Gracias! Vamos a ver. We'll see. I have a link to the article in my show notes of the show, episode 31.
Link to the Mexico News Daily Article
Back in February I had an interview with Howard Johns, who was writing a book called  The True Story About the Making of The Night of the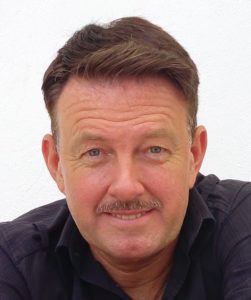 Iguana. We talked about his upcoming book and low and behold, the book came out this week. So let me just slide back a couple of months and go back and remind ourselves about what Howard had to say about his book….So, now it's here and if you would like a copy, go to my website and you will find the link to order his book, or you can go back to the February 26th podcast and listen to the entire interview, then buy the book. Go to puertovallartatravelshow.com episode 31 for the show notes and the links to everything I talk about, and the things that my guests talk about too. And speaking of guests.
Click Here to Buy Your Copy of A Stolen Paradise
An Interview with Jeff Bassett of Sun Sport Travel
I received an email from a listener, Jeff Bassett, and he told me that he liked the show, but he also told me that he was in the travel industry as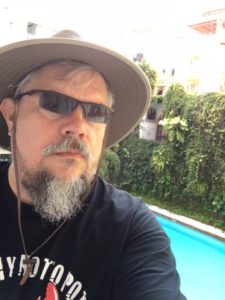 aside job, and that he was going to be heading to Vallarta in the low season, during the hot humid weather experienced in the tropics during the summer months. June through October to be more precise. It's when we get heat, humidity and rain in the evenings to cool everything down. Well, I invited Jeff to come on the show and tell us what he and his wife did in the summer heat, during the low season in Paradise. So let's go to Colorado Springs, Colorado, and talk with my buddy Jeff Bassett…
Listen To The Podcast
Jeff is an Insurance Claims Adjuster and Travel Agent
First experience in Vallarta was A Carnival cruise with an overnight stay in PV with a full day and a half stop.
Took the cheap tour of the town and fell in love with the town.
Then stayed two days at the Hotel Rosita
Returned to The Hotel Rosita
Where did They Stay?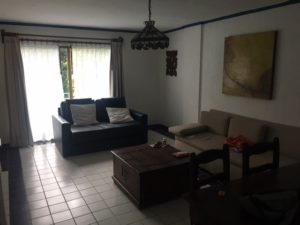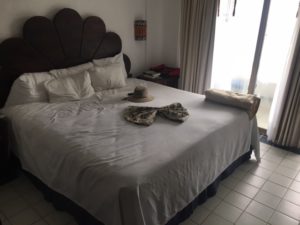 Stayed at the Los Arcos Suites large rooms, kitchenette
Rooftop pool Casa Dona Susana
Playa Los Arcos had the restaurant and an all-inclusive option
Buffet for the all-inclusive option. Used the buffet in a pinch but preferred to check out the restaurants in town.
Fishing Adventure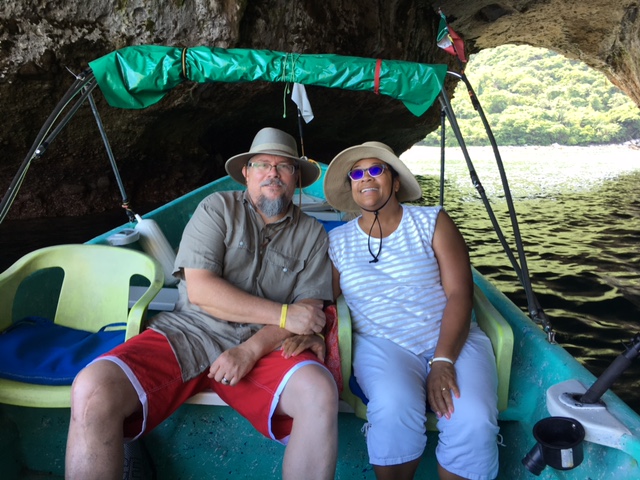 Chartered a Fishing Boat took a bus down to Mismaloya and hired Adrian Pena.
Didn't catch any fish
Saw a manta Ray and Sea Turtles and Tropical Fish.
Got a tour of the bay
Adrian Pena spoke English well
charged $160/4 hours
Modes of Transportation
They took busses to get around Town
Didn't take Uber
Took Taxis found the taxi drivers were very attentive. Turned on the AC, moved up the seats conversed.
Had a Local Haircut "Grooming"
A fine grooming for approximately $12 US 230 pesos
Two hours the works
Places They Ate in Puerto Vallarta
 Chenando's loved it
Jeff had Pepper Steak
Melody had the Fruit of the Sea


---

El Jacalito in Mismaloya Just south of the Barcelo Hotel
Jeff had Coconut Mango Shrimp
Wife had the lobster

---

Local fast food at El Pepe Loco. Mexican restaurant Chain grilled chicken

They Ordered the Seafood platter

---

Serranos Meat House They had Breakfast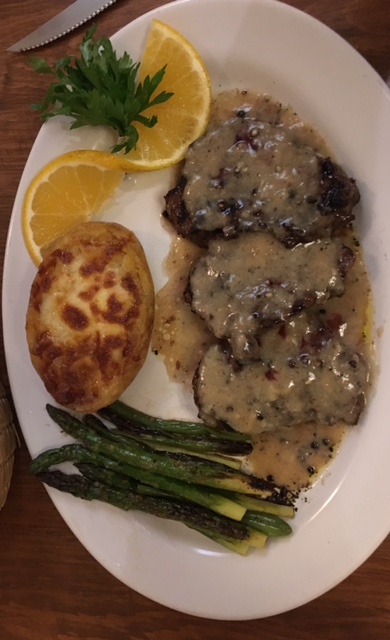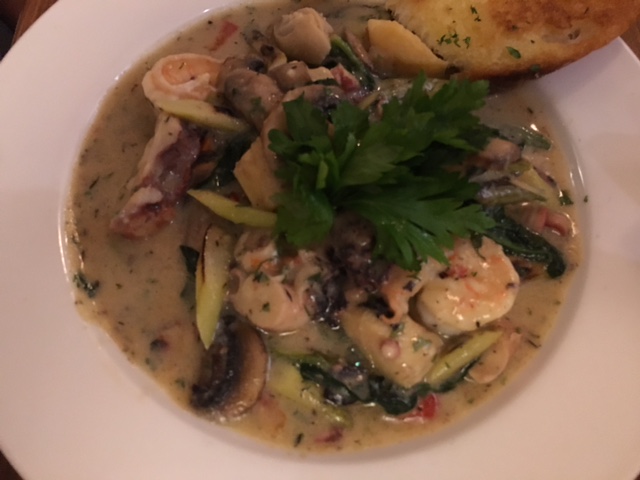 Good Ideas and Things to Remember
Bug spray is encouraged no see ums
Forgot the anti itching cream and had a hard time finding the medication.
Went to La Isla Shopping Village and went to the movies to beat the heat. Served food at the seats. Alcohol too. Movies in English with Spanish Subtitles
Bring and pack cotton clothing. Leave the polyester at home.
Tours Jeff Took
Great Mexican Candy Stores in the Downtown Area
Contact Info For Jeff and Sun Sport Travel
So let's review a couple of things that Jeff told us
Don't be afraid to walk into a barber shop in Puerto Vallarta. It was a great experience for Jeff and it's bound to be a good one for you too.
Bring some anti itch cream along with your bug and mosquito repellent, just in case you get bitten.
Use the buses. Don't be afraid to experiment.
Try some local fast food. You will be surprised!
And if the summer heat is too much to bear, duck into a movie at the brand new La Isla Shopping Village. Nice!
Well, that should do it for today. I hope you enjoyed hearing about the summer heat in Puerto Vallarta, and the interview with Jeff Bassett from Sun Sport Travel. I have pictures from Jeff of his from his adventures, so check them out in the show notes from this episode number 31. I also included links to the places Jeff talked about so check those out.  Next week stay tuned for more on the ground reports from Puerto Vallarta and a cool interview from my friends in Puerto Vallarta. Until then, remember, this is an interactive show where I depend on your questions and suggestions about all things Puerto Vallarta. If you think of something I should be talking about, please reach out to me by clicking on the Contact us tab and sending us your message.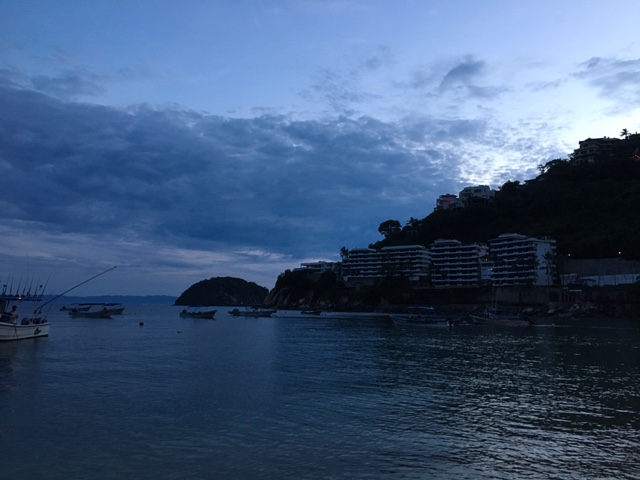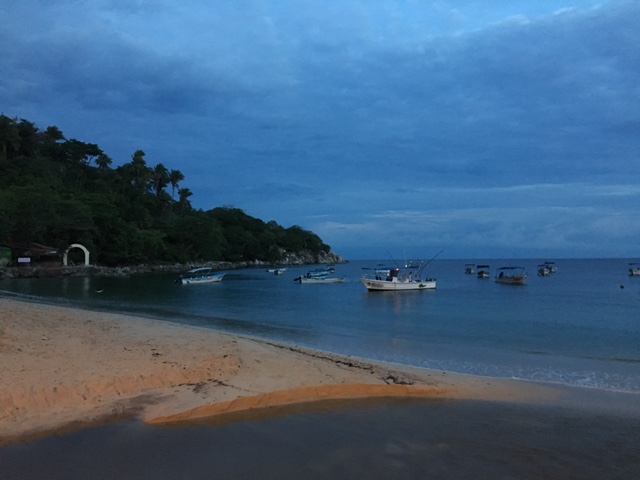 And just a reminder to all of you that many of the tours that Jeff mentioned, and tours mentioned by many of my other guests like the Rhythms of the Night, and the zip line adventure at Canopy River tours, can be reserved through my friend and yours JR at Vallartainfo.com. And remember, if you are considering booking any type of tour while you are in Puerto Vallarta, you must go to Vallartainfo.com, JR's website and reserve your tour through him, right from his website. Remember the value for value proposition. His experience and on the ground knowledge of everything Puerto Vallarta in exchange for your making a purchase of a tour that you would do anyway, you're just doing it through him as a way of saying thank you. It costs no more than if you were to use someone else so do it. Really. And when you do take one of these tours, email me about your experiences. Maybe you can come onboard and share with others what you liked or didn't like about the tour. Again contact me by clicking on the Contact us tab and sending off a message.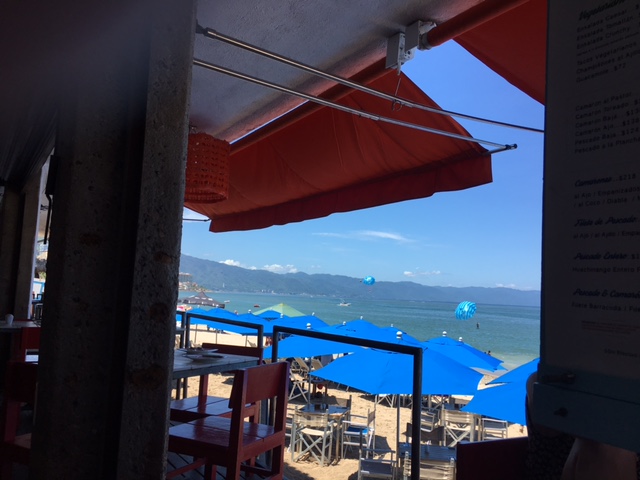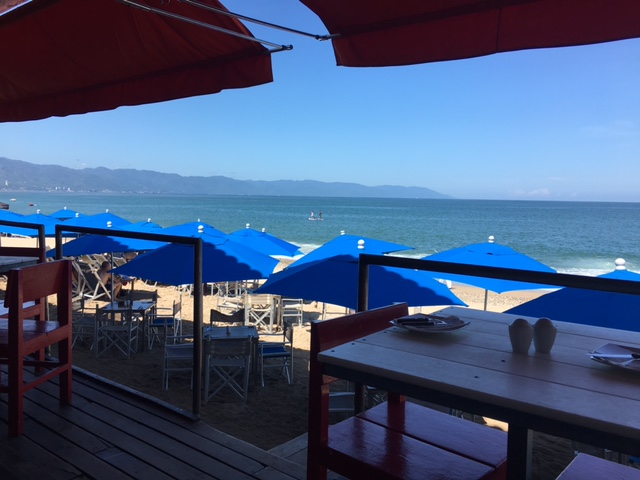 And once again, if you like this podcast, please take the time and subscribe and give me a good review on iTunes if you would. That way we can get the word out to more and more people about the magic of this place.
So, thanks Jeff Bassett from Sun Sport Travel , And thanks to all of you for listening all the way through this episode of the Puerto Vallarta Travel Show. This is Barry Kessler signing off with a wish for you all to slow down, be kind and live the Vallarta lifestyle. Nos Vemos amigos!