An Interview with Reid and Miranda Mortimer, Owners of Monzon Brewing Company in Puerto Vallarta, and Kathleen and Todd Atkins, Owners of Lix Ice Cream Shop and Xocodiva Belgian Artisan Chocolate in Puerto Vallarta, Talk About Making it happen in Mexico.
Also, Tile Park PV, El Parque de Los Azulejos,  Kicks Off Their Fundraising Efforts to the General Public, and Act 2 Stages Raised almost 300,000 Pesos For Mexico Earthquake Relief.
Listen to the Podcast
Hello fellow travelers, welcome this episode of the Puerto Vallarta Travel show. I am your host Barry Kessler and I am just so happy to be introducing you to my favorite vacation destination, and maybe even yours, Puerto Vallarta Mexico.
That music you were just listing to is performed by Alberto Perez, the owner of the La Palapa Group of Restaurants. Those are La Palapa, The El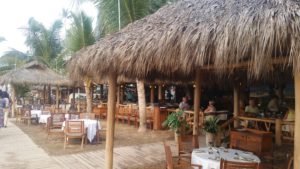 Dorado Restaurant, and at night for dinner The El Dorado transforms into the ever so romantic Vista Grill with those dramatic views of the Los Muertos Pier all lit up at night in beautiful colors. Of course, at La Palapa you can enjoy that same view of the Los Muertos Pier all day long for breakfast, lunch or dinner, seated with your toes in the sand right at the water's edge. It's so romantic, it's so Puerto Vallarta my friends!
Today we will be talking with two great couples who are working shoulder to shoulder building businesses here in Paradise, but before we get to them let's see what's happening in Puerto Vallarta this week, the 4th of October, 2017.
Rain, Rain and more rain in Puerto Vallarta
The rainy season has been wet all right. Still getting lots of rain in Puerto Vallarta with above average rainfall this year, and the locals are getting restless for things to dry out around here. Remember, it's hot and humid with afternoon and evening thunderstorms. Gullywashers to be more exact. Things will begin to get better as the rainfall will begin to taper off this month and then less rain again in November, then it's off to the winter dry season during the high season.
Successful Fundraiser at Act II
Last week I talked about the many fundraisers around Vallarta in support of Mexico Earthquake relief, and I told you about the event being planned over at Act 2, Danny Minnini's place in the romantic zone. Well, they had entertainment by Paul Fracassi, Diana Valeria Villamonte , Gabe Arciniega, TRINITY, Cesar Medina, Alfonso López, Elvis Morales, Joby Hernández and many more. There was art by Francine Peters, a famous Vallarta Artist that fetched a pretty penny, thanks Francine, you are great, so many silent auction items and gift certificates. They are still totaling it all up and here's what Danny says,   We are still collecting and adding up the totals, but we think we are between 250,000 and 300,000 pesos. We sold it out because we had 39 reservations not show up. 57,000 in ticket sales. Thank you, everyone.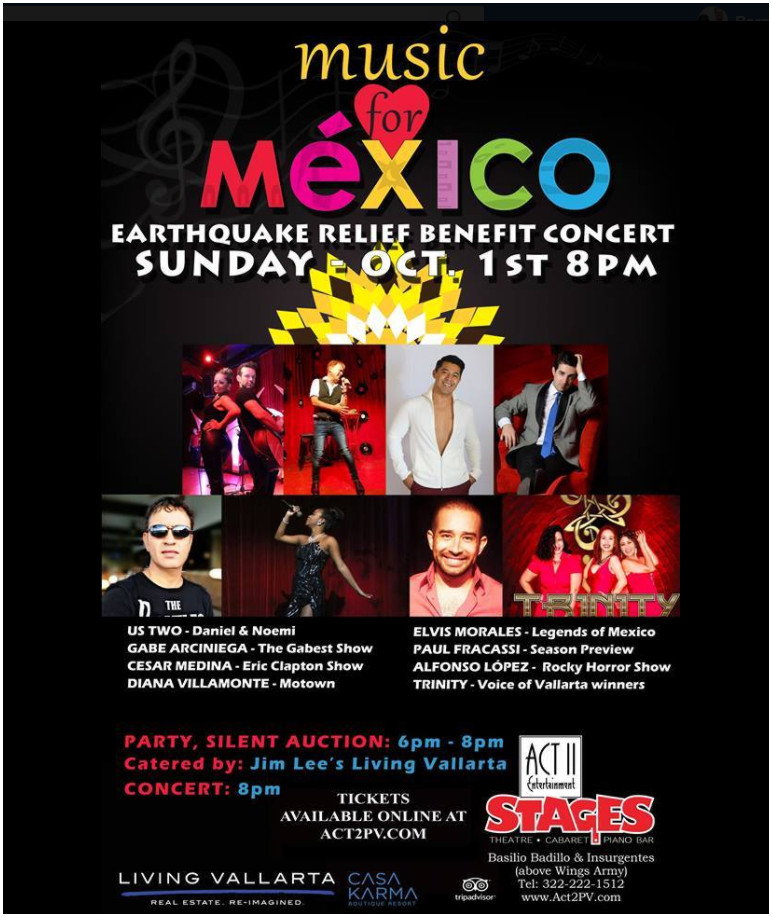 So what is that like 15 to $17,000 US. Dude! That's a lot of dough. Great job to all the folks that made that happen and as I promised, we are going to have an episode with Danny really soon, to discuss the upcoming season, so stay tuned for that.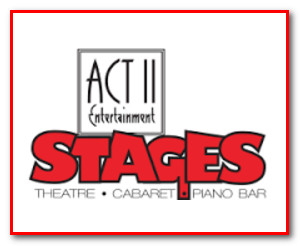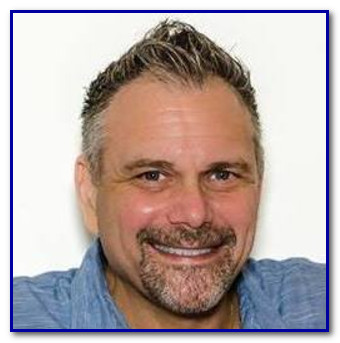 Meetup
As I announced last week, I'm planning another meet and greet at Kelly's Pour Favor Cookhouse and Saloon in a couple of weeks at JR's Meet and Greet, Tuesday, October 17th from 6:30 till whenever. Come and let me know what you are doing I  paradise, and if you are a business and want to give a pitch for yourselves and introduce yourself to my audience, come on down and let's chat. Just remember that this show is rated as clean in iTunes so I have the right to bleep you out, or at least your profanities. I think I told you about the last meet and greet. A drunken brawl, that's what it was.

So, if you are in town see you there.
Donate to Tile Park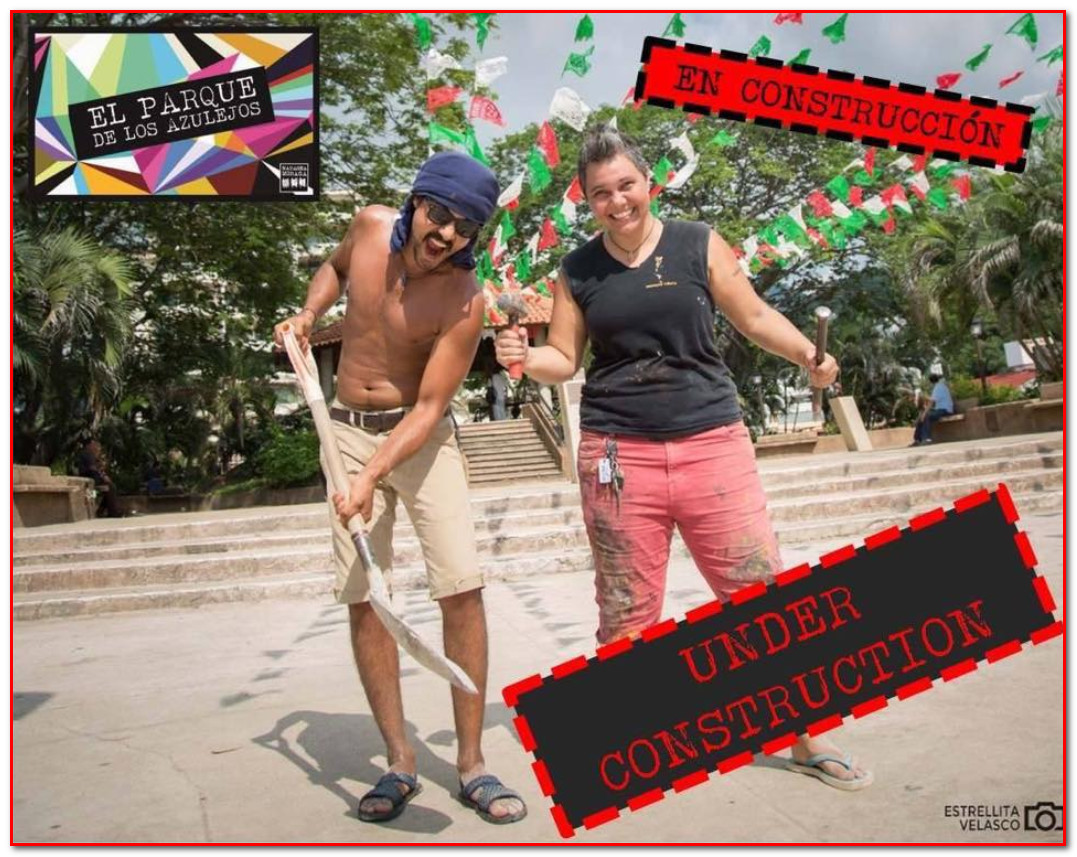 My friend Nancy Page works with Natasha Moraga who is going to be tiling Lazaro Cardenas Park. And Nancy announced The public launch of the fundraising for the park and it starts like this…."Natasha Moraga and Mosayko Vallarta are one of the most recognized names in the Puerto Vallarta Art Community with her signature mosaic style. She has just begun her dream project with her brother Daniel Moraga, creating another internationally recognized icon in Puerto Vallarta: El Parque de los Azulejos / Tile Park   PV. Nancy shared more information regarding  fundraising for the park…"Sponsorship tiles are available to purchase to leave your mark in this captivating piece of public art. You can commemorate this special project with Memorial Tiles, Celebration Tiles, Performer Tiles, Business Tiles or Celebration Benches . Help us make our park even more beautiful with your contribution of a tile and a story. info@tileparkpv.com"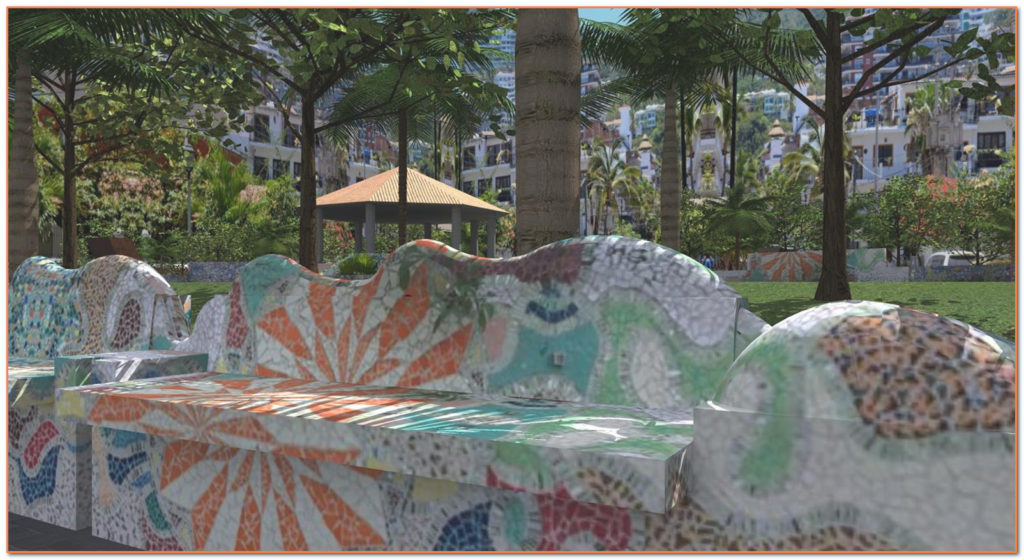 So look for them on Facebook and like their page and get all the info you need at El Parque De Los Azulejos at Facebook.com Check it out and buy a tile before they are all gone, and get your name or your pets name or your children's names in the park. Make your mark in Puerto Vallarta.
Let's get on with the show.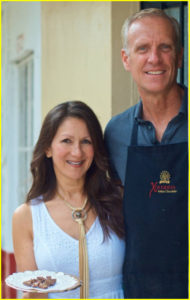 I have two interviews with two American Couples, making a go at running a business in Puerto Vallarta.
The first couple, Kathleen and Todd were looking to retire in Puerto Vallarta, and couldn't sit still, so they became business owners and entrepreneurs. They create and sell what some would consider a staple and that is Ice Cream and chocolates.
The second couple, Miranda and Reid, are a younger couple who are starting their first business, looking to make their mark brewing and serving what some would consider a staple as well, and that is Beer.
The first interview today is with Kathleen and Todd Atkins. I'm going to let them tell their stories. They are the new owners and operators of two businesses, Lix Ice Cream Shop, and Xocodiva Artisan Chocolate, both sweet spots, loved by so many locals and visitors. So let's visit with these two lovely people and hear their stories, Kathleen and Todd Atkins.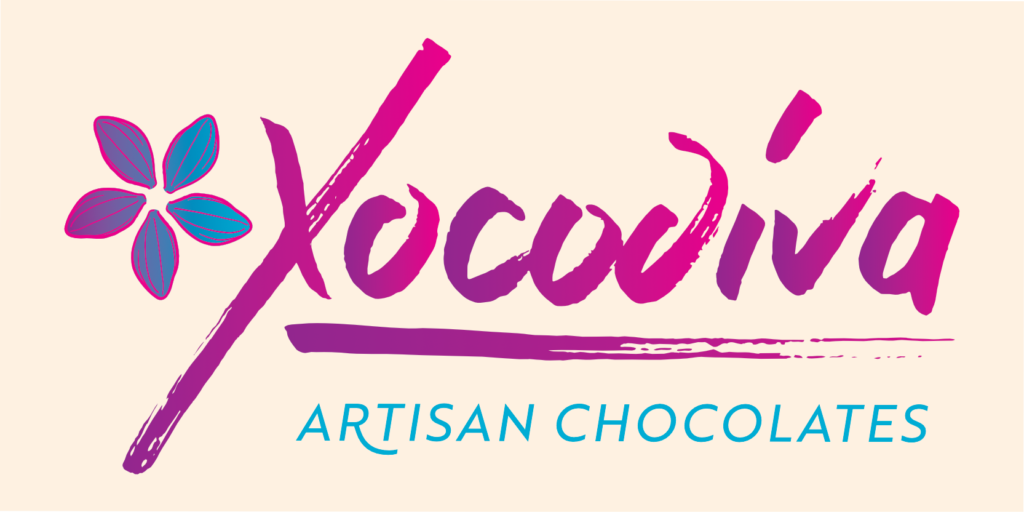 Our Next Interview is with Miranda and Reid I first met Reid and Miranda at the Meet and Greet back in May. That's the meet and greet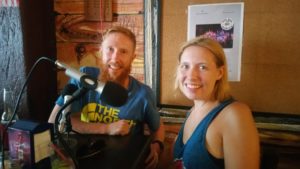 where half of the interviews were not good for human consumption, but the conversation with Reid and Miranda was not a drunken one, although if you remember the interview with the PV Kid Jeff Musto that I had at the same meet and greet, there was a barking dog in the background, that was theirs.
During that week, I would bump into them walking along the Malecon, or at a restaurant. Anyway, this young couple was opening a brewery on the southside of town and wanted to tell us about their new place. The name of the brewery is Monzon which means Monsoon in Spanish. So after this clip, we will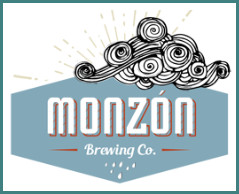 go back to Vallarta, and see how they are doing. But first let's get to Reid and Miranda, owners and operators at Monzon Brewing Company, six months ago, at the Meet and Greet at Kelly's Pour Favor, in Puerto Vallarta, Mexico.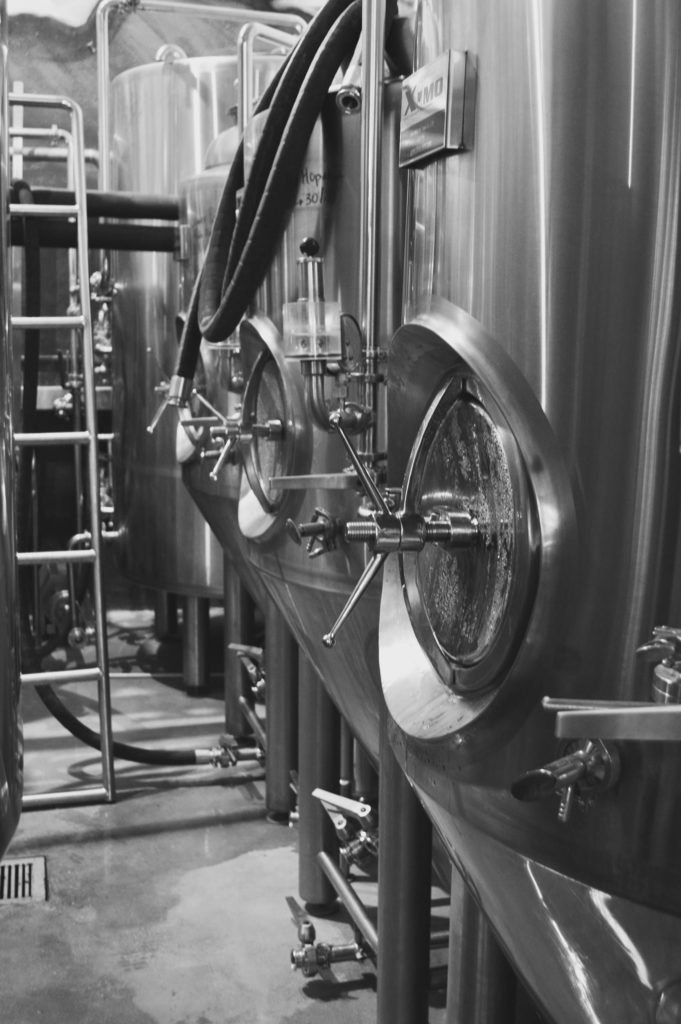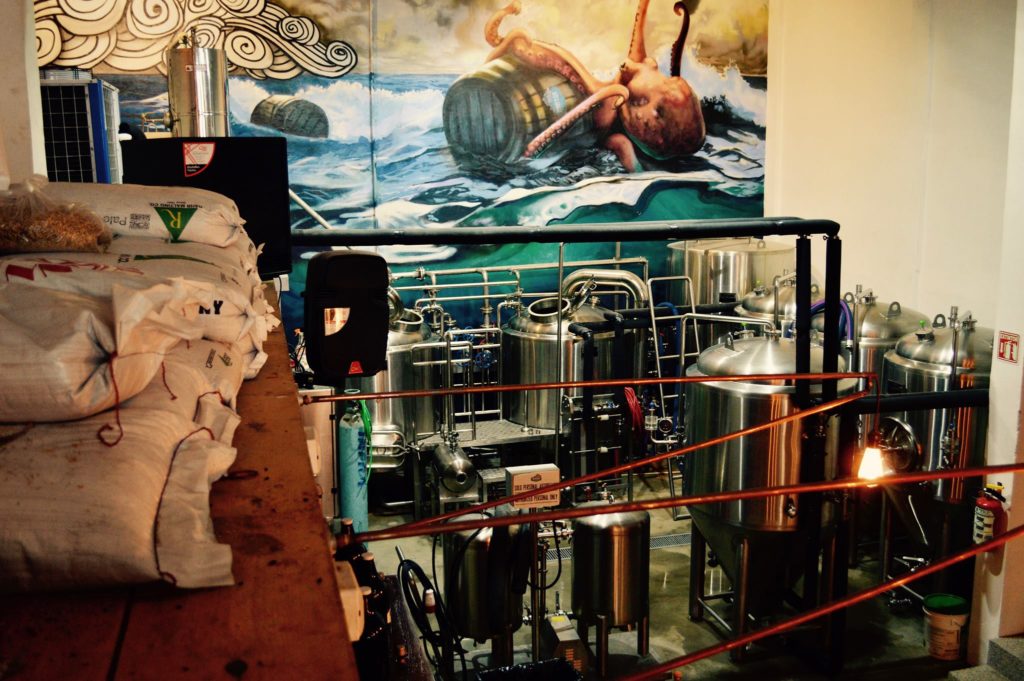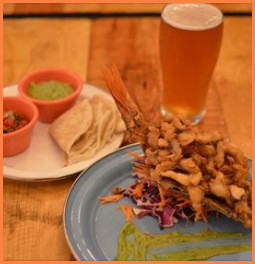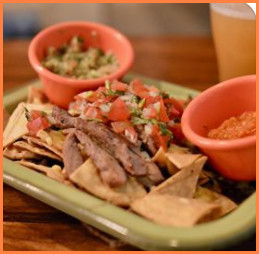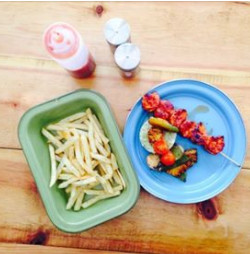 Listen to The Podcast
Okay, let's listen now, 6 months later, and see what is happening at Monzon Brewery.
Places Reid and Miranda like
Advice;  Do Whatever You Want
Interview with Kathleen and Todd
Places Todd and Kathleen Like
Well, thanks you Reid and Miranda. Make sure you put them on your list of must visits when you go to Puerto Vallarta. Have a pint and check out their food, and Adrian's cool Mural.
And thanks to Todd and Kathleen Atkins, you two are just fantastic. Make sure you stop by Lix and have a cone or a frozen banana, or a shake, cold and frosty for that warm evening walking down Basillio Badillo. Oh, so nice! I'm getting hungry again. Oh well…
Well, that should do it for this episode of the Puerto Vallarta Travel Show.
Next week stay tuned for more on the ground reports from Puerto Vallarta Mexico, with travel tips, great restaurant and excursion ideas and more.  Until then, remember, this is an interactive show where I depend on your questions and suggestions about all things Puerto Vallarta. If you think of something I should be talking about, please reach out to me by clicking on the Contact us tab and sending us your message.
And remember, if you are considering booking any type of tour while you are in Puerto Vallarta, you must go to Vallartainfo.com, JR's website and reserve your tour through him, right from his website. Remember the value for value proposition. His experience and on the ground knowledge of everything Puerto Vallarta in exchange for your making a purchase of a tour that you would do anyway, you're just doing it through him as a way of saying thank you. It costs no more than if you were to use someone else so do it. Really. And when you do take one of these tours, email me about your experiences. Maybe you can come on-board and share with others what you liked or didn't like about the tour. Again, contact me by clicking on the Contact us tab and sending off a message.
And once again, if you like this podcast, please take the time and subscribe and give me a good review on iTunes if you would. That way we can get the word out to more and more people about the magic of this place. Puerto Vallarta, Mexico. Remember I made it easy for you to do just that with each episode I create. But if you haven't been to my website, you really need to have a look there.  I have the links to the places we talk about, interesting pictures and the more all right there in my blog-posts and show-notes for each episode of the show so check them out for sure if you haven't already all-right? All right.
So, thanks to Mirands and Reid Mortimer, and Kathleen and Todd Atkins for coming on the show and talking about sweets and suds! I have pictures of Monzon, Lix, and Xocodiva as well as links to find them in the shownotes to this episode as well as all the places they talked about in the show notes of this episode, at www.puertovallartatravelshow.com.  And thanks to all of you for listening all the way through this episode of the Puerto Vallarta Travel Show. This is Barry Kessler signing off with a wish for you all to slow down, be kind and live the Vallarta lifestyle. Nos Vemos amigos!