In this episode we take A Day Trip to San Pancho, a Beach Community North of Puerto Vallarta. Then an interview with Cassandra Shaw, owner of Cassandra Shaw Jewelry in Puerto Vallarta, Mexico.
Listen to The Podcast

Hello fellow travelers, welcome this episode of the Puerto Vallarta Travel show. I am your host Barry Kessler and I am just so happy to be introducing you to my favorite vacation destination, and maybe even yours, Puerto Vallarta Mexico.
That music you were just listing to is performed by Alberto Perez, the owner of the La Palapa Group of Restaurants. Those are La Palapa, The El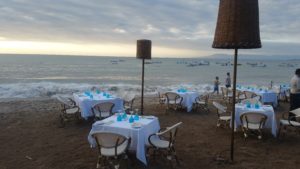 Dorado Restaurant, and at night for dinner The El Dorado transforms into the ever so romantic Vista Grill with those dramatic views of the Los Muertos Pier all lit up at night in beautiful colors. Of course, at La Palapa you can enjoy that same view of the Los Muertos Pier all day long for breakfast, lunch or dinner, seated with your toes in the sand right at the water's edge. It's so romantic, it's so Puerto Vallarta my friends!
This week I have a couple of fun things for you, a day trip to San Pancho, a little town north of Puerto Vallarta, and a great guest, Cassandra Shaw of Cassandra Shaw Jewelry on the Southside of town in Puerto Vallarta, but first, let's see what's happening in Puerto Vallarta, Mexico, this week the 10th of October 2017.
Meet and Greet, Tuesday, October 17th at Kelly's Pour Favor Saloon and Cookhouse.

There will be a Meet and Greet, Tuesday, October 17th at Kelly's Pour Favor Saloon and Cookhouse where I will have my microphones at the ready, to capture your stories and suggestions about the things you are doing in paradise. I'll have my microphones at the ready so come by and let's gab. By the way, if you have a business that you want to pitch, a service you want to tell my listeners about, come by and give your business or service a pitch. Come on by, this coming Tuesday evening at Pour Favor on Lazaro Cardenas starting at 6:30, going for couple hours I imagine. Come by. It's not a live feed or anything guys, I take the audio and make them into interviews so if you are really interesting, or if your story is really compelling, you may end up being the featured guest to a particular episode in the future so who knows right?
Now I'm only going to be in town for just a couple of days, just enough time to get some very important interviews for you guys. And you know what? I still haven't told my wife yet. Oh, I'm not leaving without her, in fact I'm taking her along, she just doesn't know it yet. Now, I know for a fact that she doesn't listen to my podcast, so she won't know till I break the news to her Friday morning. At least, I figure that should give her enough time to buy whatever she needs before we fly out of LAX Monday Morning. Fun fun, fun in the sun!
Dia De Los Muertos in Puerto Vallarta
Preparations are under way for the day of the Dead Celebrations or Dia de los Muertos, which take place right after the traditional Halloween in the states on the 31st of October, but in the states as well as in Mexico, Mexicans stretch out the celebrations out a little bit and in Mexico, Día de los Muertos is celebrated from the 31st to the 2nd of November. Anyway, there's lots to be said about the upcoming celebrations throughout the Bajia, and I will be bringing you all of the activities planned for this very festive occasion in Puerto Vallarta. Actually, El Dia De Los Muertos, is the celebration that really kicks off the tourist season in Puerto Vallarta.
Now speaking of next week, I will not have an episode of the podcast for you next week due to my planned travels to paradise. You just need to know that I'm not shirking my duties as podcast host,  I'm just going to be busy getting you some of the best interviews and on the ground information you can shake a stick at. Or whatever you shake, stick, whatever. Just go ahead and shake it at it.
A Day Trip to San Pancho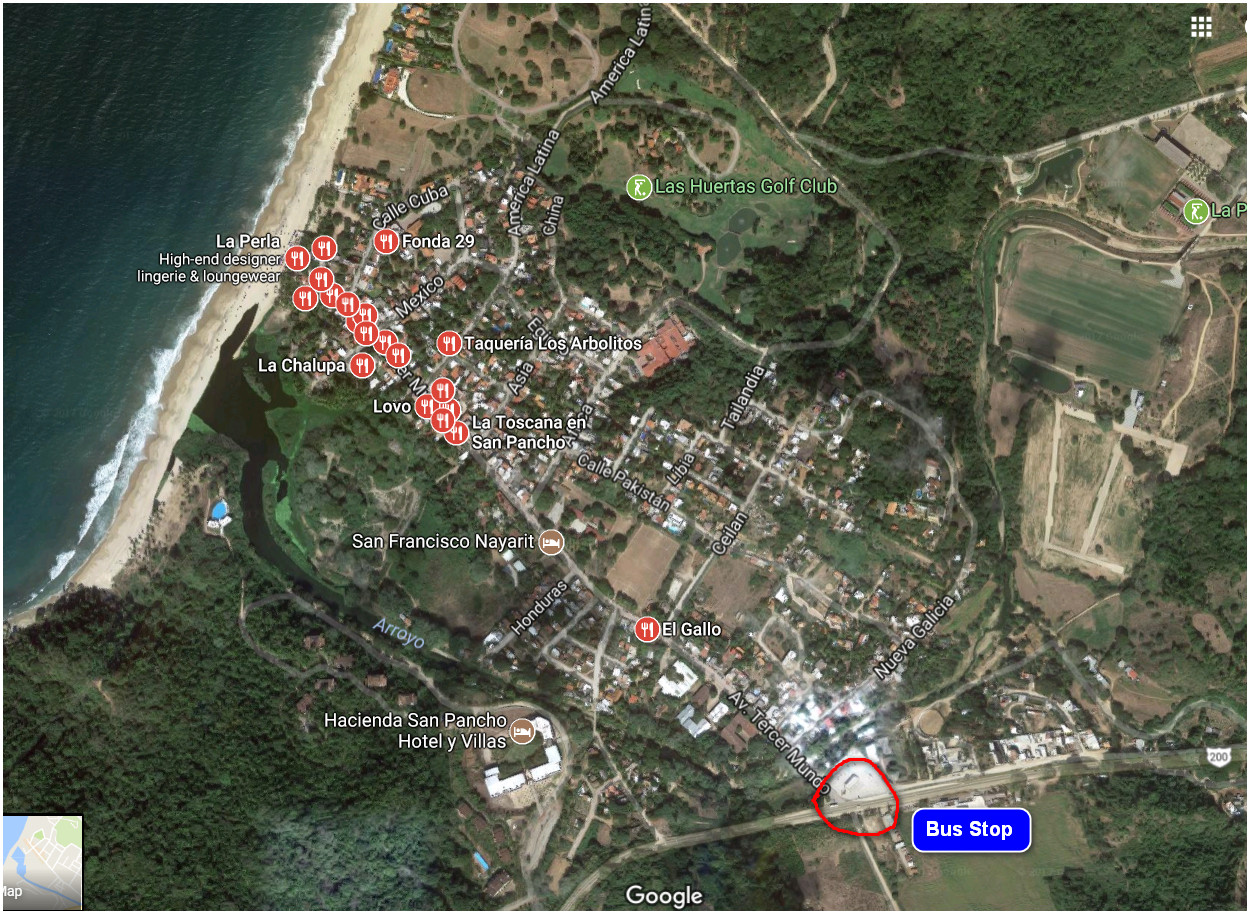 A couple of weeks back, I got an email from Polly who wanted me to do an episode on going to San Pancho. Actually, Polly gave me a great review on iTunes, and she made a request, and now Polly, I'm going to grant your wish and take a day trip with you to San Pancho. Actually formerly known as San Francisco, San Pancho is just 4 kilometers north of the hippy town of Sayulita. Sayulita is located about 38 kilometers north of the Puerto Vallarta Airport. Approximately a 45 minute drive.
Now I began my day trip at about 2  on a Saturday afternoon. I was on the Southside and looked for a bus to take me to Walmart. Okay, I know what you are thinking, Barry, aren't we going to San Pancho?
Yes, we are going to San Pancho, so instead of me telling you all of the intricacies of bus taking in Puerto Vallarta, let's review with JR. I have a clip of a conversation I had with him back in January about taking buses in Puerto Vallarta. Let's see what he says about catching one of those buses from Vallarta, to those beach towns north. JR, Take it away!!!!
Listen to The Podcast
Okay, so I hopped on a bus that said Walmart on the windscreen and I told the driver that I wanted the bus to San Pancho. Quiero el bus a San Pancho. Which means, I want the bus to San Pancho. You can probably just say it in English, and the driver will most likely understand, but hey, learn the lingo. Write it down, practice it.
So in this case, the driver did drop me off at the location JR talked about, the one at the beginning of the Libramiento. South, actually way south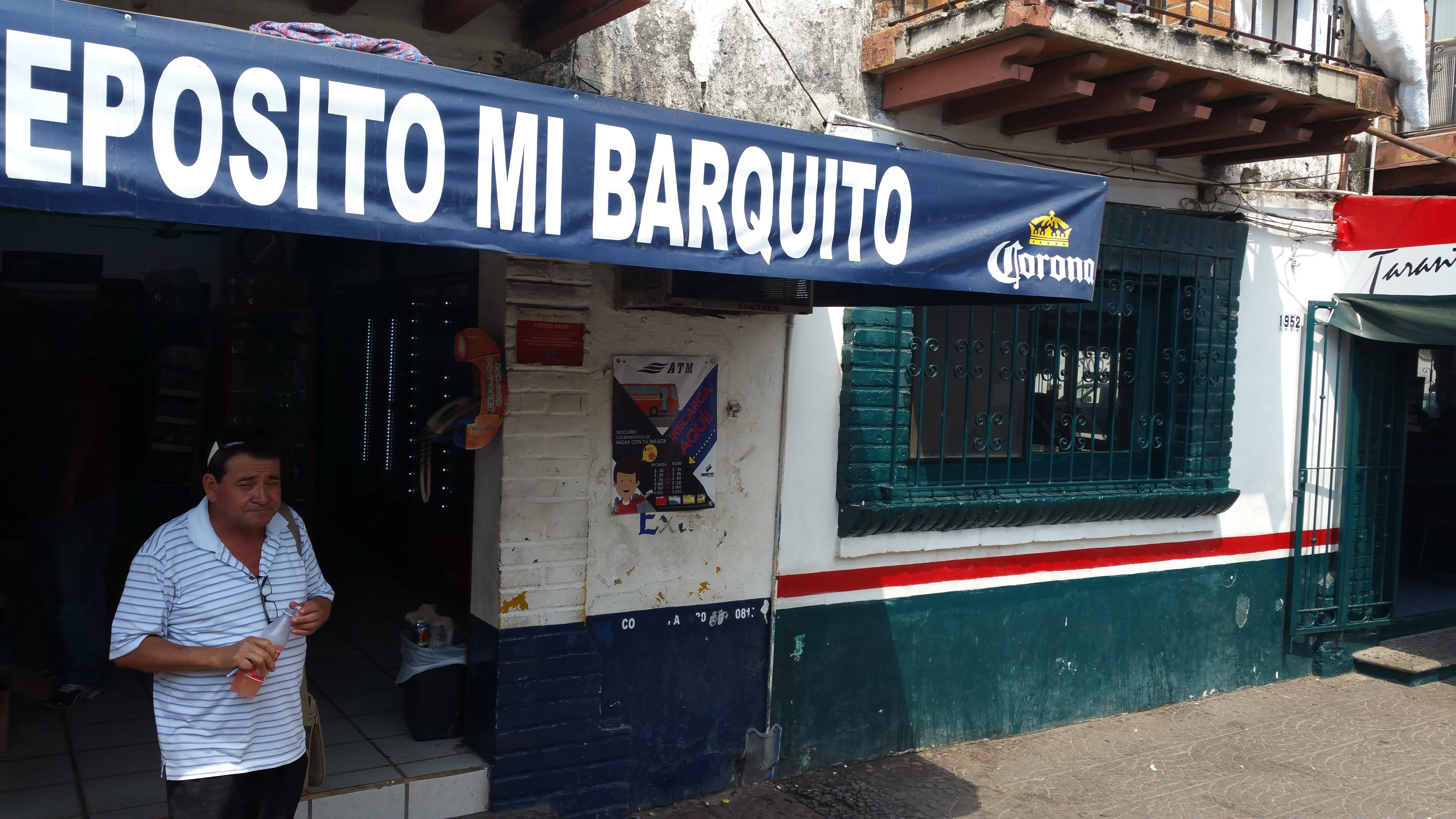 of Walmart. And he is right, I was able to get on the bus before the crowd did, and pretty much had my choice of seats. So the driver motioned to me when we got to the stop. I made sure I was sitting up front near him so he could give me the hi sign. So this place where you get dropped off has a tienda where you can buy drinks and stuff, and you walk a little south along the sidewalk and you will see busses lining up. Their destinations written on the windshields of the bus.
Before you get on the bus, if you aren't sure, just ask the driver. They will tell you how much to pay, and you pay them there. If you are planning on making several stops along the way, for instance if you want to stop for breakfast in Sayulita, then move on up north to San Pancho for Lunch, you pay in segments. There's no day pass. Get it?
So the busses are comfortable. Not air conditioned, but reclining seats, and the driver will play their favorite tunes as you travel along the coast, then cut across the Point. If you go to the website at www.puertovallartatravelshow,com, you will see the rout, and the towns you pass through on your way up to San Pancho.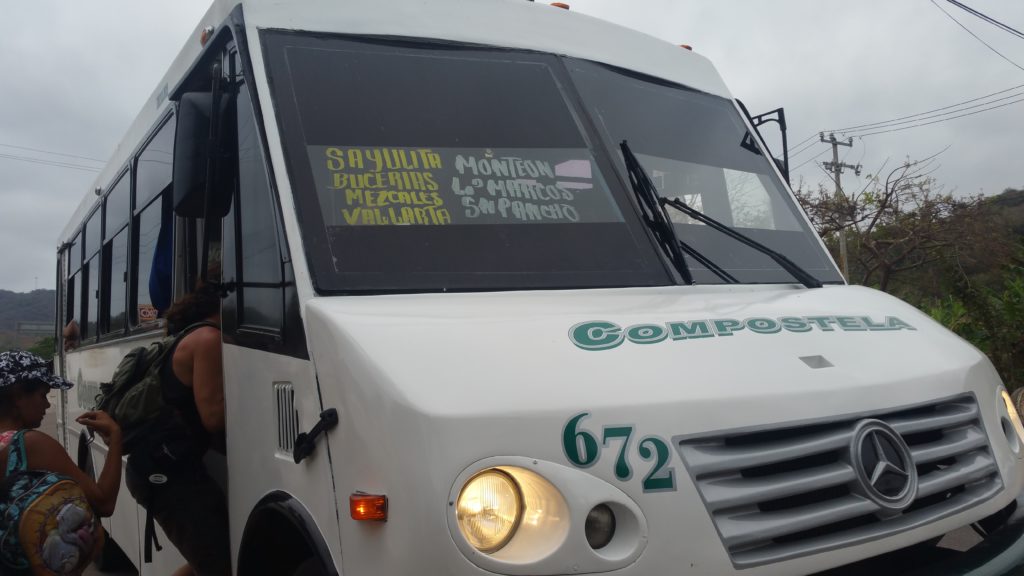 You hit Bucerias, and just before you get to Cruz de Huanacaxtle, route 200 cuts inland, bypassing the Punta de Mita, and travels through a wooded jungle like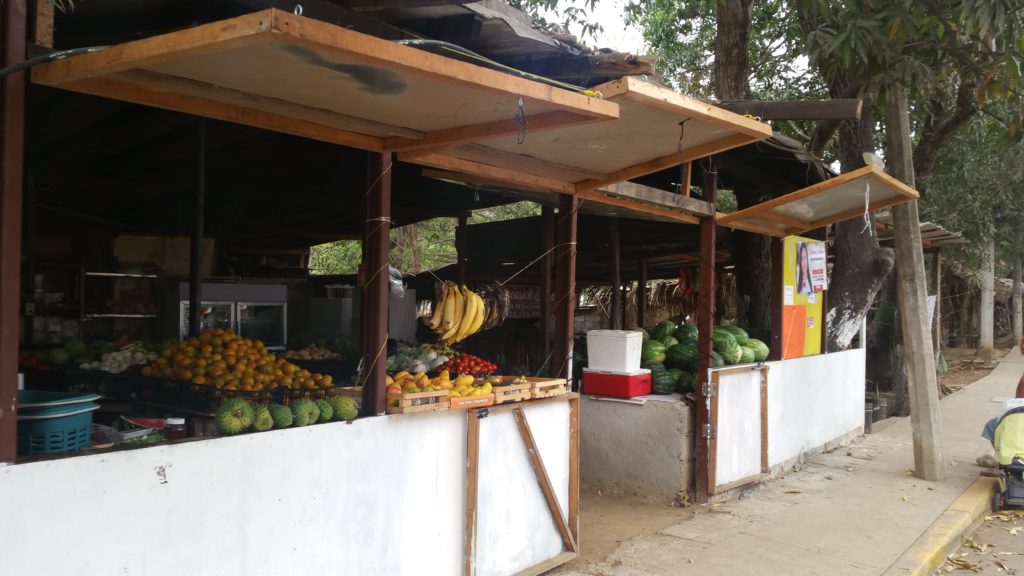 area, well, it is a jungle out there, really, and eventually you arrive at the coast, in the town of Sayulita. You can get off here, and like JR said, the bus actually drops you off in the middle of town, so you  can actually get off the bus right there, and start exploring the hippit dippie town of Sayulita. It's colorful, and gringoized with lots of specialty shops, not just your typical Mexican souvenirs, although you will find that too. Great places to eat, and the surfing is all the rage. Although, use caution, there have been many reports of unclean waters there. Something about too many people and not sufficient facilities to properly treat raw sewage. So ask questions before entering the water, and use caution. But hey….we're on our way to San Pancho right? We are going to stay on that bus, because we paid to get to San Pancho right? Right. The bus continues up the coast to the next stop which is San Pancho. The Bus Stops alongside the highway, at the intersection of Highway 200 and Avineda Tercer Mundo, or in English, Third World Avenue. Kinda has a lovely ring to it doesn't it?. Humm.  So the bus lets the passengers off at Third World Avenue where there is a huge Pemex station. You cross the highway, and follow the Third World road right to the beach. Like JR said, the walk is about a mile or so, and it takes you right to the beach. You will pass very colorful shops, hotels, B & B's, Hostels, and restaurants as you walk down this road, and you will see the homes of the people of the town of San Pancho, on the streets behind these establishments.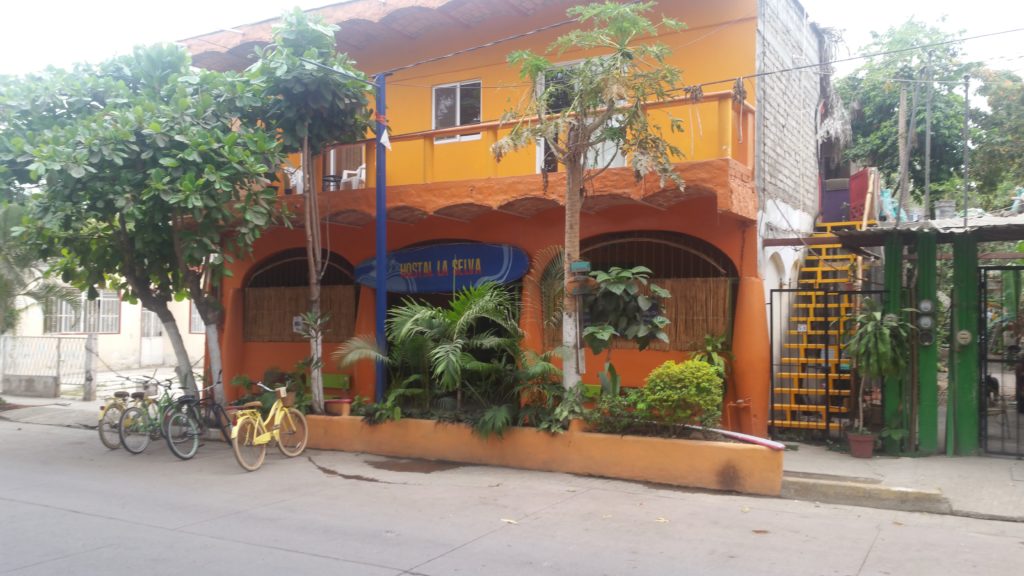 Now, if you don't want to walk, just wait around for a taxi to take you into town if you like, but if you are in good enough shape, the walk is totally worth it.
The closer you get to the beach, the more restaurants you will find, and shops and stuff, and when you get to the end of the road, it makes a T right into the beach.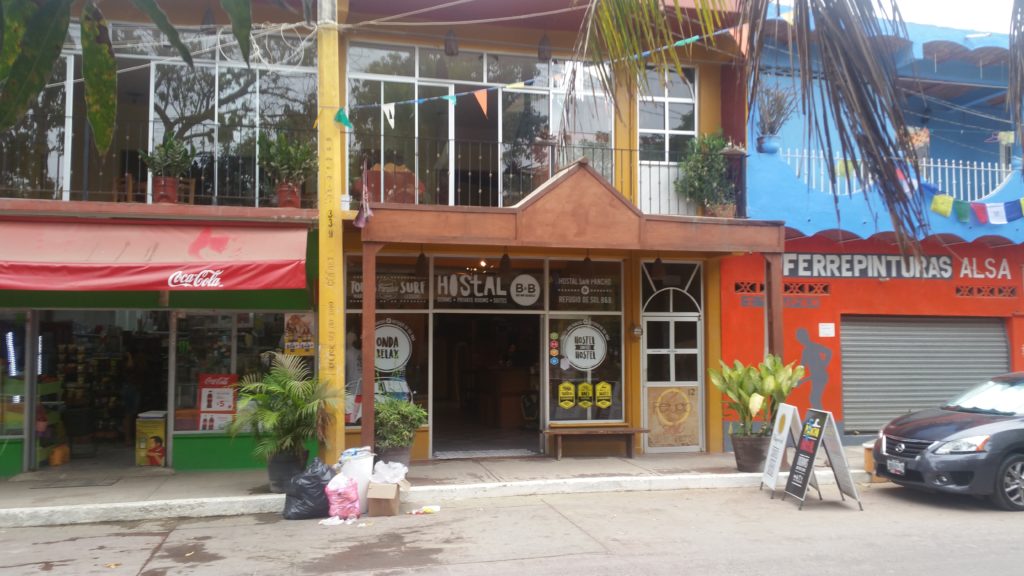 To your right and left you will find numerous beachfront eateries. Now unlike in Puerto Vallarta, this is a wide beach. Lots of sand. So there's lots of room at this beach to stretch out. To your left, there is a lagoon, and the beach curves out to a rocky outcropping. To the right, the beach stretches for almost a mile. It's a big beach, I'm telling you. So food and drink are abundant here at and near the beach. The waves are not the quality of Sayulita, but I've heard the water is cleaner to swim in.
If you want to see a really cool video of San Pancho from the air, my buddy Dan The Flying Man Dimov has this wonderful YouTube video with him flying along in his Paramotor machine, along the coast in San Pancho.
In fact, I'm going to be interviewing Dan on my visit to Puerto Vallarta next week, and I can't wait to introduce you to him. He takes people up in the air. Tandem on his glider, so you have to check out the video, and definitely listen to the podcast when I air it in the coming weeks. Dan also has a wonderful video he shot the day of the full solar eclipse, along the coast over the Malecon in Puerto Vallarta. I'll add that video too to the show notes so check that one out too. I can't make up my mind which one I like best. You decide.
I also have some screenshots thanks to Google Earth, showing the town, the bus drop-off spot and the path you will take into town, down Avenida Tercer Mundo. I just love that!
So where do you eat? They have a great Bar-b-Que place called Mr. Ribs San Pancho. I couldn't help myself, it smelled so good. I had pork ribs and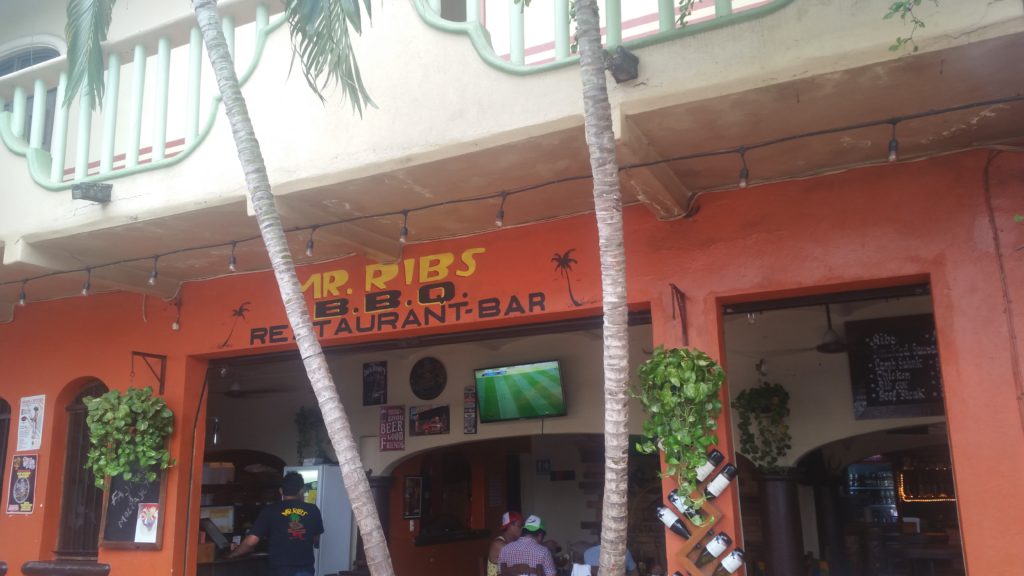 the fixings. Pretty darn good, and the people watching was great too. Then there is a branch of El Barracuda, run by the same group as in Vallarta. Las Palmas Bar and Grill is the biggest place right on the beach they have lots of loungers for you to sit on and sip an umbrella drink, and watch the people play in the sun, at the beach.
There are lots of Mexican families playing at the beach, and of course, tourists too.  Anyway, you won't go hungry in San Pancho, or San Francisco. Actually, the town is called San Francisco, and the Beach is called San Pancho Beach, but everyone calls the whole place San Pancho, there are literally dozens of places to eat all around you. It's pretty cool!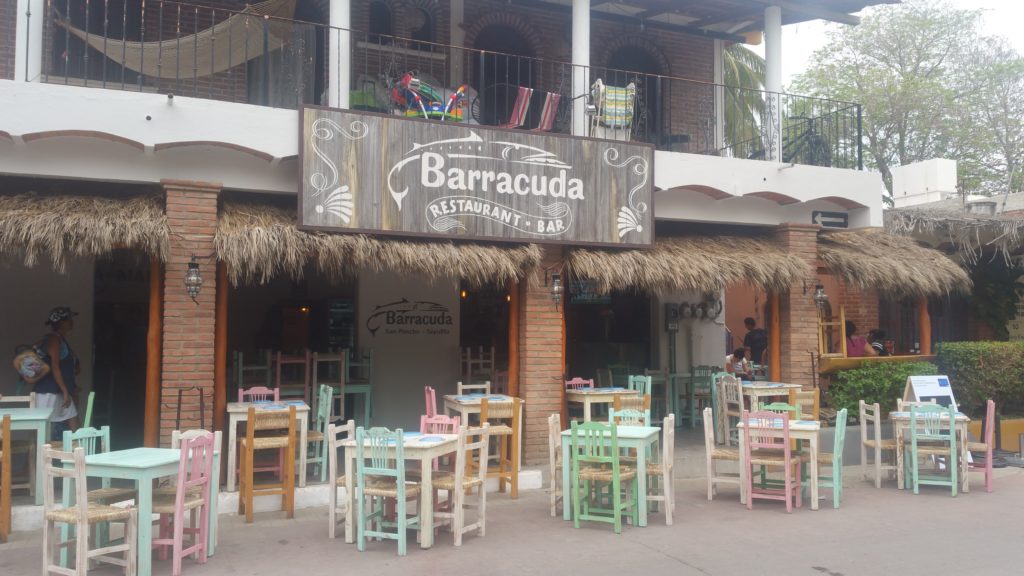 I spotted a doughnut lady, and made a beeline for her, and purchased a couple of yummy pastries which I happily munched and headed back up the road, back to highway 200 for my ride back to Vallarta. Once you get to the highway, go to the right and walk about 100 feet to where the busses stop to pick you up, and head back to Walmart, I mean Vallarta. Now bus rides in Puerto Vallarta never are ordinary. Every once in a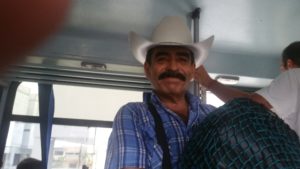 while, the driver will let someone on the bus who will clear his or her throat and begin a soliloquy, in Spanish of course, and proclaim to their captive audience, we bus riders, their cause, whether it's a sick family member, maybe they are out of a job and need to feed their family, maybe speak on behalf of a particular cause, and then at the end of their plea, and let me tell you, these guys are really good, I mean, well-spoken and practiced, they will work their way through the bus, hat in hand, collecting pesos from the riders, then, when the bus makes the next stop, they are out the back door of the bus. Sometimes these take longer than a stop or two. I had one where the driver let this guy on, dressed like a clown who literally went on and on for about 15 minutes. Oh my god!
But on this ride home, the driver let on this guy you are hearing now. This guy had a jukebox item around his neck, and he sang to the music. He was a pro. He was a little guy, but he sang with such heart. I recorded it for you to listen to. Please indulge me as I play it for you, to get the flavor of the ride, home from San Pancho.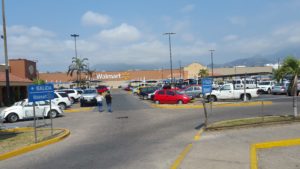 So you go to Walmart or to the end of the line, and either take a cab back to your hotel, or a bus back, if you feel comfortable. Just remember, if you are going to the Southside, look for a bus that says Centro on it and not Pittial. Otherwise, you may go on one of those magical mystery tours that JR talks about in our episode about taking busue in Puerto Vallarta. And if you haven't listened to that one, you really ought to have a look.
Also, I have a copy of JR's map that shows the bus stops that I talked about here.
So, that's the day-trip to San Pancho. Give yourself at least 5 hours total to take the bus back and forth, to get the flavor of the town, to get a bite to eat and a spot to drink, and maybe, just maybe have an opportunity to be serenaded by this guy. I have a photo of him in the show notes of this episode of the show.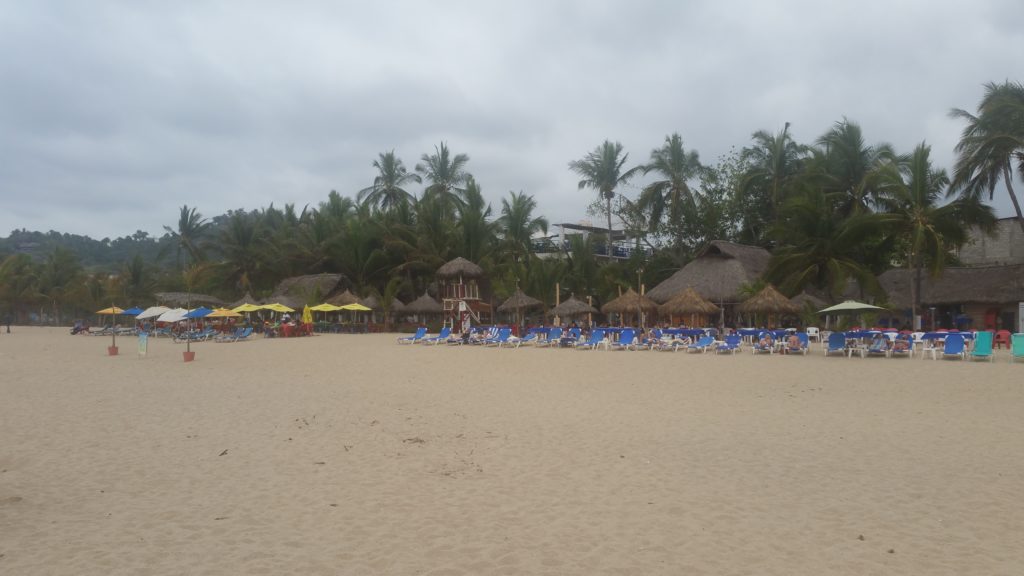 Now Let's get to our interview.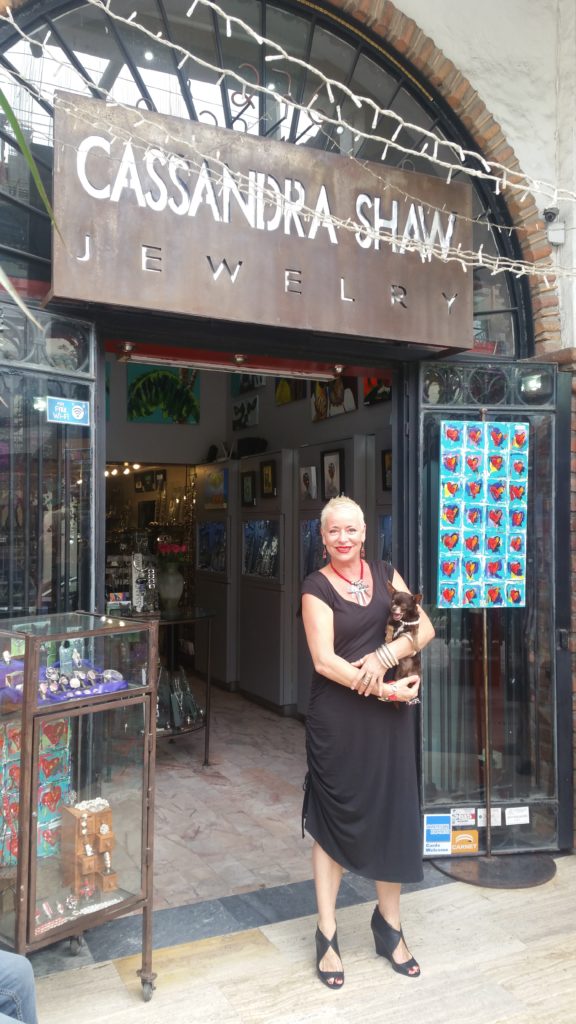 In my previous life, I was in the jewelry business, before real estate. Like for 36 years, I worked in the industry. I'm a jewelry designer by trade, a GIA trained Graduate Gemologist and a American Gem Society Certified Gemologist. So naturally, I'm attracted to shiny things, and jewelry stores. And as you walk down Basillio Badillo, you will notice a beautiful storefront and behind the glass you will notice stunning incredible pieces of jewelry, and art pieces. You know right away that this is a special place.
Well, being a nosy person, I wanted to meet the lovely lady who has her name on the front of the store, Cassandra Shaw. We talked for a little bit, and I knew right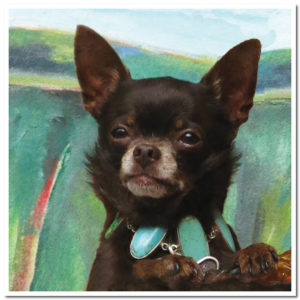 away that you had to meet her. Let's go to Puerto Vallarta Mexico, and talk with Cassandra Shaw, of Cassandra Shaw Jewelry.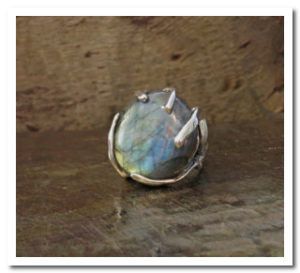 Listen to The Podcast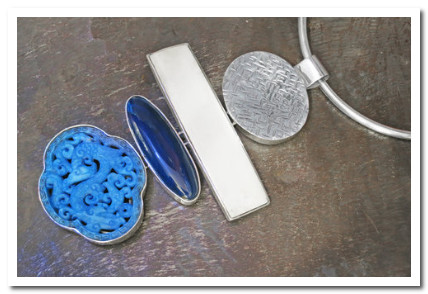 So now you know Cassandra. Don't be afraid to go into the store, and explore. I know jewelry stores can be intimidating to enter, but these people are so nice and down to earth. Really check out her place. You will be so glad you did.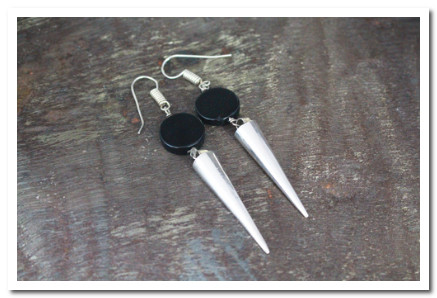 276 Basilio Badillo, Puerto Vallarta, Jal., Mexico
Store Phone: 011-52 (322) 22-39-734
Cell Phone: 044(322) 227 1864
Well, that should do it for this episode of the Puerto Vallarta Travel Show.
Next week stay tuned for more on the ground reports from Puerto Vallarta Mexico, with travel tips, great restaurant and excursion ideas and more.  Until then, remember, this is an interactive show where I depend on your questions and suggestions about all things Puerto Vallarta. If you think of something I should be talking about, please reach out to me by clicking on the Contact us tab and sending us your message.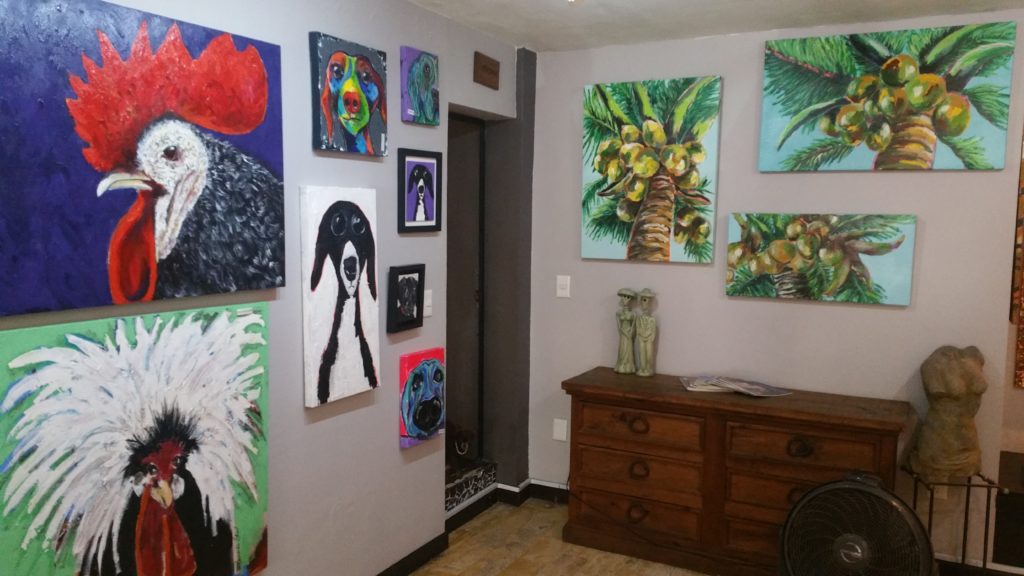 And remember, if you are considering booking any type of tour while you are in Puerto Vallarta, you must go to Vallartainfo.com, JR's website and reserve your tour through him, right from his website. Remember the value for value proposition. His experience and on the ground knowledge of everything Puerto Vallarta in exchange for your making a purchase of a tour that you would do anyway, you're just doing it through him as a way of saying thank you. It costs no more than if you were to use someone else so do it. Really. And when you do take one of these tours, email me about your experiences. Maybe you can come on-board and share with others what you liked or didn't like about the tour. Again, contact me by clicking on the Contact us tab and sending off a message.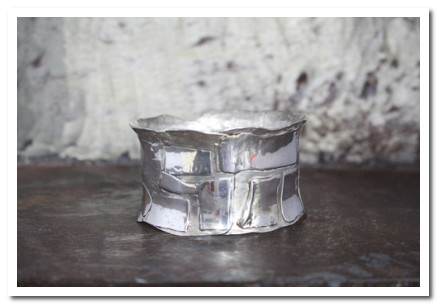 And once again, if you like this podcast, please take the time and subscribe and give me a good review on iTunes if you would. That way we can get the word out to more and more people about the magic of this place. Puerto Vallarta, Mexico. Remember I made it easy for you to do just that with each episode I create. But if you haven't been to my website, you really need to have a look there.  I have the links to the places we talk about, interesting pictures and the more all right there in my blog-posts and show-notes for each episode of the show so check them out for sure if you haven't already all-right? All right.
So, thanks to JR for the bus info, and thanks to Cassandra Shaw, You will find links to Cassandra Shaw Jewelry as well as pictures from the store, in the shownotes of  this episode of the show at www.puertovallartatravelshow.com as well as pictures I took along the way on the trip to San Pancho, JR's map and more.   So thanks to all of you for listening all the way through this episode of the Puerto Vallarta Travel Show. This is Barry Kessler signing off with a wish for you all to slow down, be kind and live the Vallarta lifestyle. Nos Vemos amigos!