Whale Watching in Puerto Vallarta Along the Bahia de Banderas begins around the first week of December. We interview Astrid Frisch Jordan of Ecotours de Mexico, Puerto Vallarta and find out about the humpback whale migration to the bay. Also, Revolution Day Celebrations in Puerto Vallarta, listeners questions answered and more.
Listen to The Podcast
Hello fellow travelers, welcome this episode of the Puerto Vallarta Travel show. I am your host Barry Kessler and I am just so happy to be introducing you to my favorite vacation destination, and maybe even yours, Puerto Vallarta Mexico.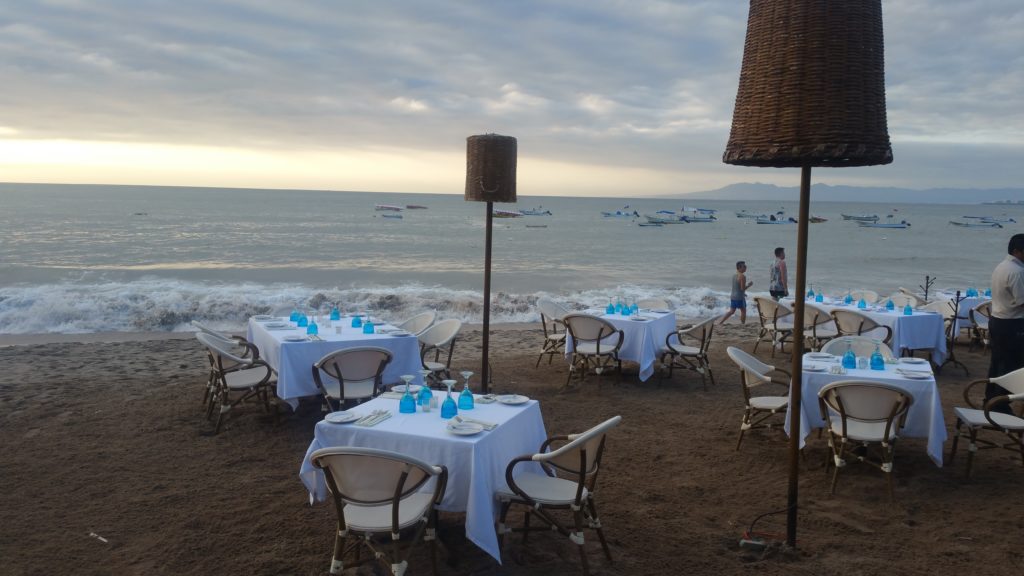 That music you were just listing to is performed by Alberto Perez, the owner of the La Palapa Group of Restaurants. Those are La Palapa, The El Dorado Restaurant, and at night for dinner The El Dorado transforms into the ever so romantic Vista Grill with those dramatic views of the Los Muertos Pier all lit up at night in beautiful colors. Of course, at La Palapa you can enjoy that same view of the Los Muertos Pier all day long for breakfast, lunch or dinner, seated with your toes in the sand right at the water's edge. It's so romantic, it's so Puerto Vallarta my friends!
Today we are going to be talking about whale watching in Puerto Vallarta with Astrid Frisch Jordan from Ecotours de Mexico, Puerto Vallarta,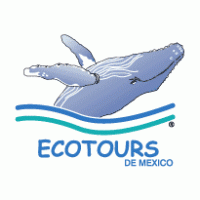 but first, let's see what's happening this week, the 22nd day of November, 2017.
Revolution Day Celebrations in Puerto Vallarta
Puerto Vallarta, as well as All of Mexico Celebrates Revolution Day The 3rd Monday of every November
This holiday celebrates the beginning of the Mexican Revolution in 1910.
The holiday itself commemorates the day, November 20th of 1910, when Madero denounced President Díaz, declared himself president of Mexico and called for a national insurrection.
The History of the Mexican Revolution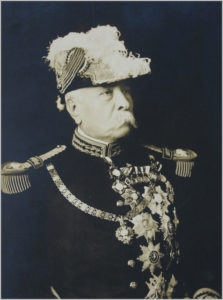 I got this information from a website called office holidays.com and I have a link to it in my show notes. If you want to know about Mexican, Filipino, Mozambique's, holidays, they have them listed. Someone went through all that trouble so check that out. Anyway, a little history about Revolution Day for you all, and by the way, take note of the names you are hearing here. Names of many of the streets you will find not only in Downtown and on the Southside of Vallarta, but in almost every town and village in Mexico it seems. But here we go….
For most of Mexico's developing history, a small minority of the people were in control of most of the country's power and wealth, while the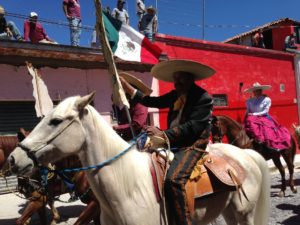 majority of the population worked in poverty. As the rift between the poor and rich grew under the leadership of The President, General Porfirio Díaz, who was the hero of the battle of Pueblo, the holiday celebrated on cinco de mayo. Well Diaz really was a repressive dictator who ruled over Mexico for almost 30 years, from 1884 to 1911. The poor were brutally treated during that period of time.  Opposition of Díaz did surface, when Francisco I. Madero, educated in Europe and at the University of California, Dude went to Cal Berkley, go figure, anyway, Madero led a series of strikes throughout the Mexico.
Díaz was pressured into holding an election in 1910, in which Madero was able to gather a significant number of the votes. Although Díaz was at one time a strong supporter of the one-term limit, he seemed to have changed his mind and had Madero imprisoned, feeling that the people of Mexico just weren't ready for democracy.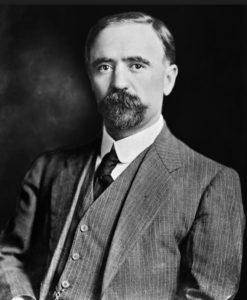 Once Madero was released from prison, he continued his battle against Díaz in an attempt to have him overthrown. During this time, several other Mexican folk heroes began to emerge, including the well-known Pancho Villa in the north, and the peasant Emiliano Zapata in the south, who were able to harass the Mexican army and wrest control of their respective regions. Díaz was unable to control the spread of the insurgence and resigned in May, 1911, with the signing of the Treaty of Ciudad Juárez, after which he fled to France.
Madero was elected president, but was opposed by Emiliano Zapata who didn't have time for the orderly implementation of Madero's planned land reforms. So in November of 1911,  Zapata denounced Madero as president and took the position for himself. He controlled the state of Morelos, where he chased out the estate owners and divided their lands to the peasants. Later, in 1919, Zapata was assassinated by Jesus Guajardo acting under orders from General Pablo Gonzalez. But that's another story.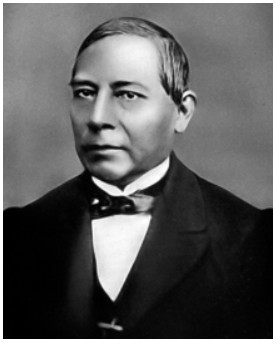 Unfortunately, during this time the country split into many different factions, and bands of guerillas roamed across the country destroying and burning down many large haciendas and ranchos. Madero was later taken prisoner and executed, and the entire country was thrown into a state of disorder for several years, meanwhile Pancho Villa was rampaging through the north, and different factions fought for presidential control.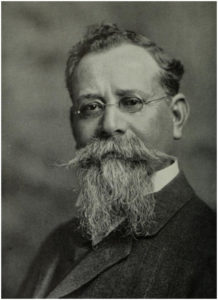 Eventually, Venustiano Carranza rose to the presidency, and organized an important convention whose outcome was the Constitution of 1917, which is still in effect today. Carranza made land reform an important part of the constitution which resulted in the ejido, or farm cooperative program that redistributed much of the country's land from the wealthy land holders to the peasants. The ejidos are still in place today and comprise nearly half of all the farmland in Mexico as well as much of the land surrounding the Puerto Vallarta area.
So how do they celebrate Revolution Day in Puerto Vallarta? They close the schools and make it a holiday of course with parades including military processions, school children, social clubs, everyone gets into the action. So if you ever find yourself in Vallarta this time of year, just another holiday to celebrate, that's all!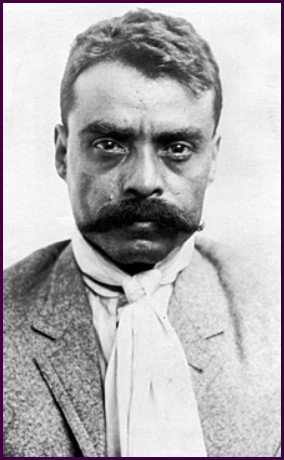 Pilgrimage to Our Lady of Guadalupe
Speaking of Holidays and celebrations, Coming up Next week we are going to be talking about the upcoming 13-day pilgrimage to Our Lady of Guadalupe Cathedral. Traditionally it's 12, but in Vallarta, they do 13, so stay tuned for that, and if you are in town the pilgrimage begins on November the 30th and extends then for 13 days culminating on the 12th of December.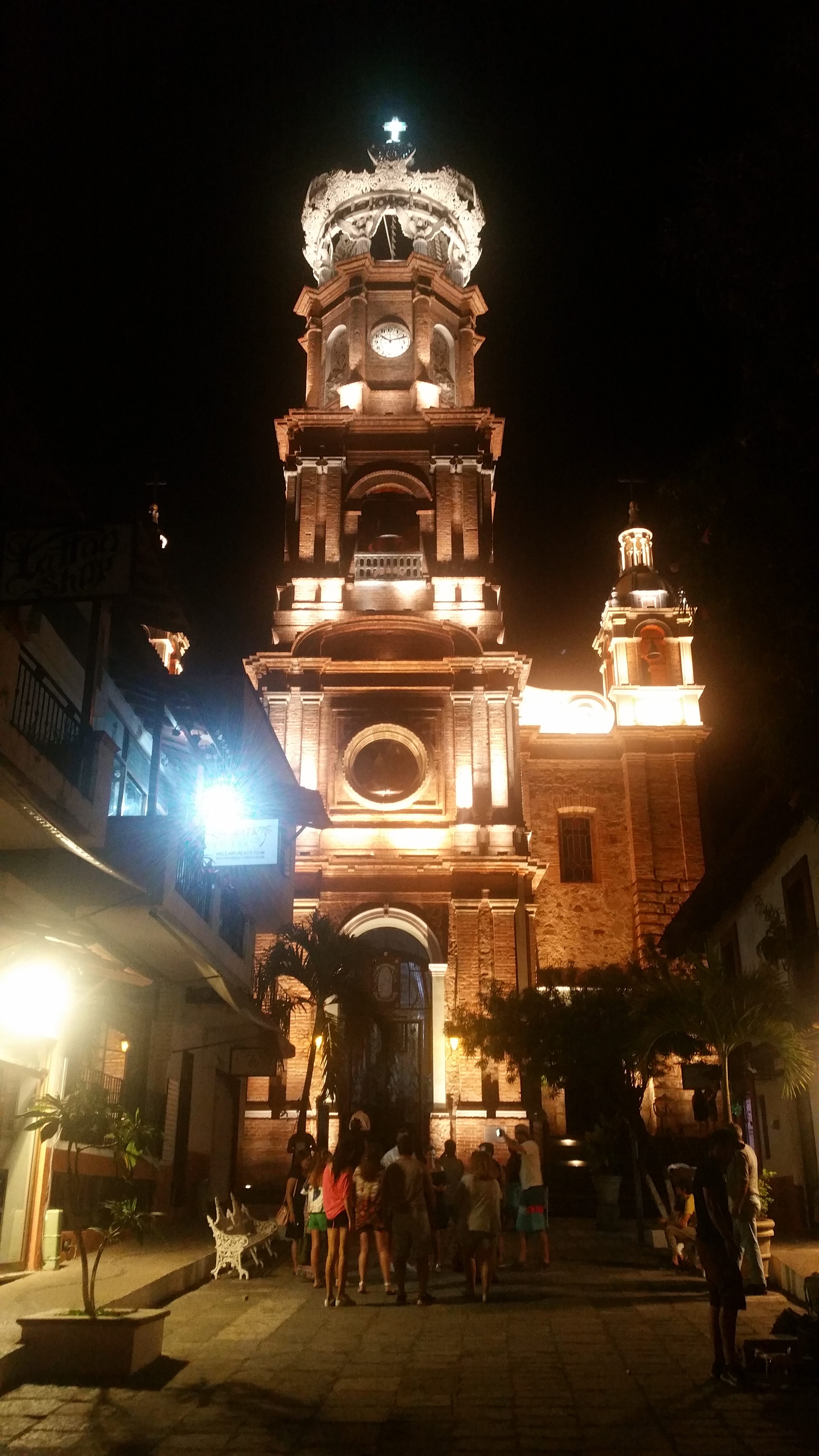 I was checking my Twitter feed the other day and say that I missed a few tweets from listeners David and Lucia Garcia, from Miami Florida who were visiting Vallarta with their two young daughters. I'm sending them a microphone to hear about their adventures with children. Something I haven't done yet, hear from you families who come to paradise on vacation. Looking at their photos, they did a lot and look like they really had a great time. We are going to hear from them in a week or two so thanks David and Lucia, for agreeing to come on and share with the listeners your experiences in paradise with your kids.
It's Thanksgiving time and if you happen to find yourself in Puerto Vallarta for Thanksgiving, you will not have any problems finding the traditional turkey dinner with all the fixings. Restaurants all over town are more than happy to accommodate all the tourists and expats who crave their carved bird with all the tastes of home. Of course, you can have that American grub, I'm sticking to the regular menu thank you very much! I can get turkey any time.
Happy Hour Board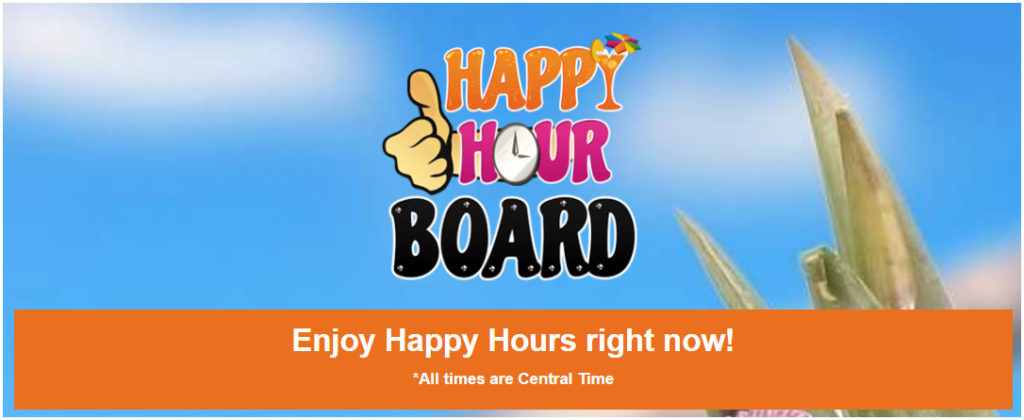 JR has Revitalized his Happy Hour Board,…. Have a look at it by clicking on the link, and get happy! Really Happy!
Last week we talked about Skips questions about buses, and I wanted to get to his other questions. I asked JR for some help here so here goes…
Skip writes…I have been to Rhythms of the Night in Las Caletas. I see from a map that this is in the Yelapa/Las Animas beach area. Is this a private property or can a person take a panga there as well?
JR answers..Officially every beach is public, (up to 50M from high water), but Las Caletas is controlled by Vallarta Adventures, all the infrastructure is theirs. So if you kayak in, no bathrooms for you.
Skip writes…I love to hike and my brother in law and I  will be doing the Boca de Tomatlan-Las Animas hike that you video archived. Can a person hike to Las Caletas or Yelapa from Boca/ Las Animas?

JR answers…Well Archie, John Huston's chef, lived in Quimixto and, I think, sometimes hiked a trail, west to Caletas, but probably took a panga.
Now Skip,  there is a trail that goes from Las Animas to Playa Quimixto. It's a good, easy trail and it will take you another hour or so. Lots of people hike to the falls from the beach from there. Just remember that many tourists have found that beach too, and lots of tours go there. From there, so you could hike there and then take a panga the rest of the way to las Caletas.
and finally Skip writes…Somebody told me they rented horses and took them to Yelapa from Boca, but that was in a bar and alcohol may have been a factor in the accuracy of the aforementioned claim.
JR answers…The horse story is BS.
By the way, a Great bar on the way on the Boca – Las Animas hike, see my map.
Okay skip, I hope that answers your questions. I can't wait to hear back from you about it that hike if you happen to take it that is.
Okay let's get to our guest.
Ecotours de Mexico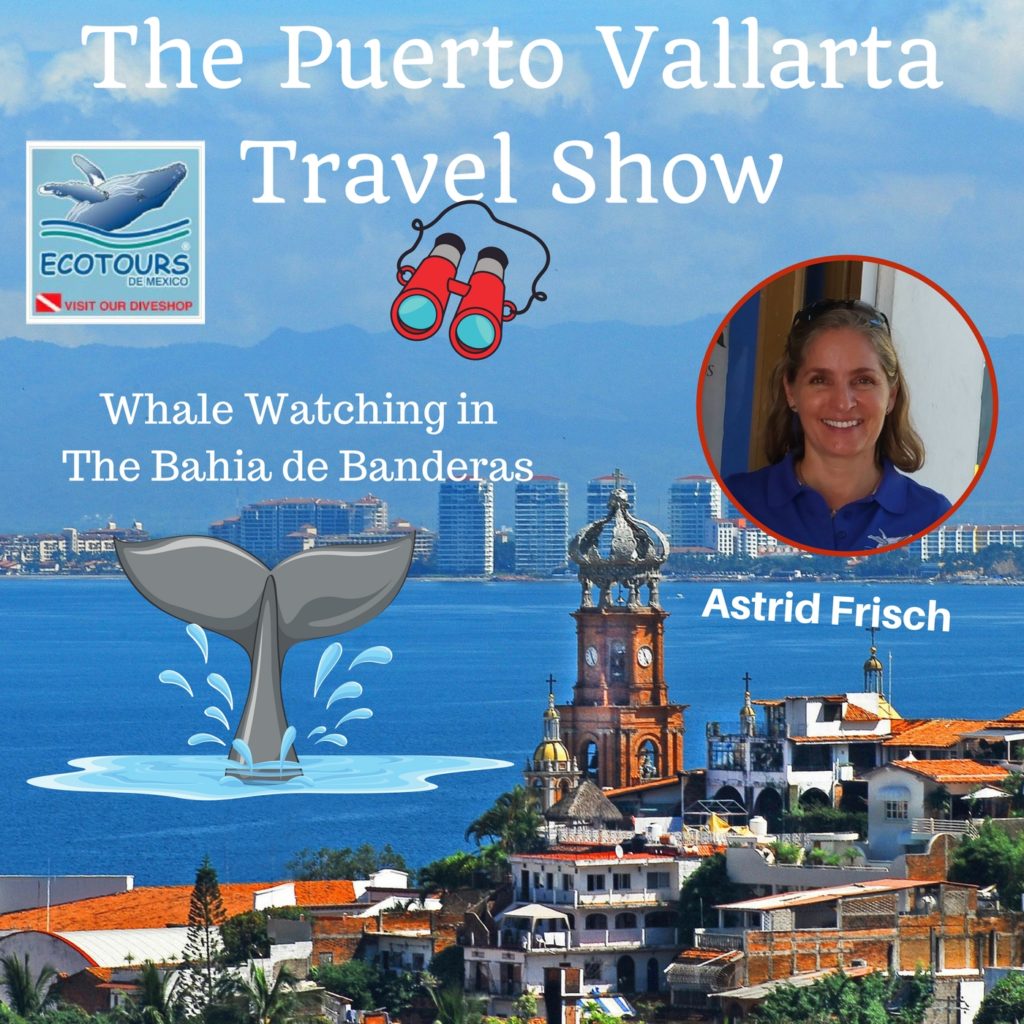 The first time I saw a whale in the Bahia de Banderas was 30 years ago. I was enjoying daiquiris with my buddy Chuck and his family, in this tower overlooking the ocean at the marina Vallarta, and I saw this huge whale, breach, just came right up out of the water. I couldn't believe it! It wasn't the alcohol either.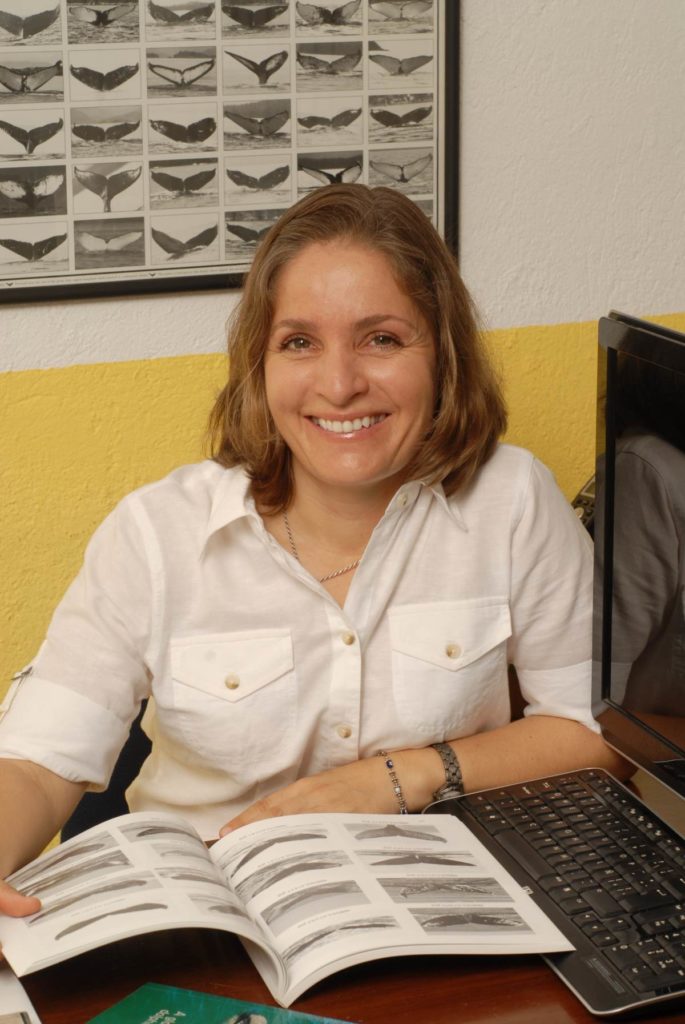 I don't know if you remember my friend Eduardo Solarzano, he is my photographer for the Puerto Vallarta Travel Show. He is available for his photography services you know. You can hear our podcast where we talk about restaurants and his services.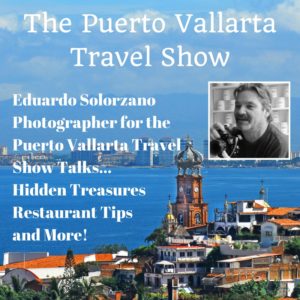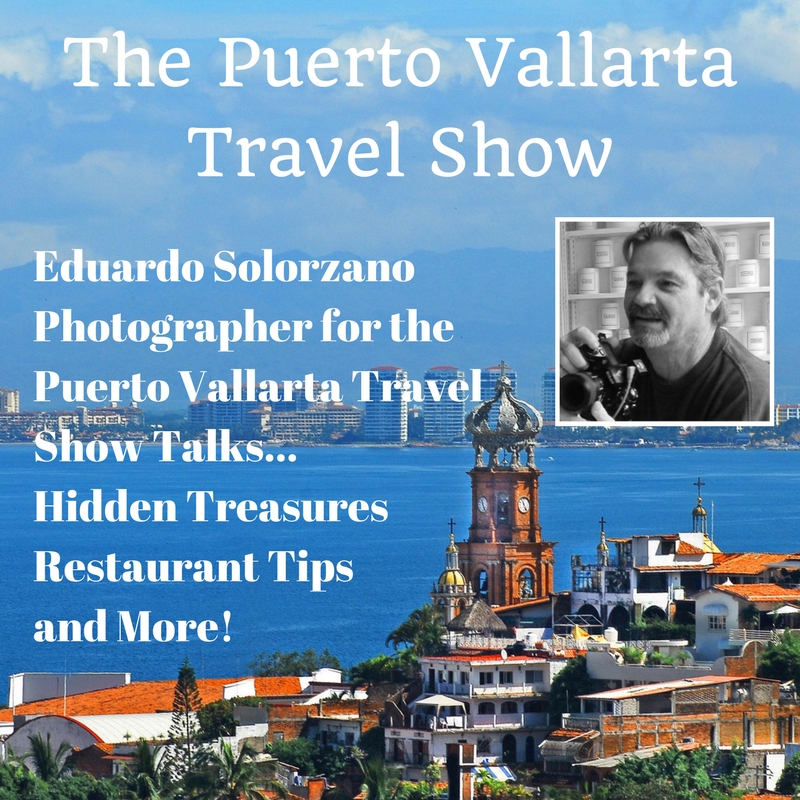 Anyway, Eduardo told me about Astrid and Ecotours de Puerto Vallarta. Said I need to talk to her about the many tours they offer, but most of all, the whale watching tours she has, so I checked out their website and low and behold, they offer some terrific tour packages as well as the whale watching, and Astrid is a biologist, really knows her stuff and when you hear our conversation, you will find out that they do more than tours, they do important research too. Reall cool, so lets go right now to Marina Vallarta, to the offices of Ecotours de Mexico, Puerto Vallarta, and visit with Astrid Frisch Jordan.
Listen to The Podcast
ECOBAC – ECOLOGÍA Y CONSERVACIÓN DE LAS BALLENAS
Tours with Ecotours de Mexico Vallarta
Favorite Places to Eat
Dinner or Lunch
Breakfast
 Favorite Getaway
 Banderas Bay Humpback Whale Disentanglement Network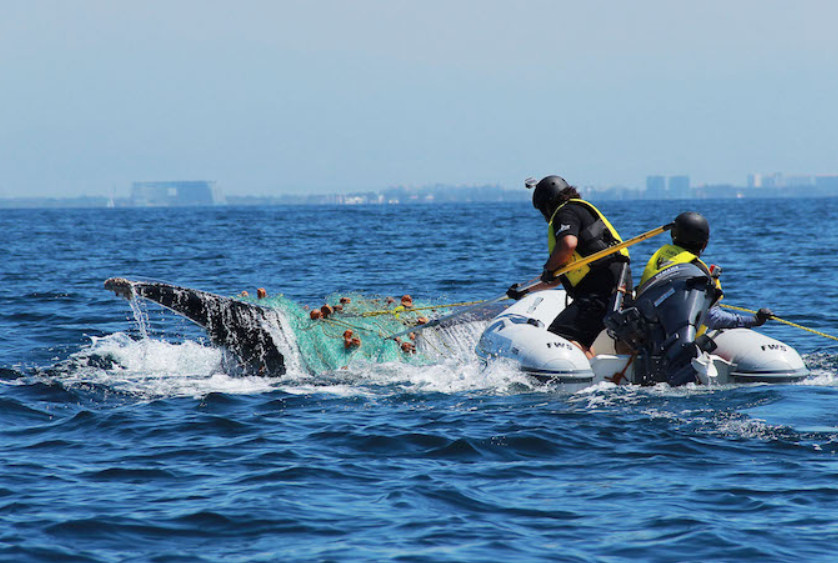 CONSERVATION PROJECT
Support the Organization to Rescue Whales from Fishing Nets
Contact Ecotours de Mexico Vallarta
Astrid is a real pro. It was a delight to have met her and as I said, this company is doing more than business, they are doing research that benefits the whales. This research takes lots of time and effort, but they do it so they can give back, and I really like that. So thanks Astrid for what you do for these wonderful creatures!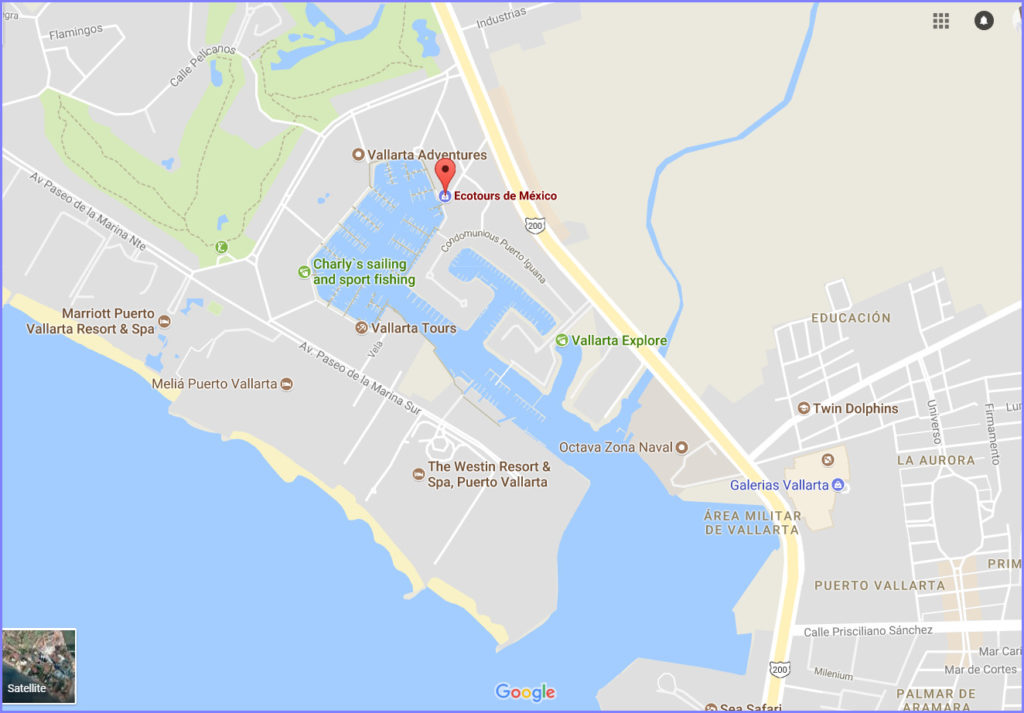 ECOTOURS DE MÉXICO, our office hours are:
Monday thru Friday from 9:00 am to 7:00 pm
Saturday from 9:00 am to 5:00 pm
Sunday from 10:00 am to 2:00 pm
PHONE : + 52 (322) 20 921 95 / 22 266 06 / 22 331 30
What's app 322 131 8474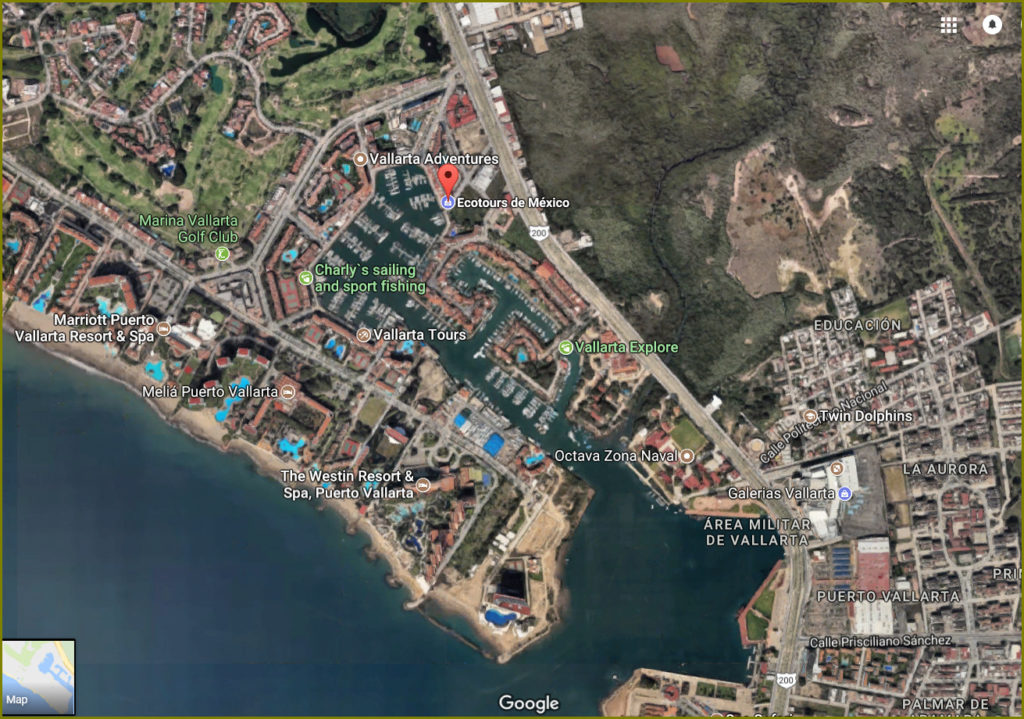 Well, that should do it for this episode of the Puerto Vallarta Travel Show.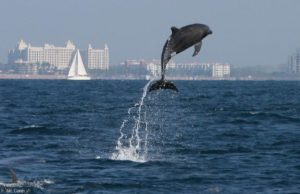 Next week stay tuned for more on the ground reports from Puerto Vallarta Mexico, with travel tips, great restaurant and excursion ideas and more.  Until then, remember, this is an interactive show where I depend on your questions and suggestions about all things Puerto Vallarta. If you think of something I should be talking about, please reach out to me by clicking on the Contact us tab and sending us your message just like Skip did.
And remember, if you are considering booking any type of tour while you are in Puerto Vallarta, you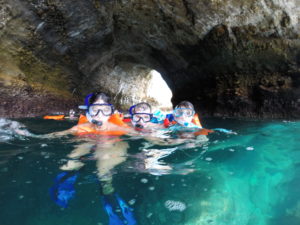 must go to Vallartainfo.com, JR's website and reserve your tour through him, right from his website. Remember the value for value proposition. His experience and on the ground knowledge of everything Puerto Vallarta in exchange for your making a purchase of a tour that you would do anyway, you're just doing it through him as a way of saying thank you. It costs no more than if you were to use someone else so do it. Really. And when you do take one of these tours, email me about your experiences. Maybe you can come on-board and share with others what you liked or didn't like about the tour. Again, contact me by clicking on the Contact us tab and sending off a message. Don't forget his maps, his DIY tours and his revitalized Happy Hour Board. I have links to all of those in the show notes.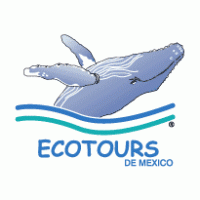 And once again, if you like this podcast, please take the time and subscribe and give me a good review on iTunes if you would. That way we can
get the word out to more and more people about the magic of this place. Puerto Vallarta, Mexico. Remember I made it easy for you to do just that with each episode I create. But if you haven't been to my website, you really need to have a look there.  I have the links to the places we talk about, interesting pictures and the more all right there in my blog-posts and show-notes for each episode of the show so check them out for sure if you haven't already all-right? All right.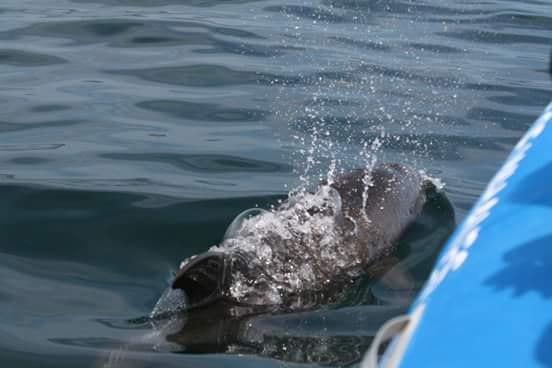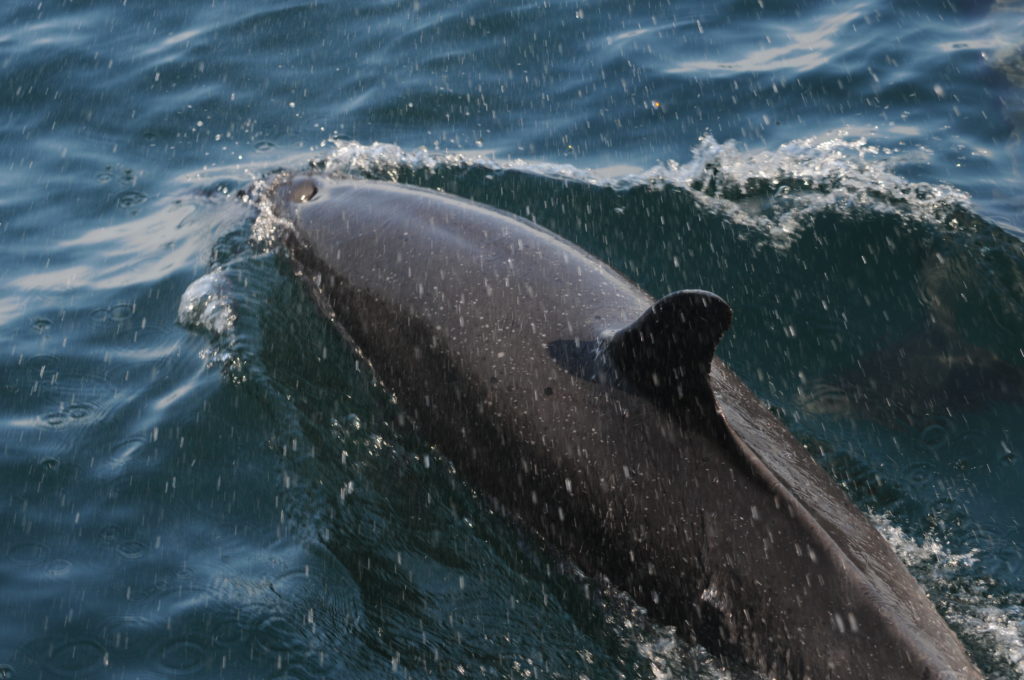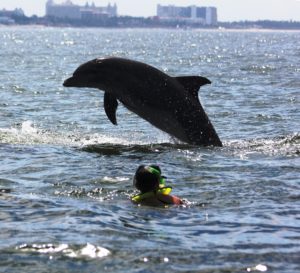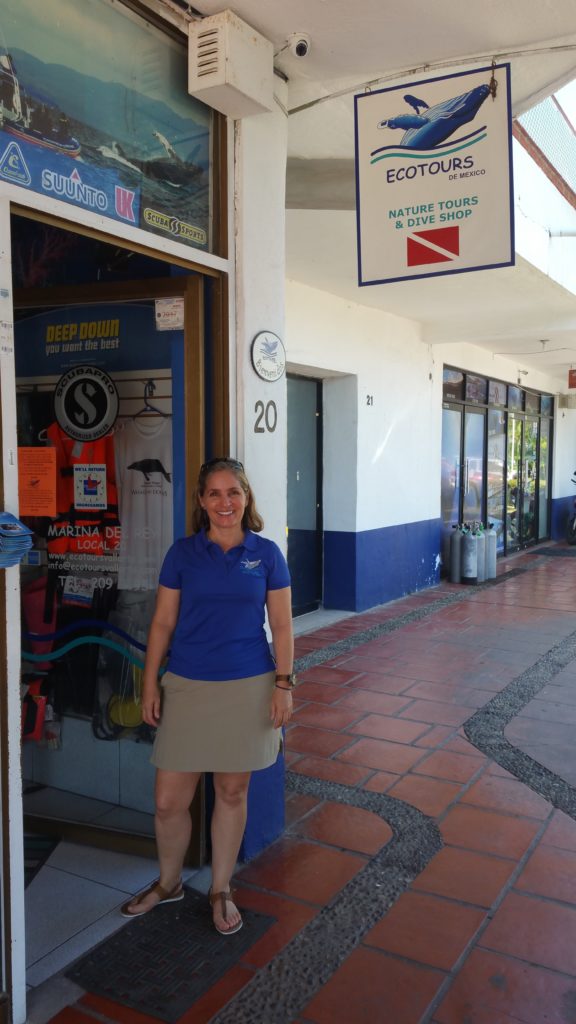 So, thanks to Astrid Frisch from Ecotours de Mexico Puerto Vallarta. I think she was fabulous. This is a fantastic group. I have some great pictures in the show notes of  this episode of the show at www.puertovallartatravelshow.com. Thanks to JR for your answers and thanks to all of you for listening all the way through this episode of the Puerto Vallarta Travel Show. This is Barry Kessler signing off with a wish for you all to slow down, be kind and live the Vallarta lifestyle. Nos Vemos amigos!