Traveling to Puerto Vallarta, Mexico with Children is Easy with Proper Planning and the Right Information, There are Many Activities in and Around Puerto Vallarta to Keep Children Busy and Happy.
I have an interview with listeners David and Lucia Garcia from Miami, Florida. They tell us about all of the fun activities available in Puerto Vallarta. Ziplining, Swimming with Dolphins, snorkeling, kayaking and more.
Listen to The Podcast
Hello fellow travelers, welcome this episode of the Puerto Vallarta Travel show. I am your host Barry Kessler and I am just so happy to be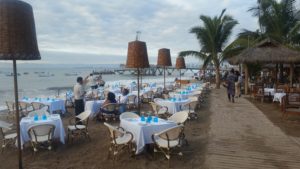 introducing you to my favorite vacation destination, and maybe even yours, Puerto Vallarta Mexico. That music you were just listening to is performed by Alberto Perez, the owner of the La Palapa Group of Restaurants. Those are La Palapa, The El Dorado Restaurant, and at night for dinner The El Dorado transforms into the ever so romantic Vista Grill with those dramatic views of the Los Muertos Pier all lit up at night in beautiful colors. Of course, at La Palapa you can enjoy that same view of the Los Muertos Pier all day long for breakfast, lunch or dinner, seated with your toes in the sand right at the water's edge. It's so romantic, it's so Puerto Vallarta my friends!
This week we have a couple of listeners, David and Lucia Garcia, from Miami Florida who are going to tell us about traveling with children in Puerto Vallarta, but before we get to that, let's see what's happening this week, the 13th of December 2017.
Coffee Lovers Chance to Set a World Record in Puerto Vallarta
I found this article in the PVDN, if you are in town this weekend, you may want to join in the fun….
The Coffee Fest Puerto Vallarta, to be held on December 16, will be the event in which the city will seek to impose a new brand of people gathering for one purpose, drinking coffee. The Germans currently have the Guinness Record of the most people drinking coffee at the same time, achieved on August 30, 2009 when 8,162 people gathered at the Jugendpark in Cologne to drink cold coffee.
Although it is believed that a subsequent meeting in Colombia brought together more than 12,000 people, it was not verified and opened the doors for the organizers in Puerto Vallarta, who hope to summon 10 thousand coffee enthusiasts to defeat, at least in this regard, the Germans, and impose a new record.
If you want to be part of this event, you must register at www.coffeefestpuertovallarta.com and go to the Malecón of Puerto Vallarta at 5:00 p.m. on December 16th. The event is completely free.
https://www.vallartadaily.com/news/puerto-vallarta/puerto-vallarta-coffee-fest/
Puerto Vallarta Travel Show One Year Anniversary
The one-year anniversary of the Puerto Vallarta Travel show is coming up at the end of the month, and I've been planning this upcoming years shows, and I must say, I'm excited about year two, but I want your suggestions also. Who would you like me to interview? Where would you like me to visit? What would you like to know about Puerto Vallarta that you already don't know about? Email me at www.puertovallartatravelshow.com, click on the contact us tab and send me a message. You can also find me on Facebook at https://www.facebook.com/puertovallartatravelshow/, Twitter at https://twitter.com/PVTravelShow and our new YouTube Channel. You can send me a message via any one of those methods and I will get your suggestions so I have all those links to all those social media contacts in the show notes of this episode so reach out to me and send me an idea.
Where will I be going next year?
Think road trips boys and girls.
It's going to be a great year as I said, but I need your help so let's see how you do.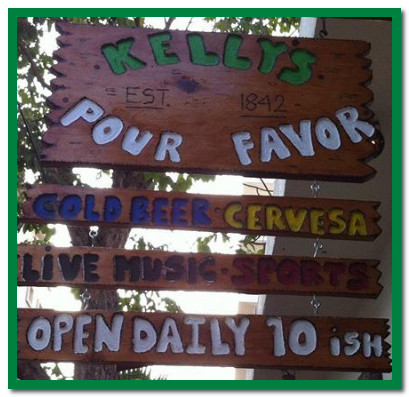 Now I have a couple of events planned. First, I will have my microphones at JR's Meet and Greet at Kelly's Pour Favor Cookhouse and Saloon, on Tuesday January 9th at 5:30 in the afternoon. Stop by and tell us what the heck you are doing in paradise. And if you are a local Puerto Vallarta business, please stop in and give a pitch to our audience. I promise I'll be nice. Really. Anyway, we always have a great time at JR's Meet and greet, and by the way, they just opened a rooftop section at Pour Favors. It's very nice. So if you are going to be in town, stop in and let's talk. If you are too shy, that's okay. Just stop in and say hello.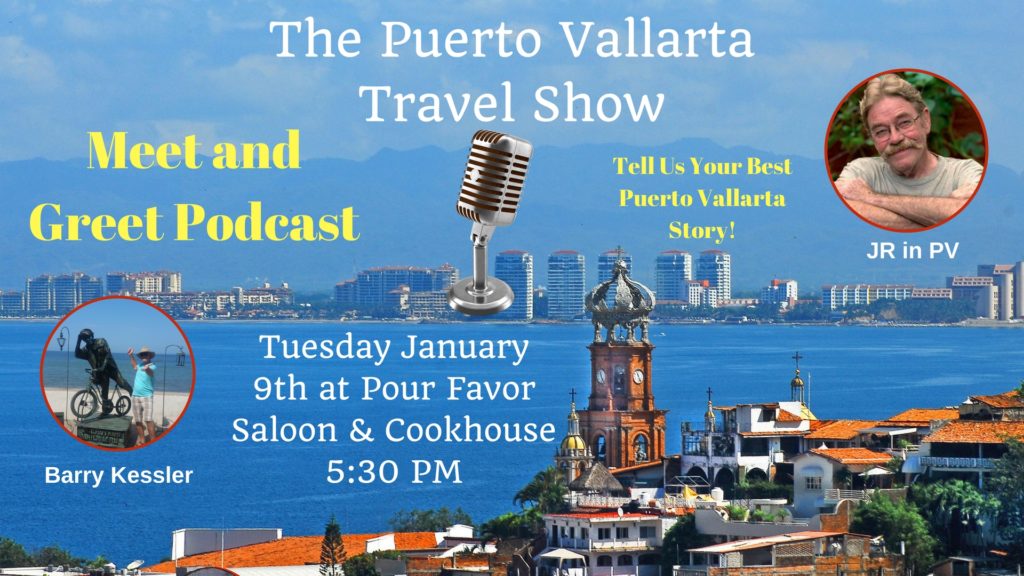 Also, I'm planning on setting up at a table on the beach in front of Cuates y cuetes, or Langostinos, and inviting passers by to stop by, and talk about what they are doing in paradise. I'll have a time and date for you next week, so stay tuned for that. But if you are planning on being in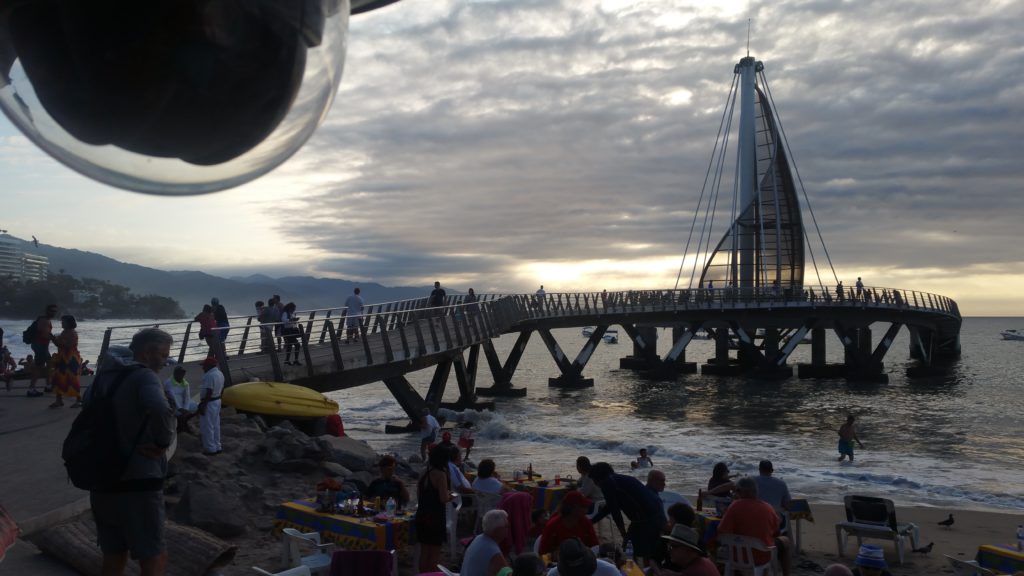 Vallarta the first 2 weeks of January, listen up next week for the time and stop on by and sit with me on the beach in front of Cuates y Cuetes. And those of you who are at home, well maybe you can catch us on the beach with the assistance of the webcam. And if you don't know already,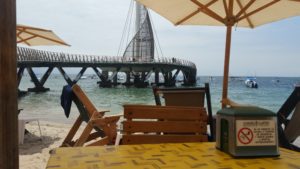 if you go to my website at www.Puertovallartatravelshow.com, at the top of the page you will find the PV webcam page. Click it and check out all the cool webcams I have there from all over the Bahia de Banderas. I even have a link on the page that gives you the time that sun will be setting in Puerto Vallarta. You can actually plan ahead, every day and catch a Puerto Vallarta Sunset every day of the year. Right from the comfort of your very own bark-o-lounger. Really. Lots of people do, every day. You should try it. It's lots of fun. Mix yourself a cocktail why don't you and just pretend you are in paradise. At least, until you can get there in person that is.
Okay, lets get to our guests, and to our interview.
I first came to Vallarta in December of 1984. I had just met my wife, them my girlfriend, and we would return to Puerto Vallarta almost every year after that. Then we had our first child and we didn't let that deter us one bit. We took Zachary with us when he was 3 months old. We stayed at a timeshare property, Villa de Palmar. It was a condo. We felt that the set-up was perfectly geared for a family traveling with child. Kitchen separate bedroom from the living area. A restaurant on the property. Pool beach, everything we needed. The property in in the Hotel zone. We rented a jeep for our stay and had the baby seat strapped in, ready for our next adventure. I recall one occasion when we were looking for a place to eat late one evening, and we stopped at Daiquiri Dicks. The ladies at the door asked us if they could look after the baby while we ate. Really? Well, we handed him over, and had the most enjoyable, carefree dinner of the trip. Not once did we even wonder what had become of Zachary. One day, the baby was crying and crying. I'm thinking for about an hour. And we were both fit to be tied. Then, out of nowhere, a little Mexican lady came up, and speaking to me in Spanish, told us what to do. We handed her the baby, and I don't know what she did, but she had the magic.
Three and a half years later, we returned to Puerto Vallarta with two boys this time. Zachary and little brother Jake. This time we stayed at the La Jolla de Mismaloya, now, the Barcello, down at Mismaloya Beach, 20 minutes south of Puerto Vallarta. The hotel had an all-inclusive option, but we opted to take care of the dining options ala Carte. A combination of eating in and taking a bus into town to eat out. We really had a wonderful time except for losing Jake. Go figure, the day we leave, we lose the kid.
We were packed and ready to take a cab to the airport when we were distracted while loading the luggage into the cab, we turn around, and our 2-and-a-half-year child is gone. Just vanished into thin air.
Well, panic set in. Especially when you consider there were all these pools, fountains and other bodies of water scattered all over the property. For about 15 minutes we scoured the property, asking along the way if anyone had seen a cute little boy with blond ringlets wander by. Finally, Debra found him, not far from where we were standing, waiting for the cab, upstairs above the lobby, being entertained by a member of the staff. Whew, that was a close one. Great way to end a perfect trip for sure right?
When you take your children to Puerto Vallarta, keep in mind, if you are planning on bring a stroller, make it a very light weight foldable one.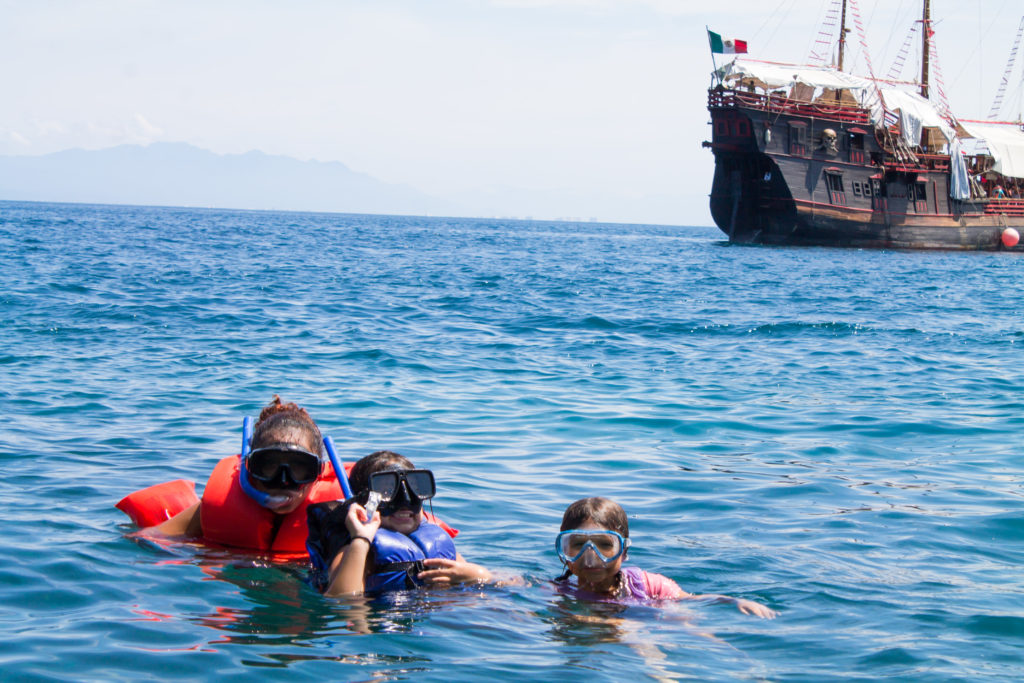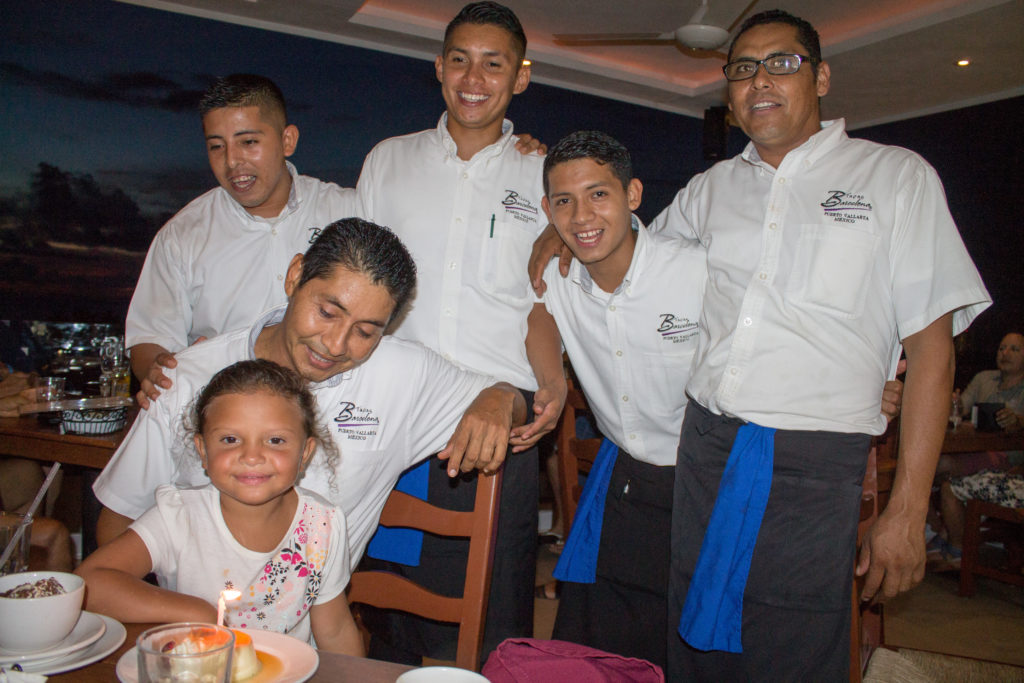 There are, especially in old town, uneven sidewalks, sidewalks with stairs built in, high curbs and cobblestone streets. You will be doing a whole lot of lifting and carrying of you stroller for sure. Also, if you usually travel with your child in a child safety seat in the car, you will need to determine what type of seat you will be bringing for your trip to strap into a taxi or an Uber ride.
If you need anything baby related, food, formula, diapers, anything, you will be able to find it in Puerto Vallarta. They have Walmart, Sam's Club,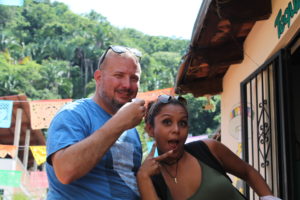 Costco, Mega, Ley's Soriana, the corner markets. One thing you will be able to find in Mexico, that's baby supplies.
All inclusive resorts, at least the ones that allow kids, usually have kid clubs and activities for the little ones. You will need to do your homework and make sure before you book a trip with junior, to see what's available at the property you are looking at of course.
I was looking at my twitter feed a couple of weeks back and say a group of tweets directed at me from a couple of listeners, David and Lucia Garcia. They were in Puerto Vallarta for the first time and they were with their kids. I contacted them and they shared some of their pictures with me and I just had to have them on the show to tell us about their experiences in Vallarta, with their two young daughters. So let's go right now to Miami Florida where I sent my trusty microphone, and talk with listeners David and Lucia Garcia, and hear about what they did in Paradise with their kids.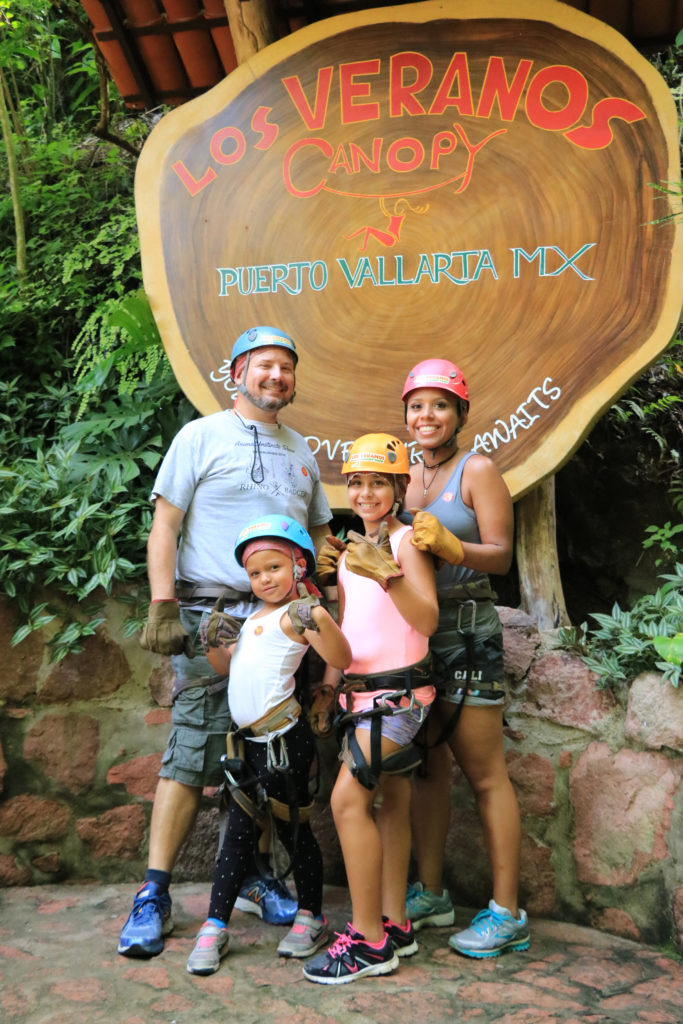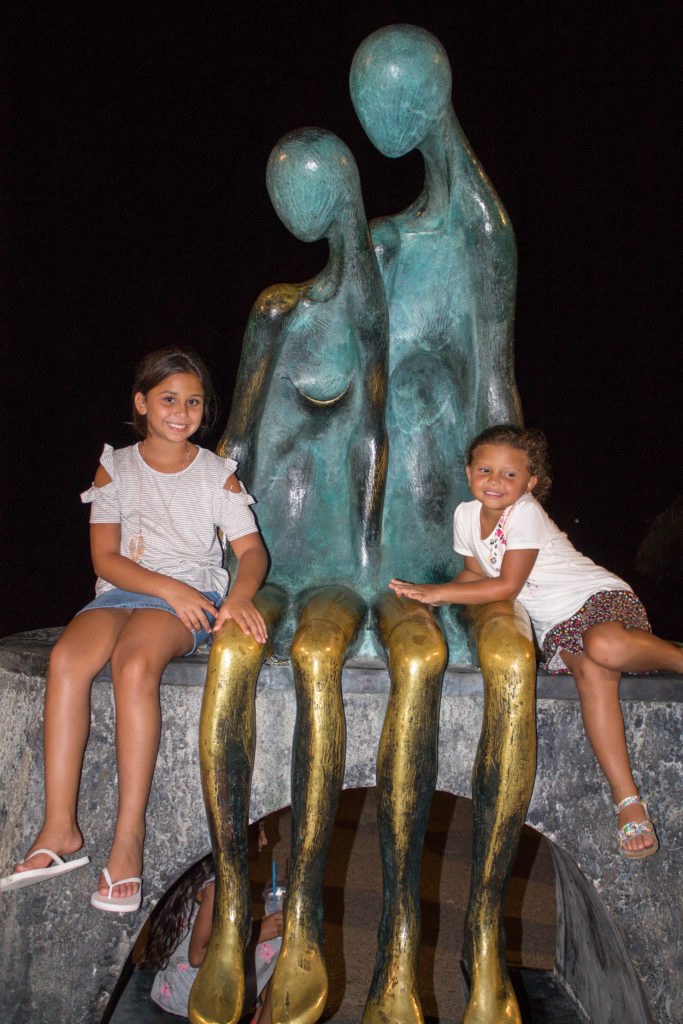 Listen to The Podcast
Things They Did and Places The Garcia Family Went
Tours
The first set up by the hotel to El Eden with a bus tour of Downtown Vallarta
Los Veranos for zip line because they would take their young 5 year old

Playa Majahuitas 

and swam with the fish

Visited Playa Las Animas
Had breakfast at the resort
Market snacks and nd cereal at Farmacia Guadalajara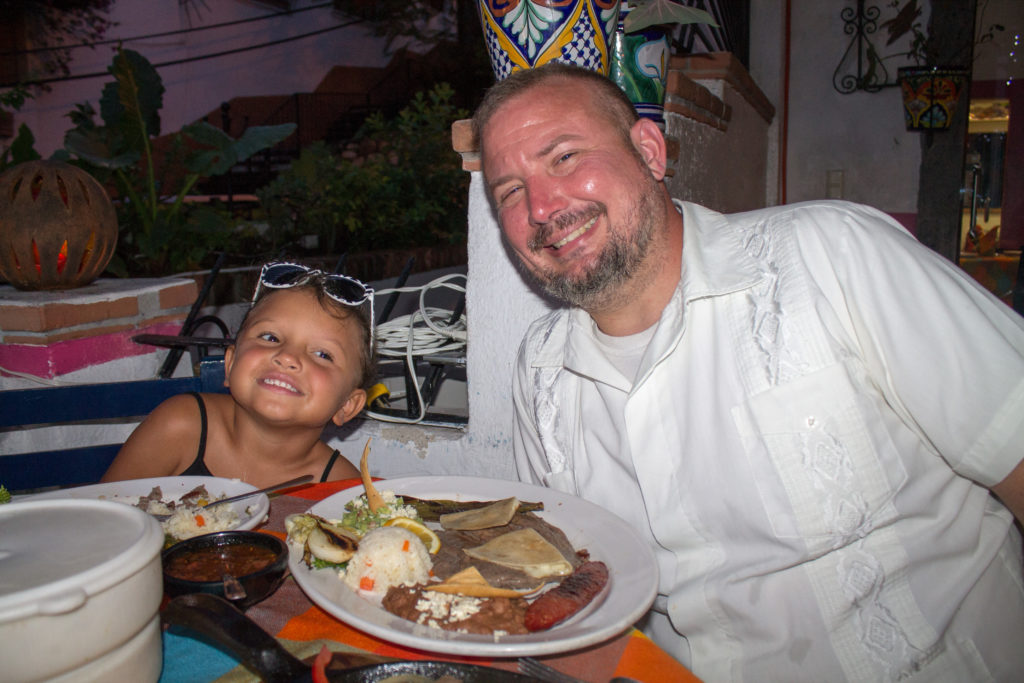 Dinner
Café de Artistes Celebrated daughters birthday. Desert was beautiful and fireworks I. The center of the table.
Food stands o the Malecón
How did they get around?
Taxi
Uber, Great response time. Liked it. Economical, handy app.
Thank you David and Lucia. Wow you guys, they really know how to fit a lot into a week with two young kids that's for sure. I have some nice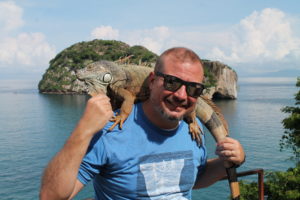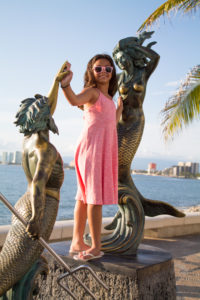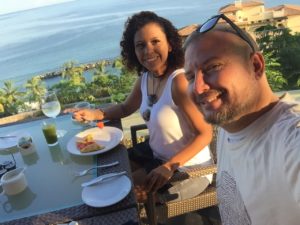 pictures of the Garcia family in the shownotes, as well as a link to their photo album where you will find a plethora of photos that they took on their vacation. David is a great photographer and the colors and pictures are just fabulous so look for that Bitly link in the shownotes as well and check out their photo album. It's pretty cool.
Well, that should do it for this episode of the Puerto Vallarta Travel Show.
Next week stay tuned for more on the ground reports from Puerto Vallarta Mexico, with travel tips, great restaurant and excursion ideas and more.  Until then, remember, this is an interactive show where I depend on your questions and suggestions about all things Puerto Vallarta. If you think of something I should be talking about, please reach out to me by clicking on the Contact us tab and sending us your message.
And remember, if you are considering booking any type of tour while you are in Puerto Vallarta, you must go to Vallartainfo.com, JR's website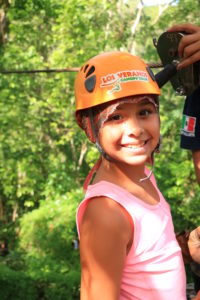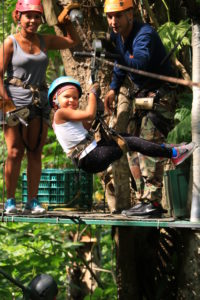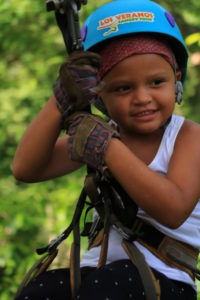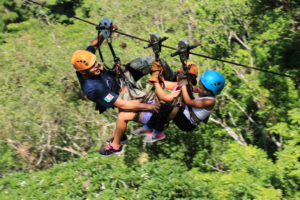 and reserve your tour through him, right from his website. Remember the value for value proposition. His experience and on the ground knowledge of everything Puerto Vallarta in exchange for your making a purchase of a tour that you would do anyway, you're just doing it through him as a way of saying thank you. It costs no more than if you were to use someone else so do it. Really. And when you do take one of these tours, email me about your experiences. Maybe you can come on-board and share with others what you liked or didn't like about the tour. Again, contact me by clicking on the Contact us tab and sending off a message.
And once again, if you like this podcast, please take the time and subscribe and give me a good review on iTunes if you would. That way we can get the word out to more and more people about the magic of this place. Puerto Vallarta, Mexico. Remember I made it easy for you to do just that with each episode I create. But if you haven't been to my website, you really need to have a look there.  I have the links to the places we talk about, interesting pictures and the more all right there in my blog-posts and show-notes for each episode of the show so check them out for sure if you haven't already all-right? All right.
So, thanks to listeners David and Lucia Garcia. Check out those great pictures in the show notes of this episode of the show at www.puertovallartatravelshow.com. And that link to their photo album from the trip, and Thanks to all of you for listening all the way through this episode of the Puerto Vallarta Travel Show. This is Barry Kessler signing off with a wish for you all to slow down, be kind and live the Vallarta lifestyle. Nos Vemos amigos!