Corazón de Niña is a home that provides a nurturing family environment for at-risk girls and boys of all ages in Puerto Vallarta, Mexico. Melissa Canez, the Co-Founder of Corazón de Niña,  has found her calling, helping these young people by providing a loving, caring  home for these kids so that they can make a difference in their own lives and the lives of others. Listen to the story!
Listen to The Podcast
Hello fellow travelers, welcome this episode of the Puerto Vallarta Travel show. I am your host Barry Kessler and I am just so happy to be introducing you to my favorite vacation destination, and maybe even yours, Puerto Vallarta Mexico.
That music you were just listing to is performed by Alberto Perez, the owner of the La Palapa Group of Restaurants. Those are La Palapa, The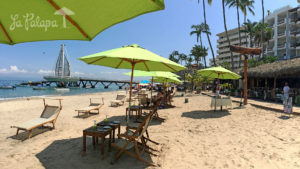 El Dorado Restaurant, and at night for dinner The El Dorado transforms into the ever so romantic Vista Grill with those dramatic views of the Los Muertos Pier all lit up at night in beautiful colors. Of course, at La Palapa you can enjoy that same view of the Los Muertos Pier all day long for breakfast, lunch or dinner, seated with your toes in the sand right at the water's edge. It's so romantic, it's so Puerto Vallarta my friends!
This week I have a very special guest, her name is Melissa Canez and She runs a place called Corazón de Niña, here in Puerto Vallarta and her story will rock your world, but before we get to that, let's see what's happening in Puerto Vallarta this week, The 7th of February 2018.
Carnaval PV is Coming
CARNAVAL PV de Puerto Vallarta 2016 – Mardi Gras Puerto Vallarta from Tim Longpre on Vimeo.
From their Facebook Page.. Carnaval PV CELEBRATES PV'S 100TH BIRTHDAY
Gather your masks and friends and get ready for Carnaval PV.
On February 13th, the annual parade celebrating Mardi Gras will begin at 8pm in the hotel zone and proceed through the world-famous Malecon to Los Muertos Pier. Incredible floats, colorful costumes, towering stilt walkers, street performers and dancers are all part of the festivities in Puerto Vallarta, and of course get your hands ready to catch some beads.
Register ONLINE!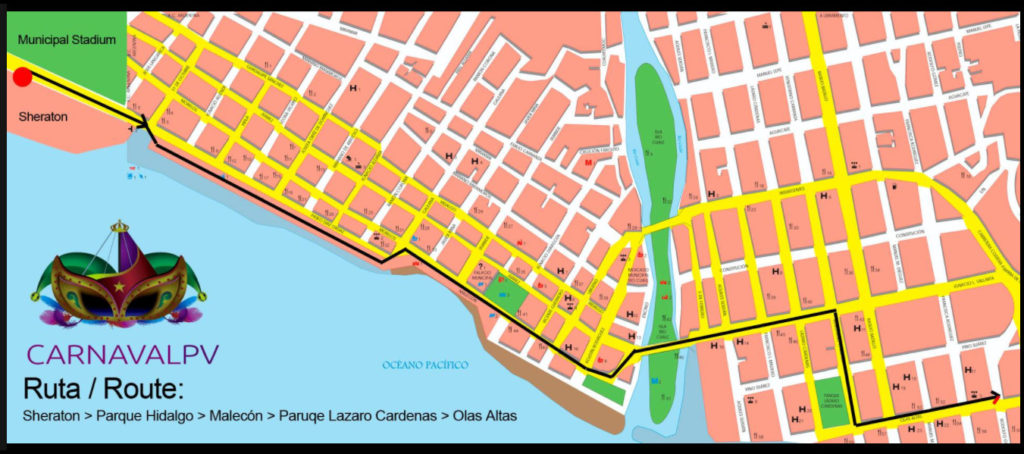 Businesses, organizations, schools and individuals who wish to take part in this year's family-friendly parade can register online …and I have the information and the links in the show notes with a video from last year's celebrations, so you can get a feel for what Carnaval PV is all about. If you are I town, don't miss the parade!
https://www.facebook.com/events/2215750825317382/
ARTESANAL FAIR
Also, if you are in town, and you haven't had enough shopping, you won't want to miss the ARTESANAL FAIR featuring traditional rugs, clothing, mole, ice cream, pottery, brass, jewelry, baskets, and more. You will find it on the main highway north of Vallarta, across from Soriana, just before Walmart.
The Fair runs for three weekends and ends February 20th. So, shop till you drop guys!
Review of Valllartainfo.com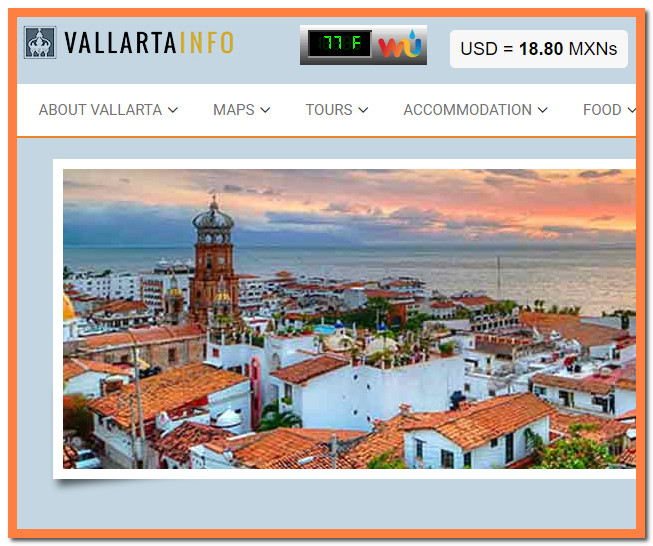 You know that every week I ask you to reach out to me and let me know if you take one of JR's tours on Vallartainfo.com. I encourage all of you to check out his site and reserve a tour right through him, right? Well Shawn wrote a review that he has allowed me to share with you guys and here it is…
A review of a zip line tour I did recently last week!!!
First of all I want to say that I booked through vallartainfo.com, a site run by an expat that I know a lot here know personally…. the prices were by far the best I had seen anywhere, my payment went through online seamlessly and it was nice to get quick personal responses to all my questions…!!!
Now …I did the "canopy river tour …" way up high in the mountain above Rio Cuale…I enjoyed the zip lines just as much as I did the lines at the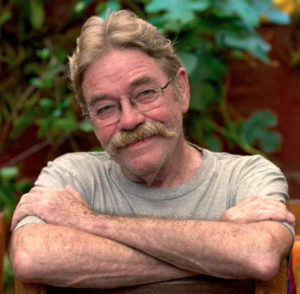 El Eden one (up at old predator set) which I did years previous!
The views from the HUGE palapa restaurant were incredible…. amazing views of the Cuale and the massive El Jorrulo suspension bridge from the zip lines….at certain points you can even see the ocean!!! The guides of course were incredible!!!
Now the part that made this zip line tour extra special for me….I have never rode an animal of any sort in my life… and upon learning that I would be riding a mule back up the steep mountain at end of tour, well I was a little scared….especially the trail so steep and high up, and me being 6'1" and 230 lbs….I feared for the poor mule….. was I ever in for a treat, what a marvelous , Smart, and incredibly powerful animal…. I cant say enough about the mule but WoW!!! The mule ride may have been as equally thrilling for me as the zip lines!!!!
Anyways, I would give this tour a 9 out of 10….(only reason no 10 out of 10 is the price for all the photos they took was in my opinion very pricey) as this seems to be the case with most tours, why can't they all just drop price 20-30 % and I bet they sell double…anyways….to summarize….Canopy River tour was incredible and booking it online through vallartainfo.com was my best bang for the buck and thanks a ton JR for all the help with questions!!!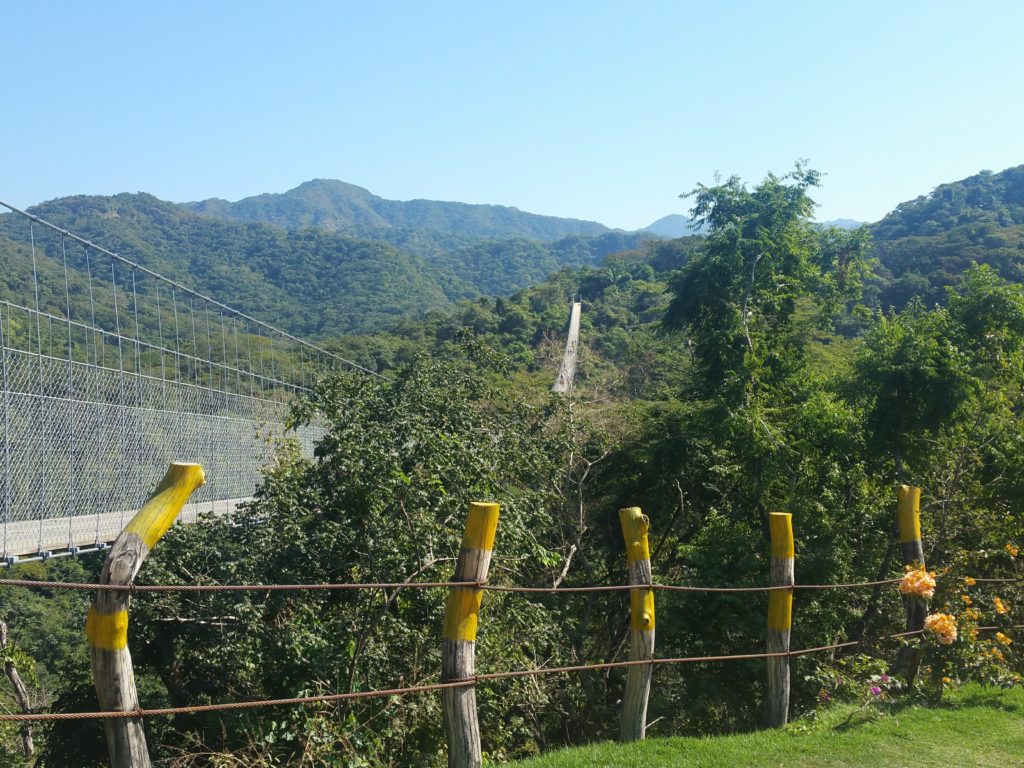 Thanks Shawn, great review and I just love that place. Great call.
Okay, last week I promised another Sean that I would get to the story about my crazy flight from Puerto Vallarta to Tijuana back in 1985. So, I coaxed my wife Debbie to come on with me and recall the experience. So without further ado, here is that story….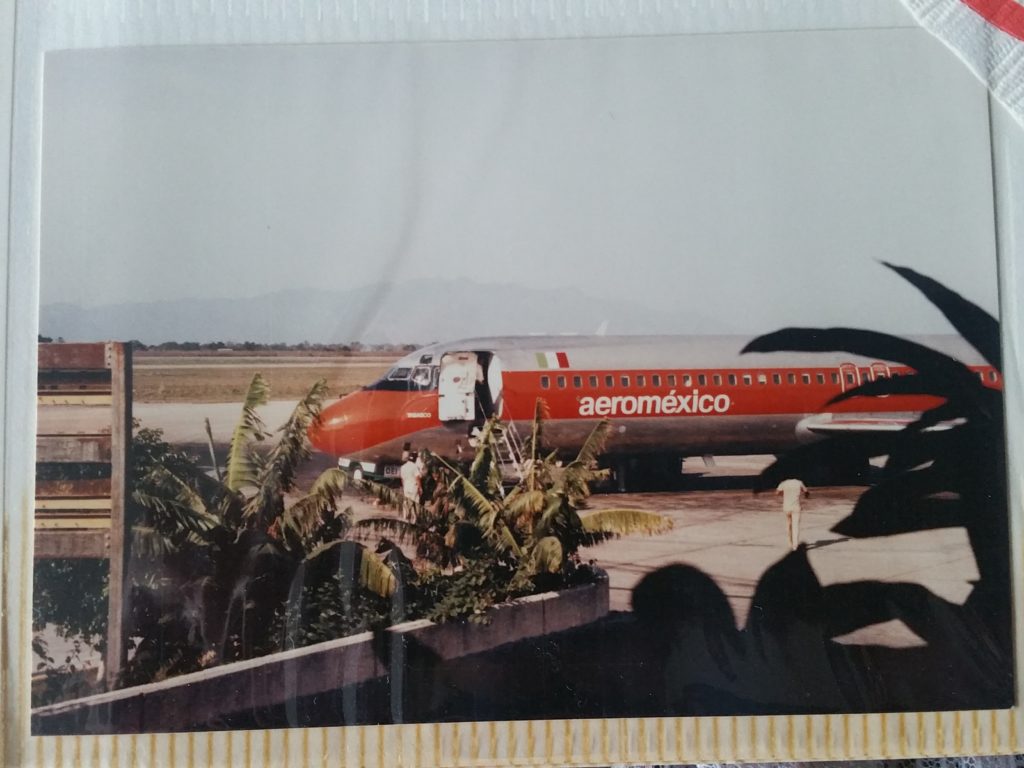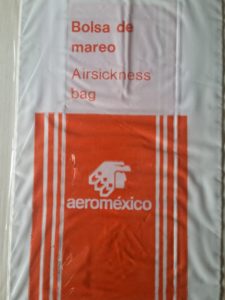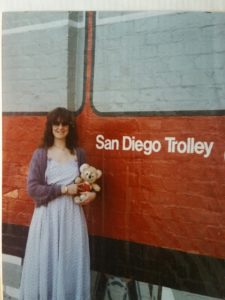 Listen to The Conversation with Debbie Kessler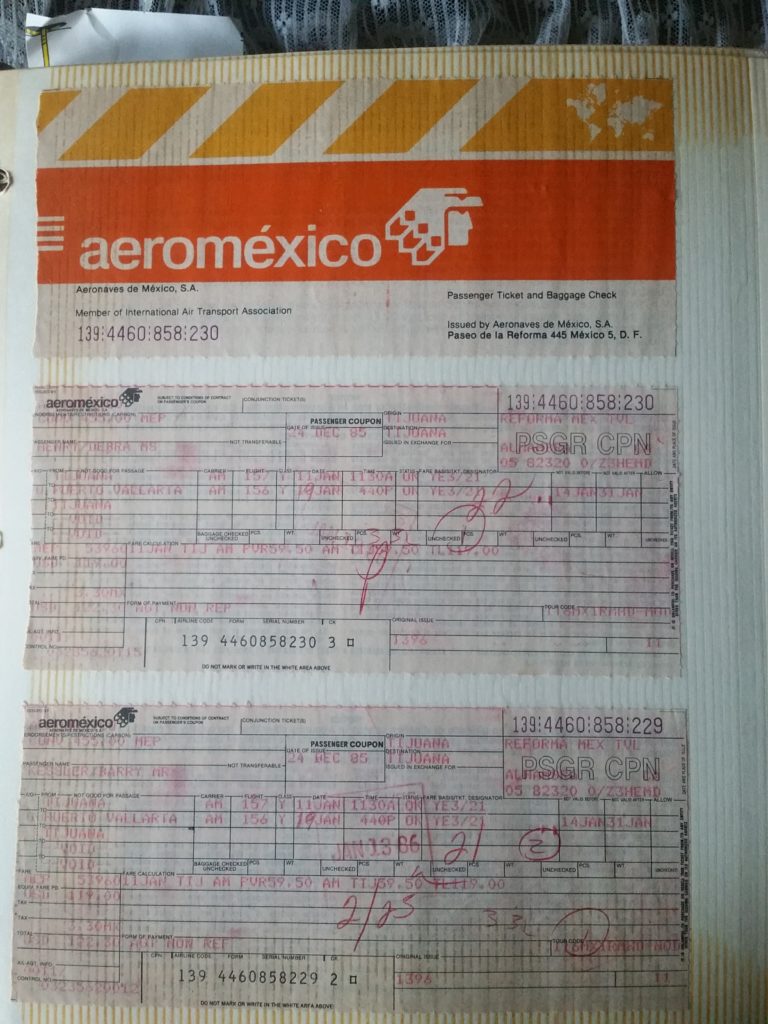 There. Isn't it nice to hear more that Where are we going? Ha! You know, she doesn't listen to the show. I wonder if she will listen to this one. We'll see.
Let's get on with the show, shall we? Yes please!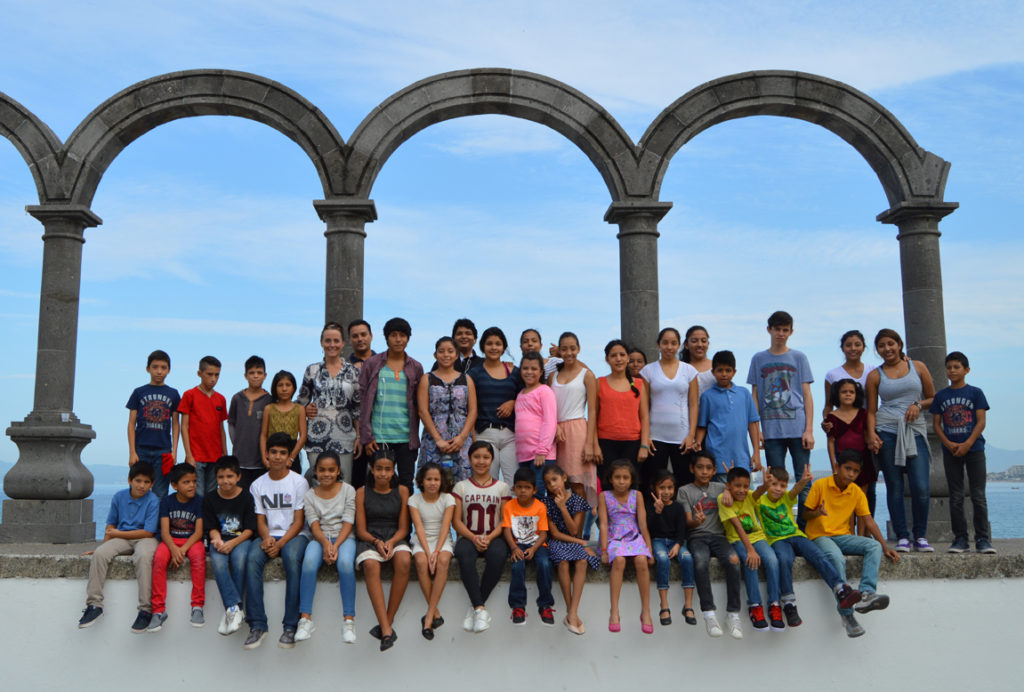 In the first episode of The Puerto Vallarta Travel Show, I promised you I would introduce you to Puerto Vallarta Charities. And I can't say that I've done a great job of that. I have introduced you to people who give to charities, but I haven't featured any on the show per se. And there are many deserving charities in Puerto Vallarta let me tell you. I did lots of research in choosing a charity that not only was deserving of your attention, but you know me, I love a good story, and the story you are about to hear, will blow your mind. Now, I don't want to say too much here. I will let Melissa tell you her story, but the work that she does will amaze you.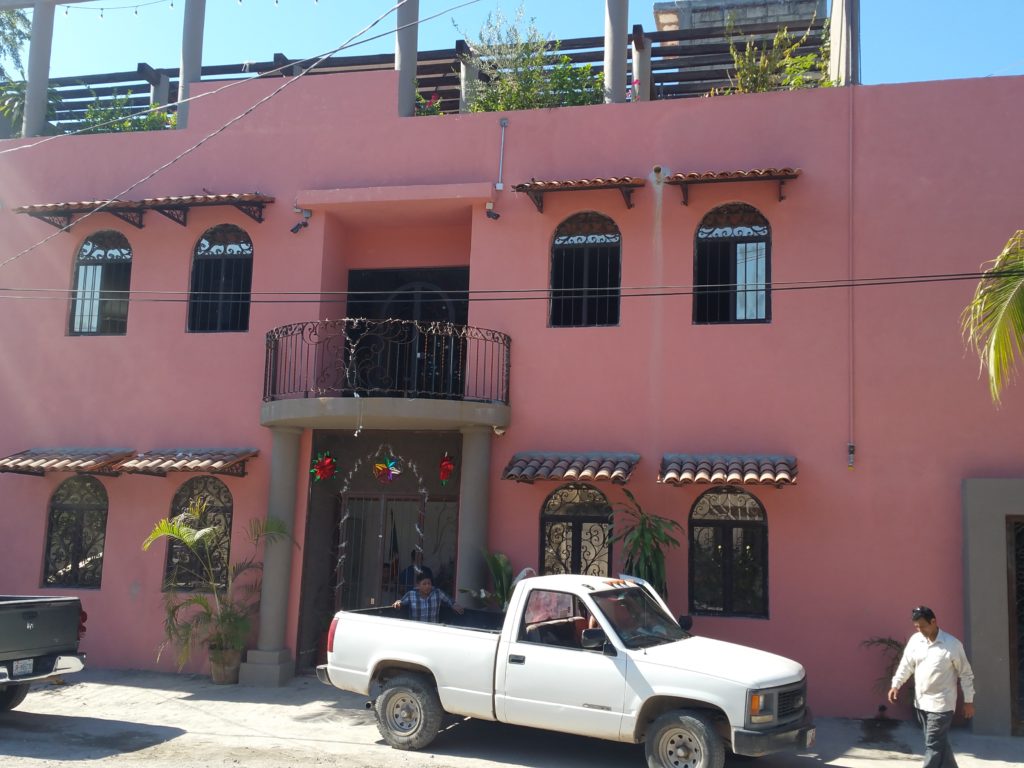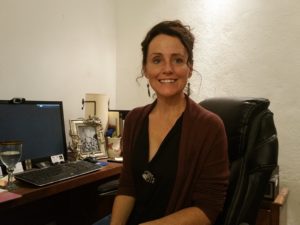 I took a cab to Corazón de Niña. I always chat up the taxi drivers. I usually tell them what I do. Most of them have no idea what a podcast is, so I start there with the explanation, and you never know, I may get a great interview from the driver like I did with my taxi driver from El Tuito to Mayto. I told this taxi driver about the place we were going, and about what Melissa did there. I told him it was a Casa Hogar, an orphanage. And when we drove up in front of the pink colored building with beautiful wrought Iron bars on the windows and doors. I could hear the driver whistling softly under his breath. Casa  Hogar he asked the man in front. "Si", was the response. He shook his head. "Bonita" he exclaimed. I paid the man and walked to the door where I was asked to wait by the guard while he checked to make sure I was expected. I was directed to Melissa's office where I set up my recording equipment and had the most remarkable conversation with a true angel on Earth. Let's go to Puerto Vallarta Mexico, San Luis Potosi #355, in the Primero de Mayo neighborhood, let me introduce you to this remarkable person, Melissa Canez of Corazón de Niña.

What a woman yes? Wow!
So, remember what Melissa said, check with them to see what they might be in need of before you come to Puerto Vallarta. Go to their open house and, get yourself pledged up for a monthly donation to this great charity. I have all the links to Corazón de Niña in the show notes, I have some great pictures of the kids and Melissa and Juan. Really folks, check out this place and tell your friends.
Contact Information for Corazón de Niña
Website
http://www.fundacioncorazon.mx/
Facebook Page
https://www.facebook.com/CorazonDeNinaPv/
Melissa Canez:    President and Co-Founder
Juan Meza:          Co-founder
Office:           (322)  224  9209
Cell:              (322)  180  8086    or    (322)  888 1999
Email:           admin@corazondenina.mx
Address:
San Luis Potosi #355, Primero de Mayo
Puerto Vallarta, Jalisco 48325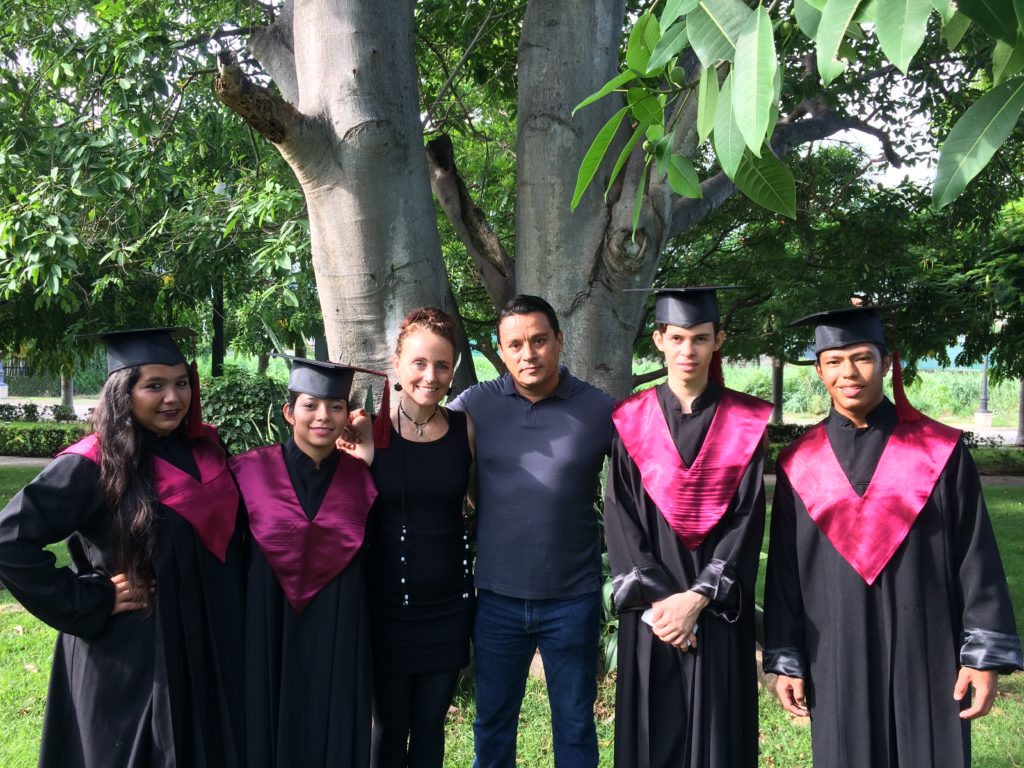 That should do it for this episode of the Puerto Vallarta Travel Show.
Next week, stay tuned for more on the ground reports from Puerto Vallarta Mexico, with travel tips, great restaurant and excursion ideas and more.  Until then, remember, this is an interactive show where I depend on your questions and suggestions about all things Puerto Vallarta. If you think of something I should be talking about, please reach out to me by clicking on the Contact us tab and sending us your message.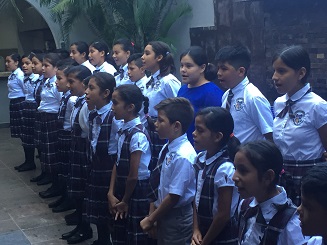 And remember, if you are considering booking any type of tour while you are in Puerto Vallarta, you must go to Vallartainfo.com, JR's website and reserve your tour through him, right from his website. Remember the value for value proposition. His experience and on the ground knowledge of everything Puerto Vallarta in exchange for your making a purchase of a tour that you would do anyway, you're just doing it through him as a way of saying thank you. It costs no more than if you were to use someone else so do it. Really. And when you do take one of these tours, email me about your experiences. Maybe you can come on-board and share with others what you liked or didn't like about the tour. Again, contact me by clicking on the Contact us tab and sending off a message. Don't forget his maps, his DIY tours and his revitalized Happy Hour Board. I have links to all of those in the show notes.
And once again, if you like this podcast, please take the time and subscribe and give me a good review on iTunes if you would. That way we can get the word out to more and more people about the magic of this place. Puerto Vallarta, Mexico. Remember I made it easy for you to do just that with each episode I create. But if you haven't been to my website, you really need to have a look there.  I have the links to the places we talk about, interesting pictures and the more all right there in my blog-posts and show-notes for each episode of the show so check them out for sure if you haven't already all-right? All right.
So, thanks again to Melissa Canez of Corazón de Niña. Check out their contact info in the show notes of this episode of the show at puertovallartatravelshow.com. Make sure you make time to visit them when you are in Vallarta. And thanks to all of you for listening all the way through this episode of the Puerto Vallarta Travel Show. This is Barry Kessler signing off with a wish for you all to slow down, be kind and live the Vallarta lifestyle. Nos Vemos amigos!