Listening to The Puerto Vallarta Travel Show is Easy!
I love to see everyone come to my website to listen to the podcast because they get to check out the pictures and the links I add to the show notes for each episode of The Puerto Vallarta Travel Show that I create. Many of us want to take the podcasts on the road with our mobile devices. You can download the apps to your android devices from the Google Play Store. Below are some suggestions and more.
---
In each of my blog posts at www.puertovallartatravelshow.com, you will find an audio player. It looks like this sample player below…

You can play right from the Libsyn player by touching the arrow. You can also download the audio, you can fast forward and reverse in 30 second intervals. All of the episodes are there. From the very first to the last.
You can listen to all of the podcasts on The Puerto Vallarta Travel Show by going to my Media Host, Libsyn. Click the Libsyn Icon below to go to my Libsyn Site.

---
You can also listen to the podcast with your iPhone or your iPad. Both devices already have an application for Podcasts. The Icon looks like this one below…

Just Click That Purple Icon, Then use the Search Eyeglass Icon in the Application and type in Puerto Vallarta Travel Show, and You Will Find it! Subscribe. It costs nothing!
To find The Puerto Vallarta Travel Show in iTunes Click The Icon Below

---
Download the Stitcher App For Your Android Device

---
I like the Podcast Addict App for my Android Telephone. Downloaded it free from Google Play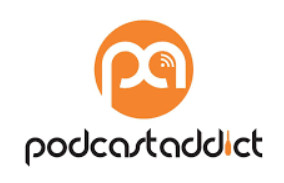 ---
Listen on Podbean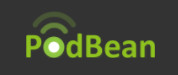 ---
Listen on FM Player

---
Spreaker app Below Has The Entire Playlist