An Interview with Agostino Di Donna and Ali Ardissone from L'angolo di Napoli Italian Restaurant in Puerto Vallarta, Mexico. Also JR Discusses Puerto Vallarta Weather in June and  a new Sustainable Tourist Attraction the "Turicleto"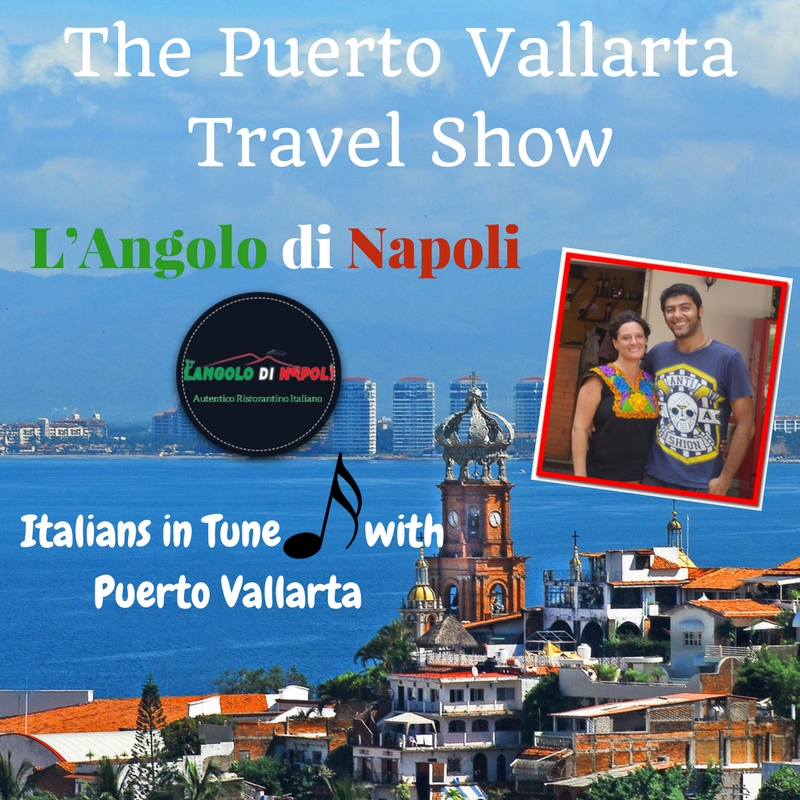 Listen to The Podcast!
Hello fellow travelers, welcome this episode of the Puerto Vallarta Travel show. I am your host Barry Kessler and I am just so happy to be to introducing you to my favorite vacation destination, and maybe even yours, Puerto Vallarta Mexico.
That music you were just listing to is performed by Alberto Perez, the owner of the La Palapa Group of Restaurants. Those are La Palapa, The El Dorado
Restaurant, and now, at night for dinner The El Dorado transforms into The Vista Grill. That's the Vista Grill that used to be up on the hill. Well now it has a new vista and that is right on the beach where You get the same Vista Grill Menu, and the fantastic Vista Grill service and what's best, is it's right there on the beach. You can enjoy dinner under the stars, with your toes in the sand right at the water's edge. ! It's so romantic, it's so Puerto Vallarta my friends!
Today I have a very special guest but first, what's happening in Puerto Vallarta this week, the 5th of June, 2017.
Well, June has arrived and everyone is getting ready for the rains to come. By this time of year the usually lush vegetation on the hillsides and well,  just about everywhere is looking dry and in some cases, actually brownish.   Last month I took a hike from Boca de Tomatlan to Las Animas Beach and I gotta tell you, I was kinda shocked at how dry things were, the usually lush vegetation wasn't so lush so yes, we are eagerly awaiting the rain here.
And when it comes…we will get lots of it but not all at once, in fact let's go to a conversation I had with JR a while back where we talked about the weather in a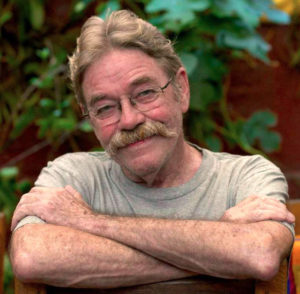 previous episode….
Listen to The Podcast!
Thanks JR for that information and if you want to hear more of this conversation about weather with JR, go to episode 3 of the show where we talk about weather,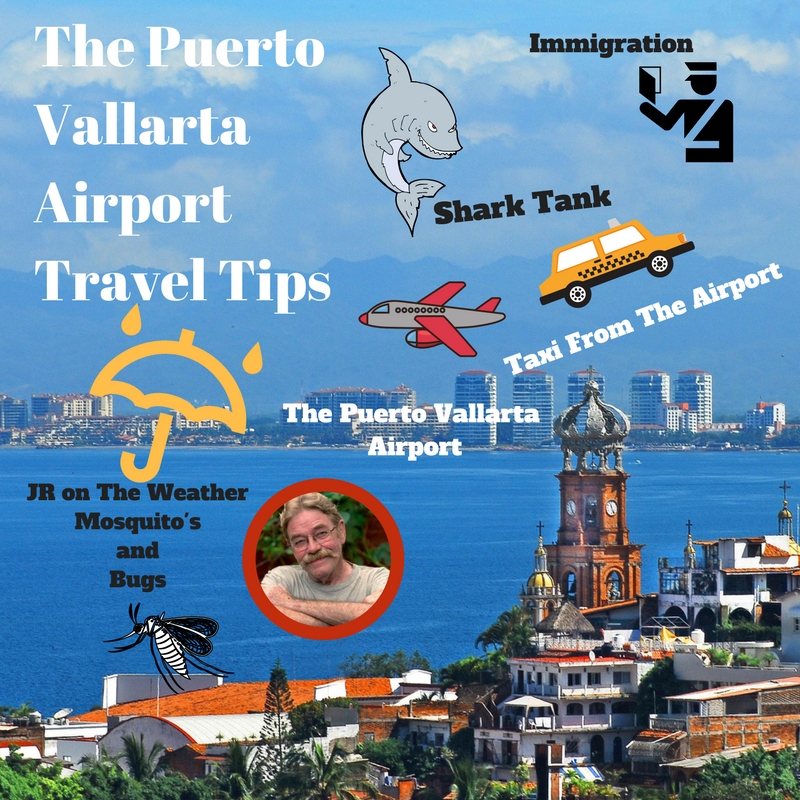 bugs and what to expect when you land at the Puerto Vallarta Airport.
I spent half of May in Vallarta and the weather was excellent. Not too humid and not too hot. Lots of cool ocean breezes, just perfect, and many others I know even like June here, but the humidity is inching up, and the rain is inevitable but hey, the storms come for a brief time like an hour or three, the lightning storms are so cool. I have a video on the website where I am doing a review on an Airbnb on the Malecon, I will link it up for you to see in the show notes, you know, after put up the video of the place, I couldn't get a reservation there! Darn it! I do that to myself every time! Anyway,  about half way through the video, I have a cool lightning storm for you to see.
At any rate, the rain should be coming.  So we are looking forward to getting all greened up again in paradise sometime in the next week or two if all goes as planned.
A brand new attraction on the in Downtown Puerto Vallarta is the new "Turicleto"
Puerto Vallarta, Mexico – A new, innovative, fun and free way to visit all of the tourist attractions in the downtown area of Puerto Vallarta was introduced this week – and it's called the 'Turicleto.' This sustainable vehicle, which is powered by the energy produced while pedaling, has an approximate capacity of 20 people, ten of whom are working the pedals that make the Turicleto move.
"We know that our tourist vocation drives us to be innovative, to be in tune with nature and to diversify the attractions in the first block of the heart of Puerto Vallarta," asserted Arturo Dávalos Peña Mayor when giving the official introduction to the new vehicle.
The Vehicle will be accompanied by a bilingual tour guide, and allow you to enjoy a new experience while exercising and learning about the culture of the city, constituting a novel attraction for visitors.
Dávalos Peña said that this new tourist attraction joins the efforts made by this administration to rescue and revitalize the city center, in addition to the installation of scenic lighting on the Malecón and reinforcement of public lighting throughout the city center; as well as the colorful installation of decorated letters that spell "Puerto Vallarta," which has been very successful in providing national and international promotion to this destination.
For his part, the Municipal Tourism Director, Ramón González Lomelí, announced that the World Tourism Organization declared 2017 The Year Of Sustainable Tourism, and by instructions from the mayor, all mechanisms are sought to ensure that Puerto Vallarta stays within the margins of this program.
He pointed out that there will be two daily tours, at 9 am and 12 pm, each accompanied by a bilingual guide. The vehicle has harnesses for user safety and spaces for water bottles. Though the ride is free, voluntary contributions are requested to keep the vehicle self-sustaining, which would include maintenance and economic support for the guides.
I have some pictures of the Turicleto and links to the Banderas News Article at www.puertovallartatravelshow.com. Episode 22 in the show notes so catch  glimpse of this Sustainable Tourist Attraction they are peddling. Get it? Okay, so not to be contrary here, but would you volunteer to be a peddler? I don't want to get into fat shaming here, but are they going to have weight limits for this vehicle? These are questions I suppose they will just have to work out I guess. Let's see how this works. I hope it does! Should be fun!
That reminds me, I need to get together with JR in an episode to discuss his map of the Downtown area. I would like to give you a tour of the area with JR, an audio tour that is. By the way I have a link to all his maps in my show notes as well as at the top of the website at www.puertovallartatravelshow.com . If you are going to Vallarta, download and print out those maps. You will be glad you did. He has bus stops, taco stands,  the streets properly marked and some points of interest all on those maps. Don't leave home without them and you will find them on my site and on JR's sight at www.vallartainfo.com.
Okay, and speaking of downtown Puerto Vallarta, let's  get on with the show and an interview with a couple you are going to like. Agostino Di Donna and Ali Ardissone, owners of L'angolo di Napoli Restaurant.
Listen to The Podcast!
Things we Talked About…
Agostino and Ali came from Italy, where he was making pizza and pasta, to Puerto Vallarta to start a family and establish a business.
Learned to Cook from his grandmothers. One Grandmother taught the pasta and the other taught him to make pizza dough.
Agostino learned to cook with love from his Grandmothers.
Agostino sings while he cooks, and the customers look forward to it.
Agostino's  favorite pasta is Potato gnocchi
His most popular dish is TAGLIOLINI FRUTTI DI MARE. Also Agostino's favorite.
Most Popular Pizza is Melinda Pizza.
Use Italian Ingredients.
Sticks to Traditional Italian cooking.
L'angolo di Napoli offers Delivery Service.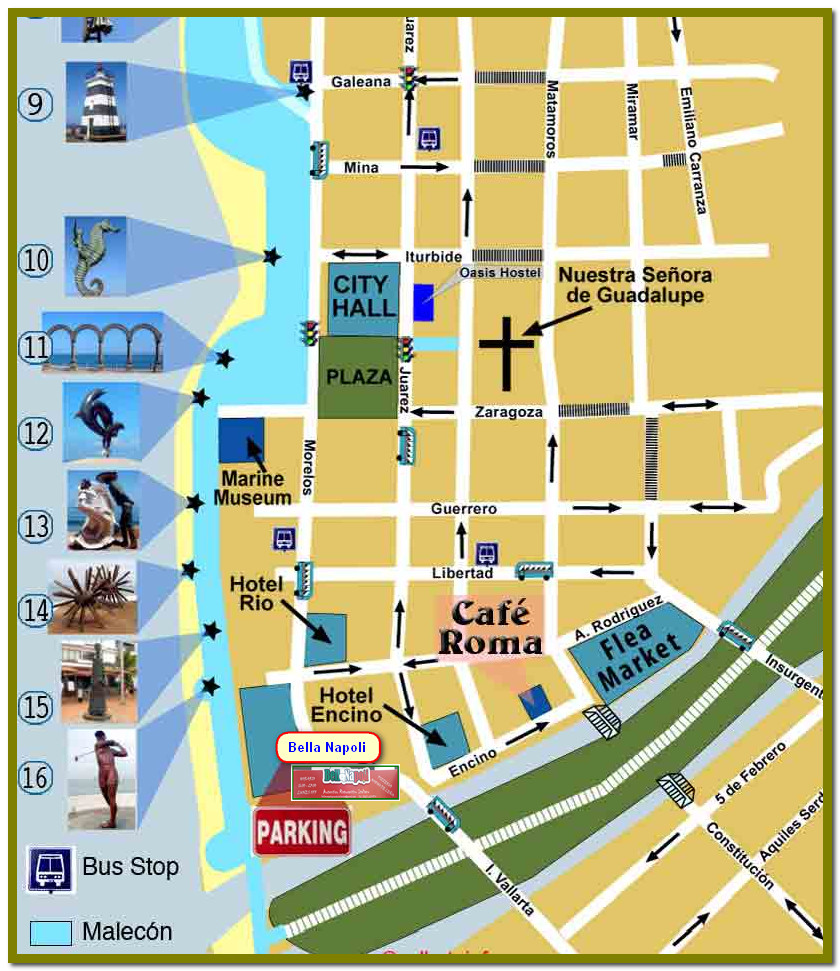 Such a great couple and the food….oh you guys, you have to go and try it. The gnocchi, the pizza, the pasta the seafood. My goodness. You want real Italian, go see Agostino and Ali. Tell them you heard him sing on the Puerto Vallarta Travel show. I have pictures and directions to the restaurant because; no cab driver will know where this place is. I'm telling you. You can tell them it's on the south bound 200, at the Santander Bank just before the bridge. Right next to the parking structure on the Malecon. Just look in my show notes at the website www.puertovallartatravelshow.com.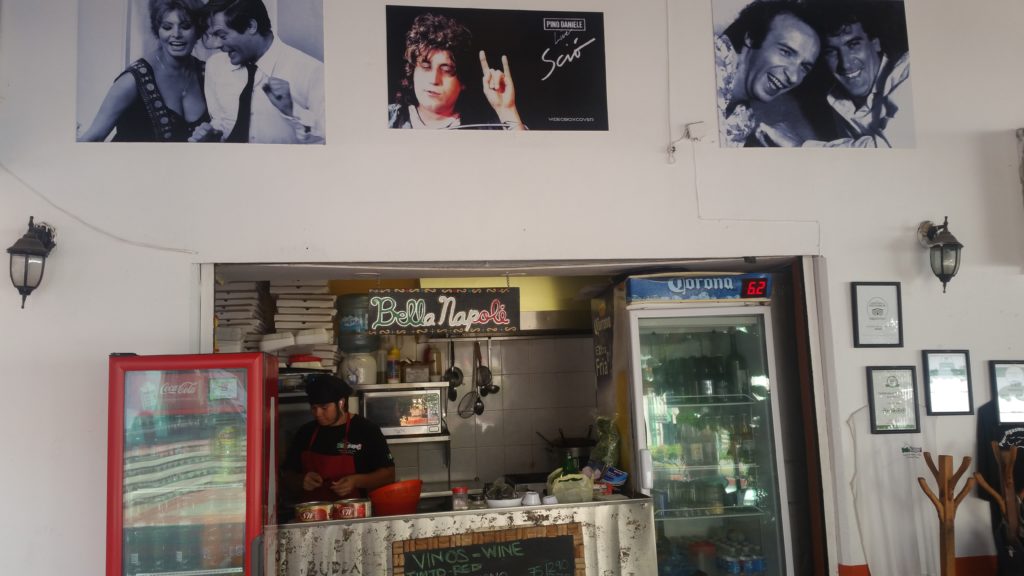 Puerto Vallarta Webcams
….and speaking of the website you need to check out my Puerto Vallarta Web Cam Page. I watched a brilliant PV sunset last night from my iPad , at my home in Los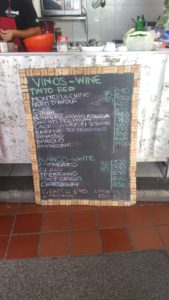 Angeles. Really! You can check out the sunset too. You just need to go to puertovallartatravelshow.com and click on the Puerto Vallarta Webcam tab at the top of the page, and check out all of the cool webcams I have listed there. I also have a link on the same page where you can check the time of the sunset in Puerto Vallarta.  So all you have to do is check out the time of the sunset, then scroll down to the Langostinos picture, click it, give it time to upload, and you will be rewarded by a beautiful, breathtaking Puerto Vallarta Sunset. Right from the comfort of your very own Barcalounger.  Langostinos just changed their camera to one that swivels all the way around, like the one at Cuates y Cuetes, but the Langostino cam, spins around all day long, not every 5-10 minutes like the Cuates Y cuetes cam. It's Pretty cool! Check it out and get your Puerto Vallarta Sunset, tonight!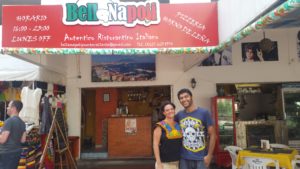 Well, that should do it for this episode of the show. . I hope you enjoyed the visit with Agostino Di Donna and Ali Ardissone from L'angolo di Napoli Restaurant in Puerto Vallarta. Go see them Eat there.  Next week stay tuned for more on the ground reports from Puerto Vallarta.  Until then, remember, this is an interactive show where I depend on your questions and suggestions about all things Puerto Vallarta. If you think of something I should be talking about, please reach out to me by clicking on the Contact us tab and sending us your message.
And remember, if you are considering booking any type of tour while you are in Puerto Vallarta, you must go to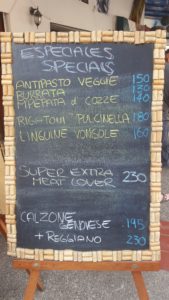 Vallartainfo.com, JR's website and reserve your tour through him, right from his website. Remember the value for value proposition. His experience and on the ground knowledge of everything Puerto Vallarta in exchange for your making a purchase of a tour that you would do anyway, you're just doing it through him as a way of saying thank you. It costs no more than if you were to use someone else so do it. Really. And when you do take one of these tours, email me about your experiences. Maybe you can come onboard and share with others what you liked or didn't like about the tour. Again contact me by clicking on the Contact us tab and sending off a message.
And once again, if you like this podcast, please take the time and subscribe and give me a good review on iTunes if you would. That way we can get the word out to more and more people about the magic of this place.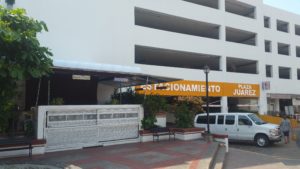 So, thanks to Agostino Di Donna and Ali Ardissone from  L'angolo di Napoli Restaurant in Puerto Vallarta . You will find the links to their Restaurant in my shownotes at www.puertovallartatravelshow.com.  Also don't forget to check out JR's Maps, and the pictures of the Turicleto". The new sustainable attraction in downtown PV.  And thanks to all of you for listening all the way through this episode of the Puerto Vallarta Travel Show. This is Barry Kessler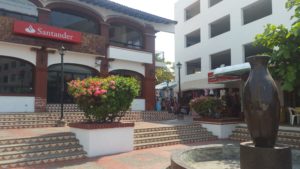 signing off with a wish for you all to slow down, be kind and live the Vallarta lifestyle. Nos Vemos amigos!